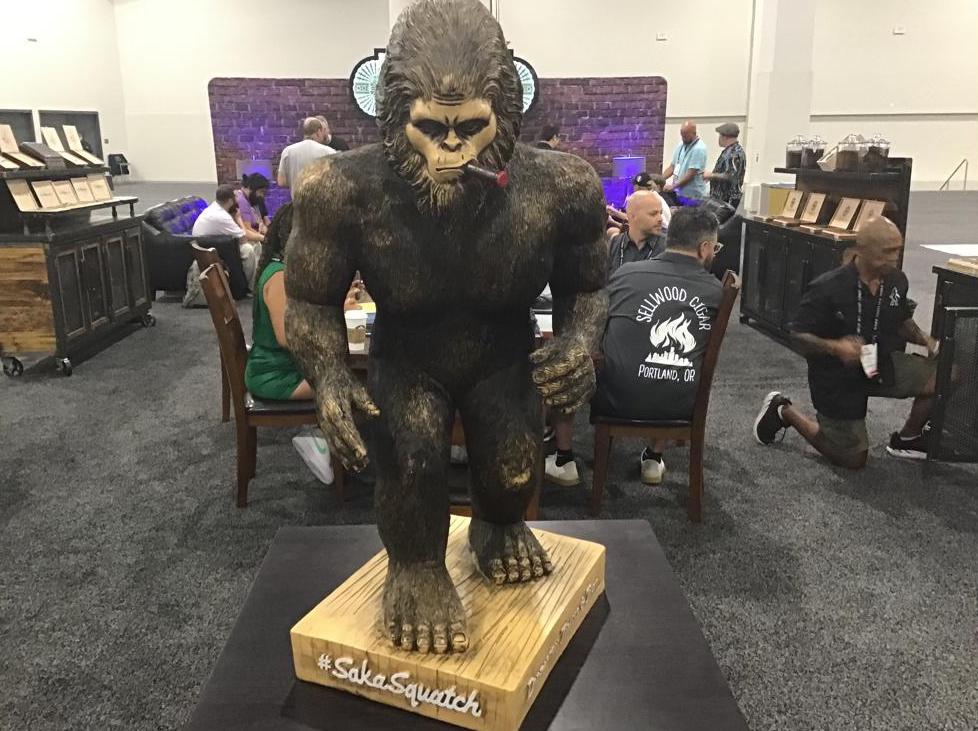 Each year, I select one company to be "The Company" at the Trade Show. For 2021, that honor was given to Dunbarton Tobacco & Trust. The idea was to pick one company that would essentially "kick butt" at the Trade Show.  There was no doubt Dunbarton was going into the Trade Show with the most momentum. The company had three very compelling releases, and owner Steve Saka masterfully was promoting things going into the Trade Show. At the Trade Show, I observed a steadily busy Dunbarton Tobacco & Trust.
To be fair, other companies might have grabbed some of the spotlight from Dunbarton. This isn't a factor of Dunbarton missing the boat on anything, but more of a factor that the momentum might have reached an apex when owner Steve Saka finally revealed the big mystery behind the StillWell Star.
Even before the Saka reveal, this author predicted Stillwell Star would be the hottest cigar at the Trade Show in terms of sales. This is an all-new line by Saka. This is a project Saka worked on with Jeremy Reeves of Cornell & Diehl that incorporates pipe tobacco into various blends. Saka had said this would be the most controversial cigar of the Trade Show. I'm not sure that was the case, but it definitely was the most polarizing. While some retailers I talked about were divided on whether the cigar would have long-term success, just about all of the ones I talked to brought the line in – so I believe it lived up to its reputation.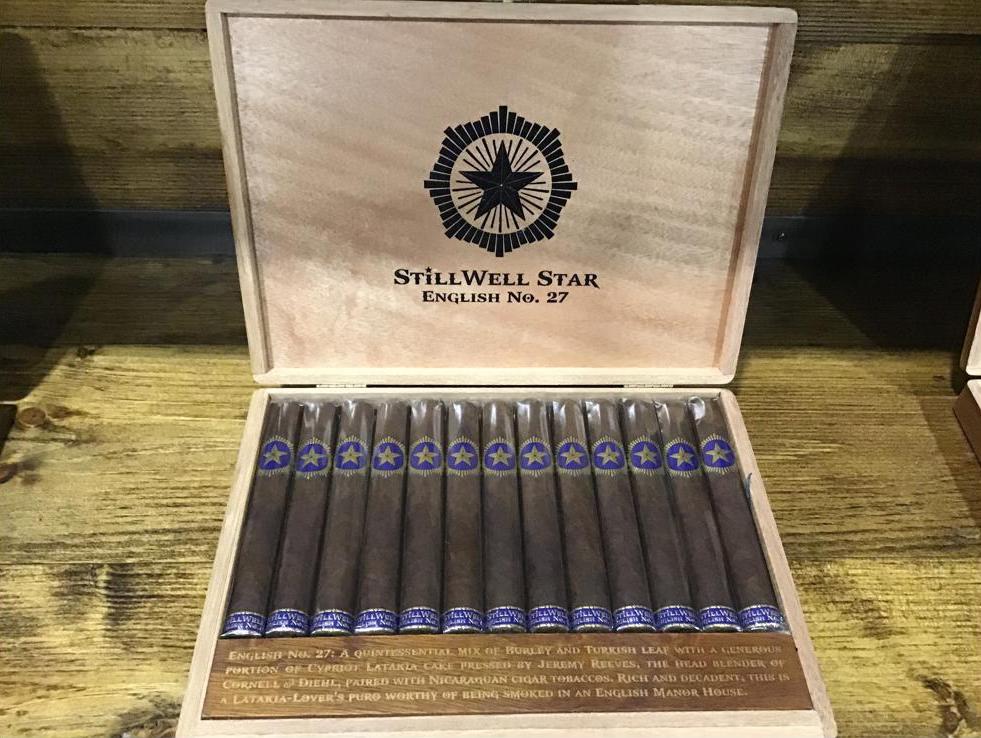 There are four distinct blends for StillWell Star: Aromatic No. 1 (Black Cavendish, Golden Virginia, Burley); English No. 27 (Burley, Turkish Leaf, and Cypriot Latakia pressed cake); Bayou No. 32 (Bright and Virginia Leaf, St. James Perique), and Navy No. 1056 (Red and Golden Virginias with a touch of "Naval Rations" combined with Orientals and Latakia). I thought the booth presentation was excellent with each of the pipe tobaccos displayed above each of the StillWell Star blends.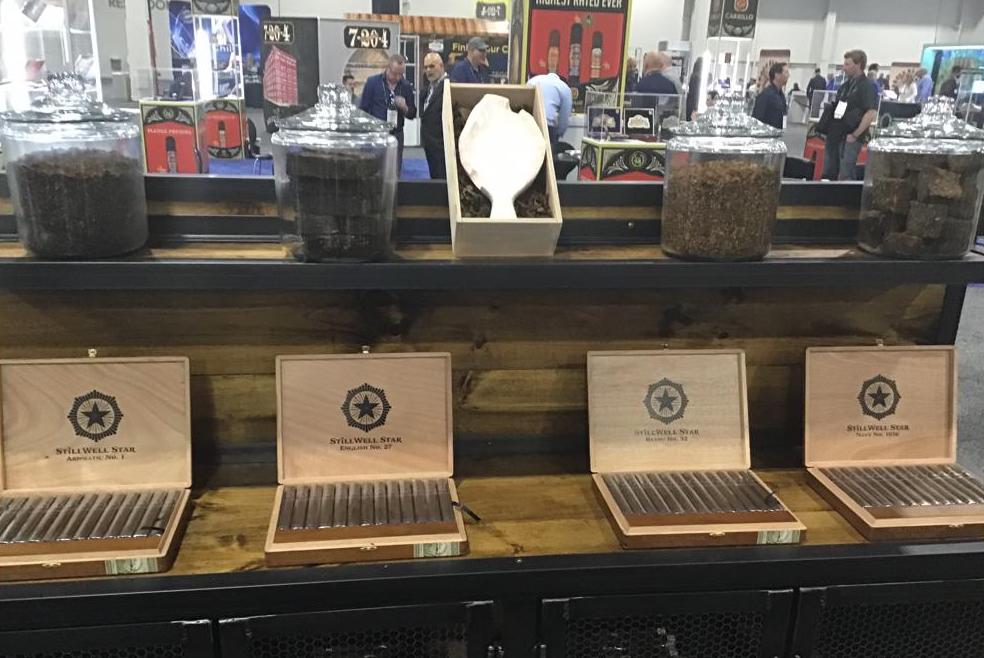 Throughout his career at both Drew Estate and now Dunbarton Tobacco & Trust, Saka has been known to take one of his existing blends, make some tweaks to it, and get another profile. 2021 was Sin Compromiso's turn as Saka released an offshoot known as Sin Compromiso Paladin de Saka. According to Saka, when he blended Paladin de Saka, he wanted to give it a little more robustness and still keep the smoothness. To do this, some Pennsylvania Seedleaf, a leaf used as a ligero substitute, was incorporated into the blend. Paladin de Saka is a 7 x 52 box press. As opposed to the soft box-press style used on the regular production Sin Compromiso line, Paladin de Saka features a firm box press. At $28.75, Paladin de Saka is one of the more expensive cigars in the Dunbarton Tobacco & Trust portfolio.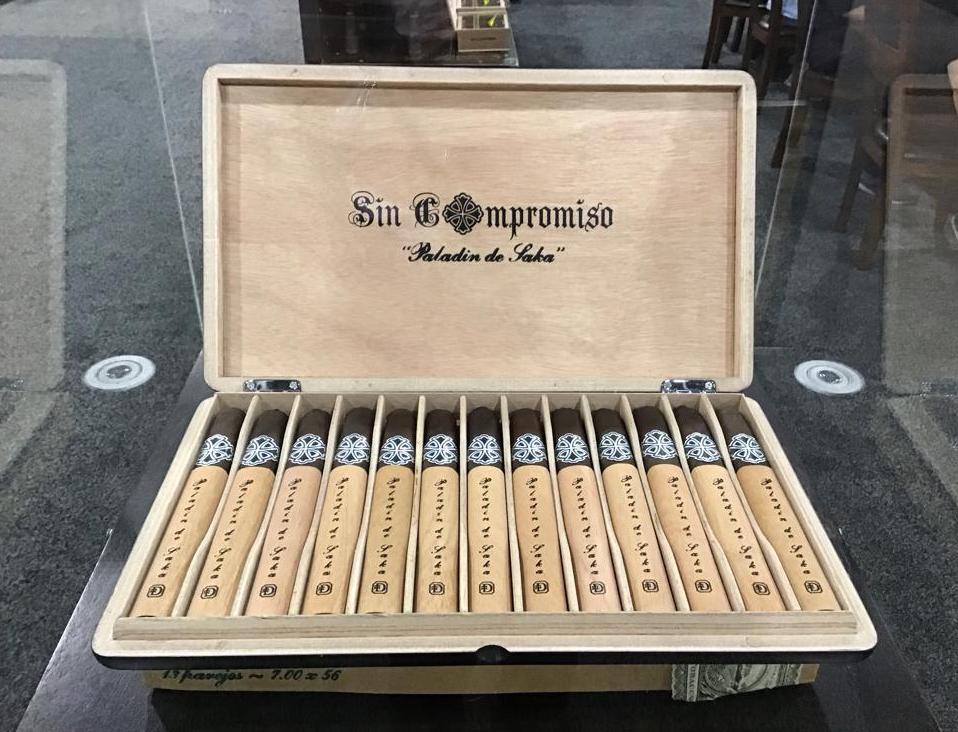 Finally, there is the Mi Querida Triqui Traca No. 448. This is the fifth size in the Mi Querida Triqui Traca line. Triqui Traca made its debut in 2019.  The roots of this project can be traced back to the Mi Querida Firecracker project that Saka did for New Hampshire-based retailer Two Guys Smoke Shop in 2018. The Mi Querida Firecracker is a 3 1/2 x 50 size featuring a long fuse much like a firecracker. For that project, Saka released the Mi Querida Firecracker using an alternative blend that was stronger than the original Firecracker. With Mi Querida Triqui Traca, Saka worked with that alternate blend, tweaked it, and released it in alternate sizes. Last year, the 2Mi Querida Triqui Traca No. 552 landed #16 on the Cigar Coop Countdown.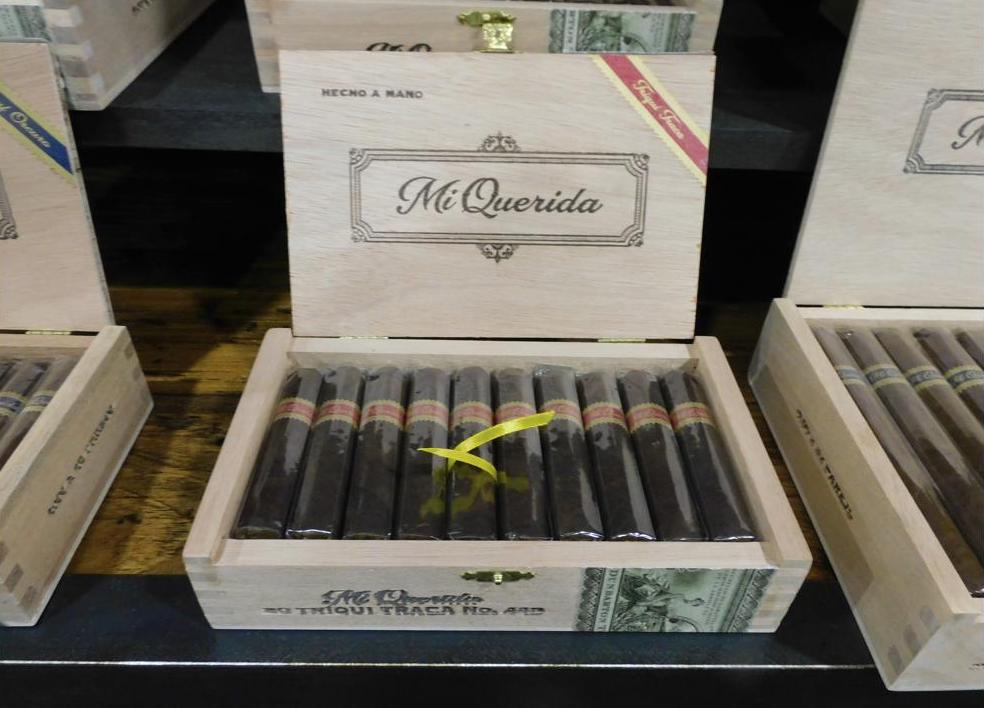 Interview with Steve Saka, Dunbarton Tobacco & Trust
Product Reports
Photo Credits: Erron Nielsen for Cigar Coop