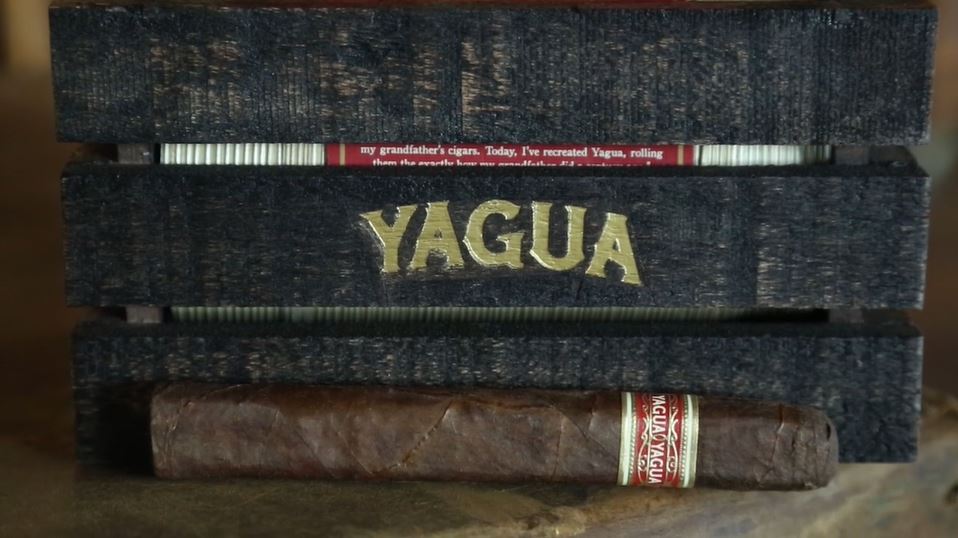 Yagua, a limited edition cigar that was previewed at the 2019 IPCPR Trade Show is finally heading to retailers in August.
The Yagua project is one that comes from J.C. Newman's Puros de Estelí Nicaragua, S.A. (PENSA) Factory Manager Lazario Lopez. The cigar is a throwback style cigar that is rolled without a cigar mold, but with the frond of a Yagua tree.
According to J.C. Newman, back in the 1940s the grandfather of Lazaro Lopez (the manager of J.C. Newman PENSA Factory in Estelí, Nicaragua) would roll cigars into a cigar shape, but did not use a mold. In place of the mold, the frond of a Yagua tree was used instead. Yagua is a type of royal palm native to Cuba.
"At our family farm, my grandfather would take fresh tobacco leaves from the curing barns and roll cigars without any molds or presses. In an attempt to give his cigars a traditional shape, he would tie a handful of them together using pieces of the Cuban royal palm tree, known as the yagua. When he was ready to enjoy his personal cigars, he untied the bundle. He loved how every cigar had its own unique shape. I still remember the rich aroma and taste of my grandfather's cigars. Today, I've recreated Yagua, rolling them exactly how my grandfather did a century ago," commented Lopez in a press release.
"After hearing Lazaro describe the beautiful Yagua cigars he remembers from his youth in Cuba, I asked Lazaro if he could make this special cigar at our factory in Nicaragua," added Drew Newman. "We are calling it Yagua, after the palm leaves that give the cigars their distinct shape."
For the Yagua, the cigars are "wet packed." The cigars are rolled and then immediately banded (as opposed to banded after aging). The cigar itself is a 6 x 54 Toro, but because the cigars are bound together while still wet, for each cigar there are variations in the shape.
Yagua features a Connecticut Broadleaf wrapper over Nicaraguan binder and filler. The Connecticut Broadleaf wrapper is slightly under-fermented to give the blend more in the way of boldness. A total of 1,000 20-count boxes of the Toro have been produced.
Photo Credit: J.C. Newman Cigar Company