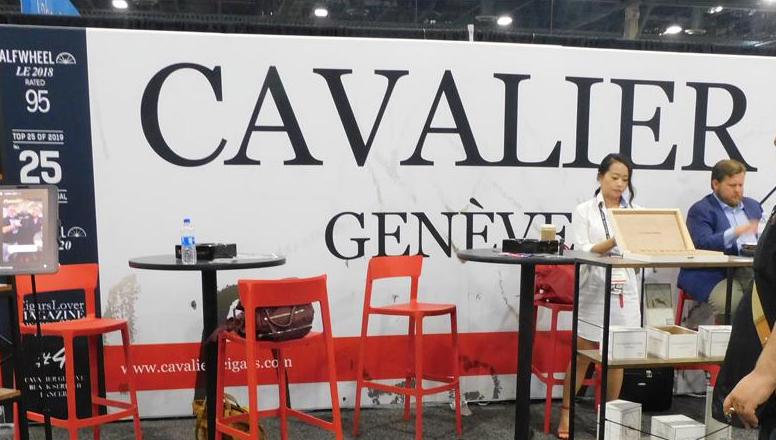 If you are a fan of Cavalier Genève Cigars, then what was offered 2021 Premium Cigar Association (PCA) Trade Show will excite you. At the same time, if you are newer to the brand then most likely you will be quite intrigued. The 2021 Trade show would see Cavalier Genève launch two new core lines, and once again bring back its annual limited edition. The themes of the new releases would see Cavalier Genève start to work with some new tobaccos, and also explore a more contemporary look to its packaging for one of those new core lines.
The PCA Trade Show provided a first look at the Cavalier Genève Prospektor, a new core line barber-pole offering for the company. Originally Prospektor was released as a shop exclusive a couple of years ago, but the cigar has been reblended.  It also utilizes packaging very different from the rest of the line as it incorporates a contemporary art theme. It's going to be released as parejo. The barber-pole will feature Double Capa Viso wrappers from Jalapa, a Nicaraguan Habano binder, and fillers from Nicaragua, Honduras, and Paraguay. The cigars will be presented in 40-count boxes with 20-count refills available. Pricing will be set at $11.40 per cigar.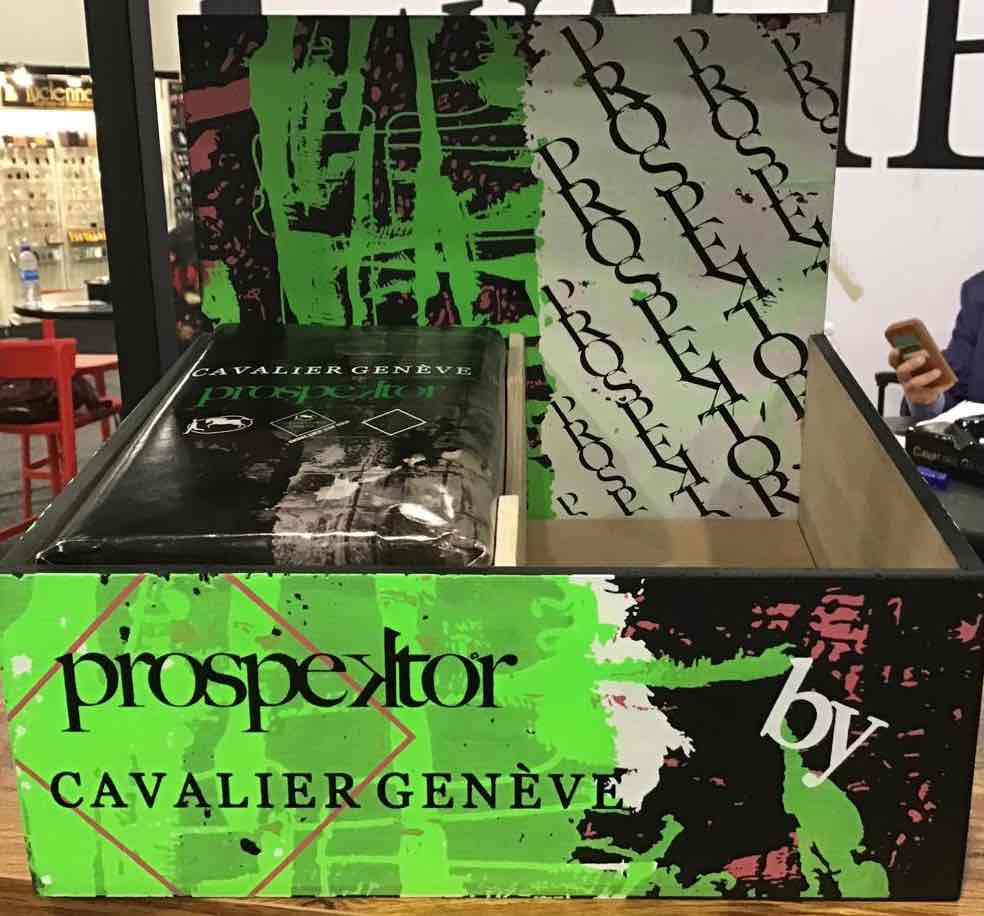 The other new core line is the Cavalier Genève BII Viso Jalapa. This is a cigar that started shipping right before the PCA Trade Show. The cigar itself is a Nicaraguan puro consisting of all Viso leaves, but owner Sébastien Decoppet says what  makes this cigar special is the dark Jalapa Viso leaf used as the wrapper (marking the first time Cavalier Genève has used that leaf). Decoppet says as opposed to the other Black Series Maduros which he describes as "old school" maduros, the BII Viso Jalapa is more of a "new-school maduro" with some kick.
The Cavalier Genève LE 2021 is the fourth installment of Cavalier Genève's annual LE (Limited Edition). This is normally a release scheduled for the summertime, but the LE 2020 was delayed till later in the year because of the COVID-19 pandemic. This year, the LE 2021 gets things back on schedule. As always, Cavalier Genève is mum on the details of the blend, but owner Sébastien Decoppet told Cigar Coop that the leaf used is something that hasn't been used as a wrapper. The cigar itself is a 6 x 54 parejo. Production was limited to 1,650 ten-count boxes, including 1,100 for the U.S. The cigar has already shipped to retailers.
Interview with Sébastien Decoppet of Cavalier Genève
Note: Due to age restrictions, you might have to click on "Watch on YouTube" to play the video. We apologize in advance for the audio issues, but hope you enjoy the interview.
Product Reports
Photo Credits: Erron Nielsen for Cigar Coop