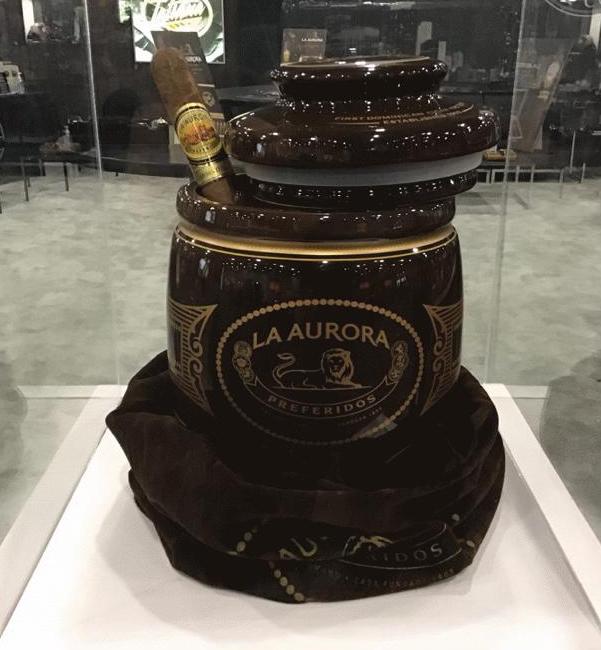 Once again La Aurora was present at the Miami Cigar & Company booth. I was quite curious to see La Aurora's presence at the Trade Show. Up until the Trade Show, the company had not had much in the way of newer releases. With Miami Cigar & Company reducing its sales force, many wondered what this would mean for La Aurora. At the Trade Show, the partnership between La Aurora and its distributor in the U.S. Miami Cigar & Company seemed healthy. As for new releases, La Aurora had three limited edition cigars – each commanding an ultra-premium price point over $20.00.
La Aurora Cigars launched the sixth installment of its limited-edition Puro Vintage series, the La Aurora Puro Vintage 2008. The Puro Vintage series is a limited production line of cigars where each installment of the series is made up of what La Aurora considers the best tobaccos harvested from a particular year. Tobaccos harvested from 2008 are used for the Puro Vintage 2008. As always the cigar comes in a Salomon shape. Pricing is set at $26.50 per cigar.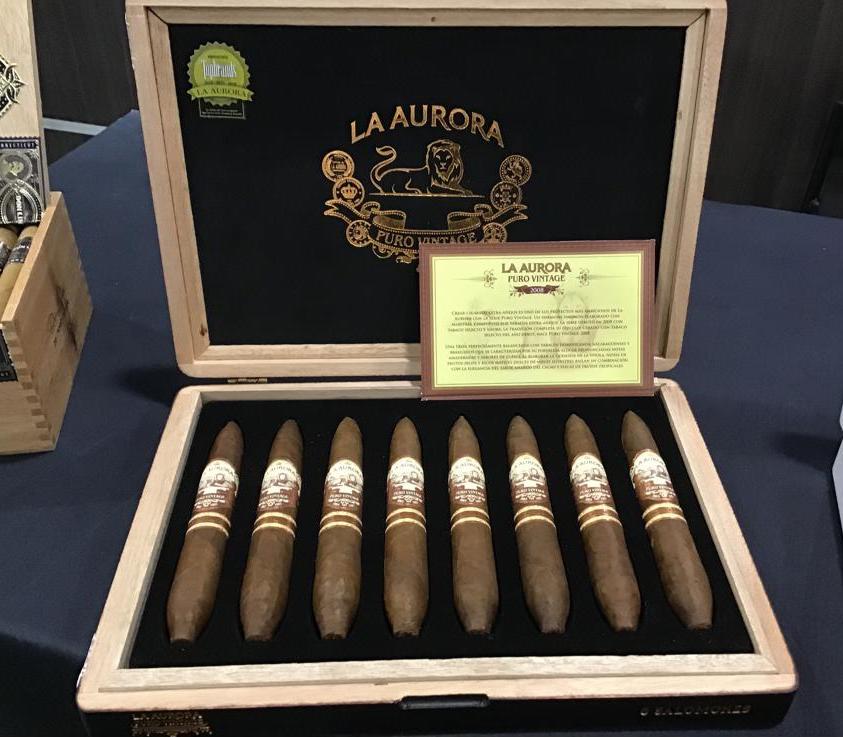 For the first time since the brand launched in 2012, the Fernando León brand has a new blend, the Fernando León Edición Limitada. Fernando León was the father of La Aurora President Guillermo León. This is a very limited release for the U.S. – consisting of 150 ten-count boxes. It's a cigar highlighted with an extra-aged Dominican-grown Corojo wrapper. It will be available in one size – a 6 1/4 x 52 Belicoso. Pricing is set at $28.00 per cigar.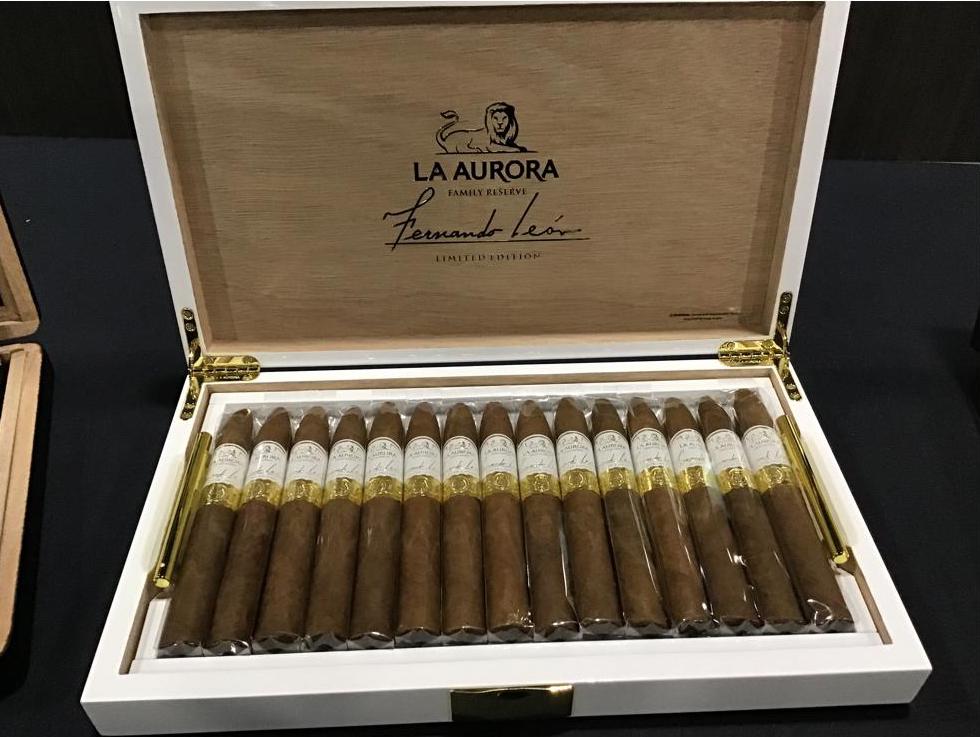 After skipping 2020, the La Aurora Hors D'Age makes a return with a new vintage of tobacco. Hors D'Age stands for "beyond time" and the line is known for the extra aging process that is used to develop this blend. This year's edition is called Hors D'Age 2020 with 2020 being the year the blend started its extra aging process. The previous releases of the Hors D'Age in the U.S. market were in the form of a 6 x 54. The Hors D'Age 2020, will be released in a 5 3/4 x 54 Toro and a 6 x 60 Gran Toro. The Toro size is presented in 15-count boxes with a total of 500 boxes produced. The Gran Toro will be packaged in ceramic jars with 30 cigars packaged per jar. Only 150 jars have been produced. Both sizes carry a $26.00 price point.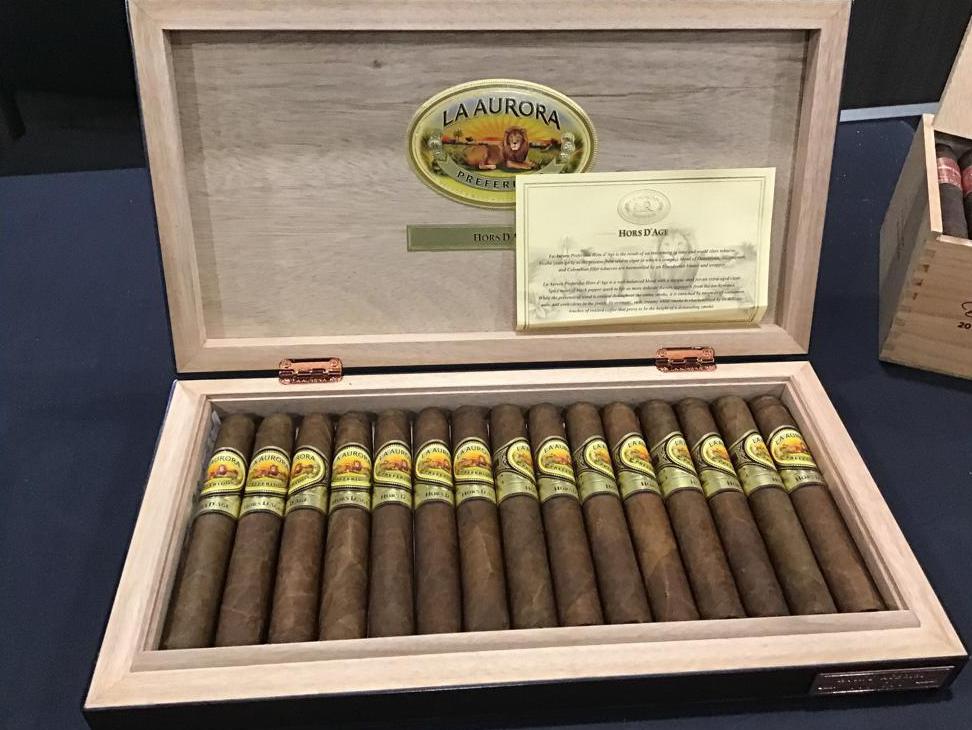 One unique thing we got to do was present our Cigar of the Decade award to La Aurora Master Blender Manuel Inoa for the La Aurora 100 Años Edición Especial. A Decade award is something that only comes across once in ten years, so the Trade Show was a good place to present the award. We will have a follow-up video with the presentation at a later time.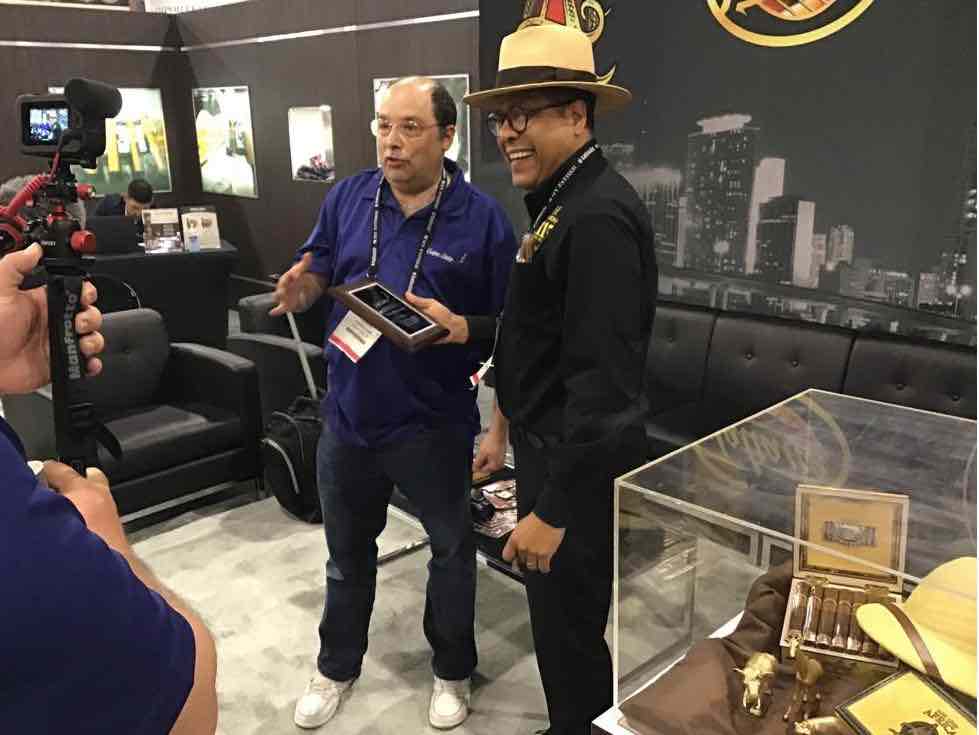 Product Reports
Photo Credits: Erron Nielsen for Cigar Coop