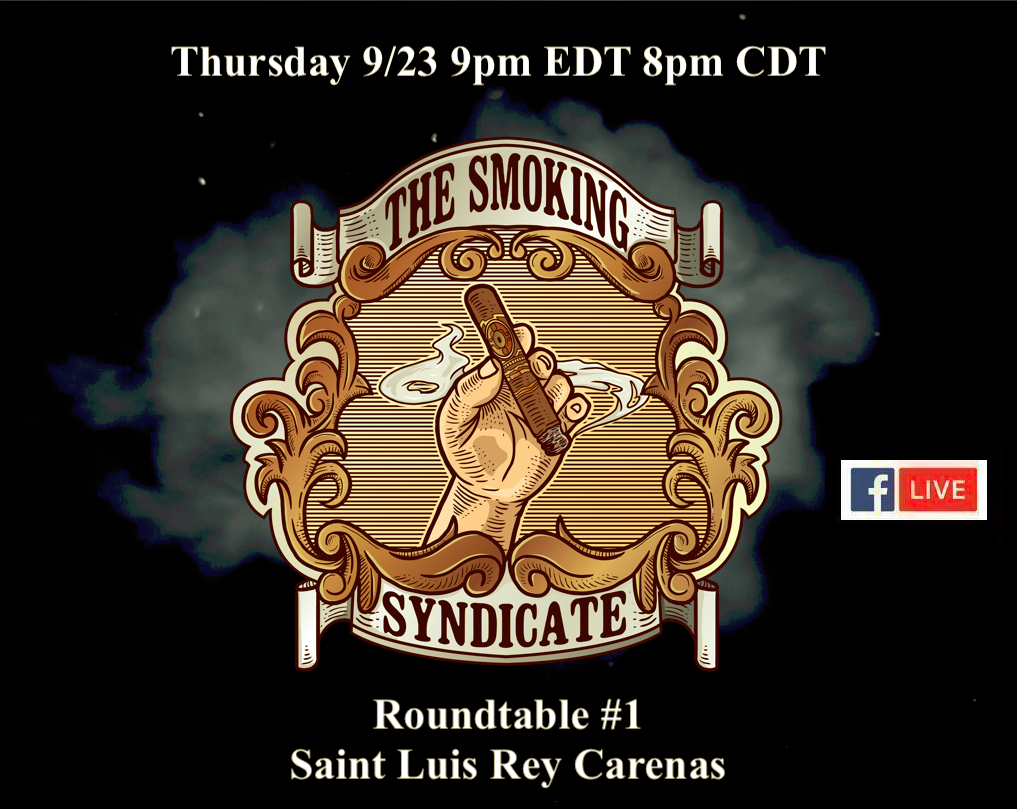 NOTE

: The regular PRIME TIME SHOW IS PRE-EMPTED THIS WEEK AND RETURNS ON 9/30 WITH SPECIAL GUESTS LUIS AND ALEC CUEVAS OF Casa Cuevas CIGARS!
Tonight we debut a new feature on The Smoking Syndicate brand called The Smoking Syndicate Roundtable. This is where we get a group of media folks (and perhaps in some cases other folks from the industry) together to smoke and review a single cigar. We will broadcast a livestream of the group smoking – and then package a condensed version to watch after the show.
This week, we bring together four of the six members of the Cigar Coop team to smoke the Saint Luis Rey Carenas. This includes Ben Lee, Bear Duplisea, Erron Nielsen, and Will Cooper.
This will be live-streamed off The Smoking Syndicate Facebook page. This is not a regularly scheduled time, and as mentioned Prime Time returns next week. The broadcast starts 9pm EDT or 8pm CDT.