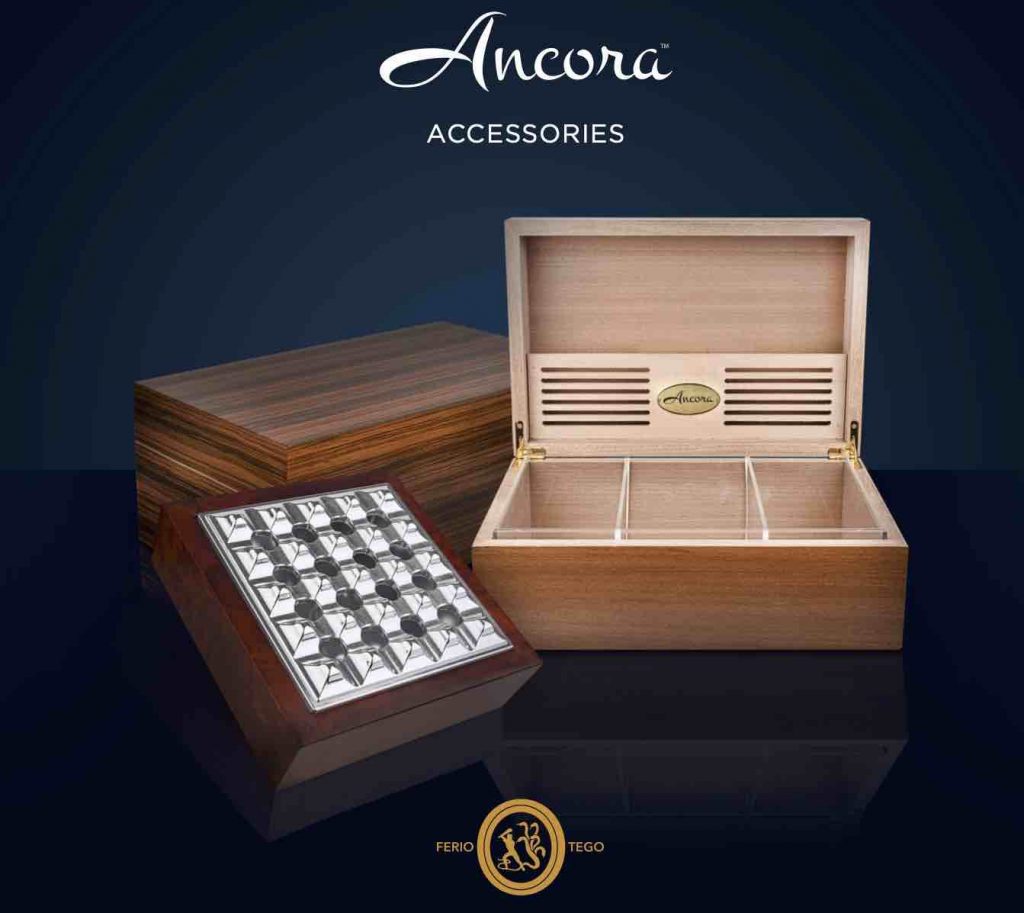 Ferio Tego has announced the return of the Ancora brand of accessories. Ancora was previously sold under Nat Sherman International. It was one of the former Nat Sherman brands acquired by Ferio Tego early in January.
Making a return is the Ancora Executive Humidor collection. These are described as being slightly oversized humidors to fit cigars such as Churchill and Double Corona size in a vertical fashion. The humidors are lucite-lined and thus eliminate the need for seasoning and maintenance of the interior. The humidors are available in four finishes: Mahogany, Macassar Ebony, Matte Black, and Elm Burl. Pricing is set at $475.00 SRP for each finish.
Also returning is the Ancora Executive Ashtray collection. These units are highlighted by a signature grid top that allows ashes to drop into the base and keeps the ashtray surface clean for your cigar. There is a standard unit available for $85.00, but there are also four wooden finish options featuring the same four finishes as the Executive Humidor collection with each unit priced at $175.00.