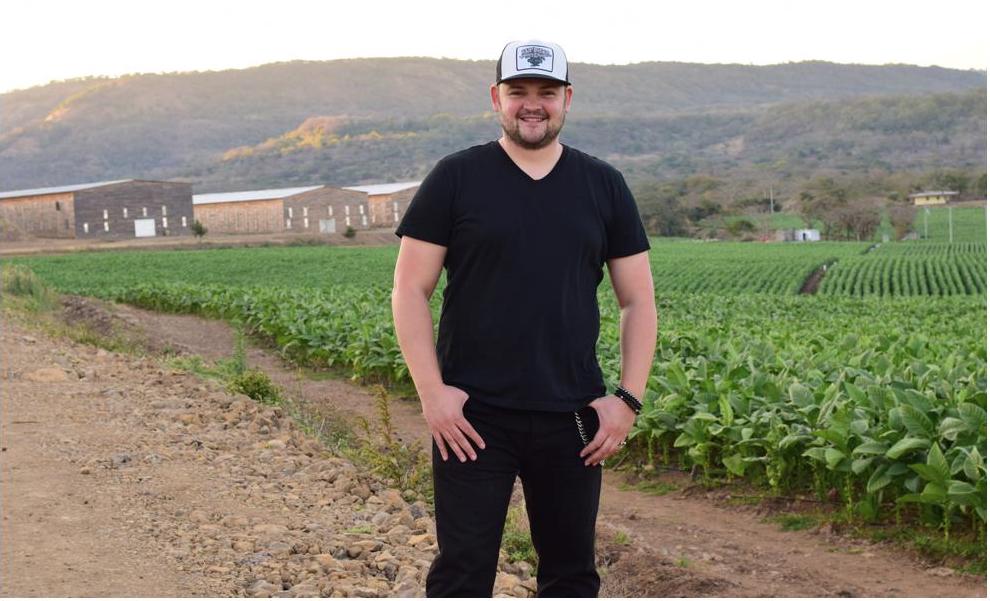 Scandinavian Tobacco Group (STG) has formally announced that Justin Andrews, senior brand manager for
Diesel, has been promoted to New Business Development Manager of the company's North American Branded and Rest of World divisions. Andrews will also continue to oversee the Diesel brand. The move becomes effective November 1st.
Andrews mentioned the promotion on Take 186 of El Oso Fumar Takes hosted by Bear Duplisea.
Andrews' responsibilities in his new role will be in developing collaborations and executing on strategic partnerships between STG and other premium cigar makers for distribution by General Cigar Company and Forged Cigar Company. He will report to Chris Tarr, Vice President of Marketing.
"In this newly-created role, Justin will lead our contract manufacturing business, bringing a deeper level of innovation to the entire STG organization. Leveraging his passion for tobacco and knowledge of blending, Justin will help to develop exciting new releases and deepen our relationships with strategic partners. We're looking forward to the many contributions he'll bring to the company, and to the premium cigar category," said Chris Tarr in a press release.
Andrews entered the premium cigar business in 2010 where he served as a Vice President for Lou Rodriguez Cigars. In 2015 he joined General Cigar as a Brand Manager was promoted to Senior Brand Manager in 2017. It was at the time he took over the Diesel brand. He had worked on the development of several collaborations including: Cohiba Serie M with El Titan de Bronze, Warzone by Espinosa, and Diesel Whiskey Row by AJ Fernandez.
"This new role will have me working with STG's amazing team and collaboratingwith many cigar makers that I admire. It's an opportunity for me to leave an imprint on the handmade cigar category, even if much of the work that I'm doing will be behind the scenes. We have many exciting collaborations in the works and with the power of STG, we're going to make things happen. Expect to see a lot more of me, and more importantly, and a lot of excitement coming from STG."
Photo Credit: Scandinavian Tobacco Group