The Best Cigar Value category is quite simple. We look at the 30 cigars that landed on the Cigar Coop Countdown and then determine which cigar provides the most bang for the buck. We have developed a very simple algorithm that looks at the price of a cigar and where the cigar landed on the countdown. The lower the price, and the higher the position on the Countdown, the better value the cigar provides.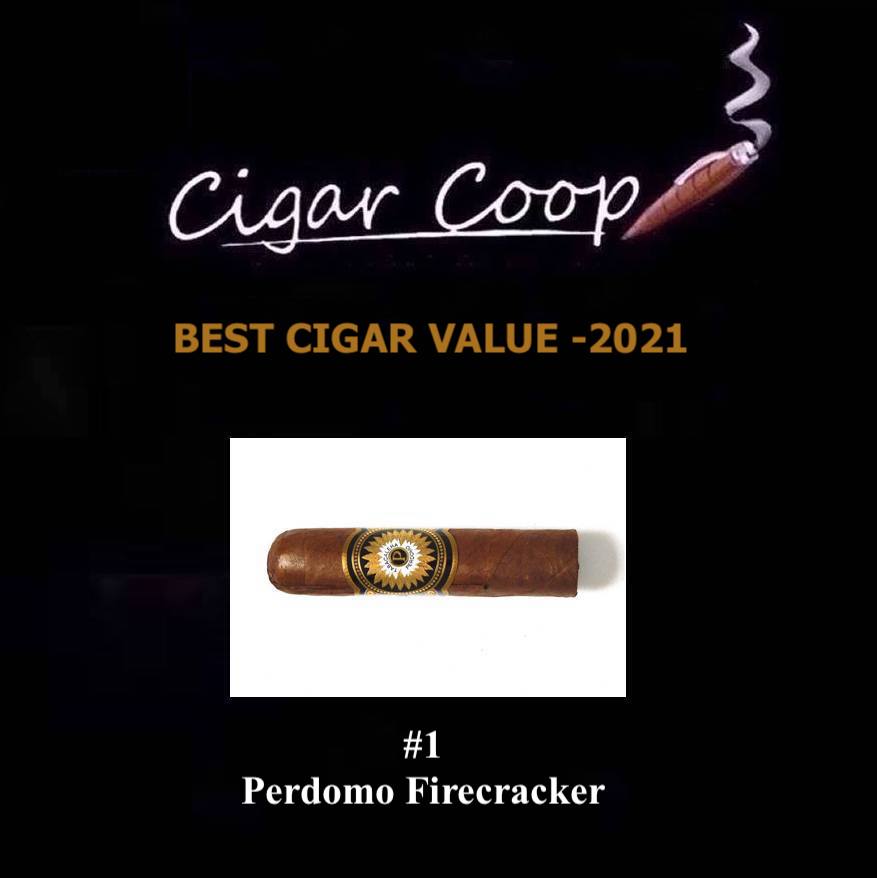 The Perdomo Firecracker wins the Best Cigar Value Award on Cigar Coop for 2021!
With a price point of $6.99 (*) and coming in at #3 Cigar of the Year, it was hard to beat this cigar in terms of value. The Firecracker Series started out as the brainchild of Two Guys Smoke Shop owner Dave Garofalo. It's a series where he would work with leading manufacturers to produce a small 3 1/2 inch cigar with a long fuse resembling a Firecracker.  In recent years, the Firecracker Series has moved over to United Cigars and now is available for a national limited release to authorized retailers.
Perdomo Cigars delivered the 2020 installment of the Firecracker. This might be a small 3 1/2 inch cigar, but it comes up big in the flavor department. The cigar burns at a nice steady pace and is the true definition of a flavor bomb. It delivers an amazing cigar experience at a very affordable price point. The cigar experience is so good that if 3 1/2 inches isn't enough, you can easily light up another one.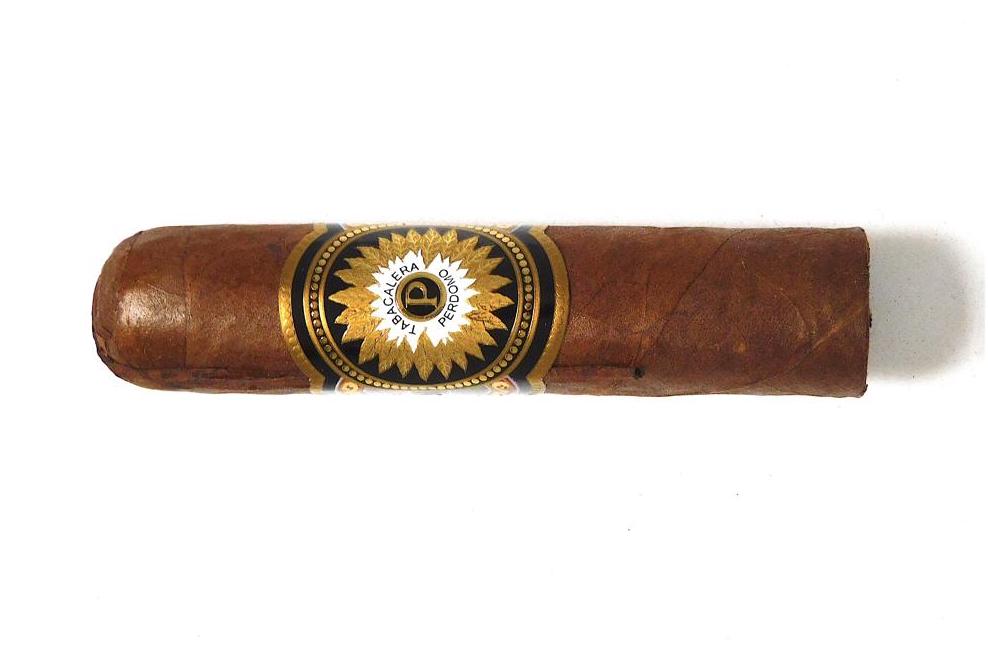 You can see our full list of the 30 Countdown Cigars and how they fared in terms of value. One interesting footnote – the cigar that came in second place for Best Cigar Value also came from Perdomo Cigars, the Perdomo Reserve 10th Anniversary Box-Pressed Maduro Robusto!
(*) The Perdomo Firecracker 2020 edition is what qualified for the 2021 Countdown. As such, pricing used was from the time of the 2020 release was assessed.