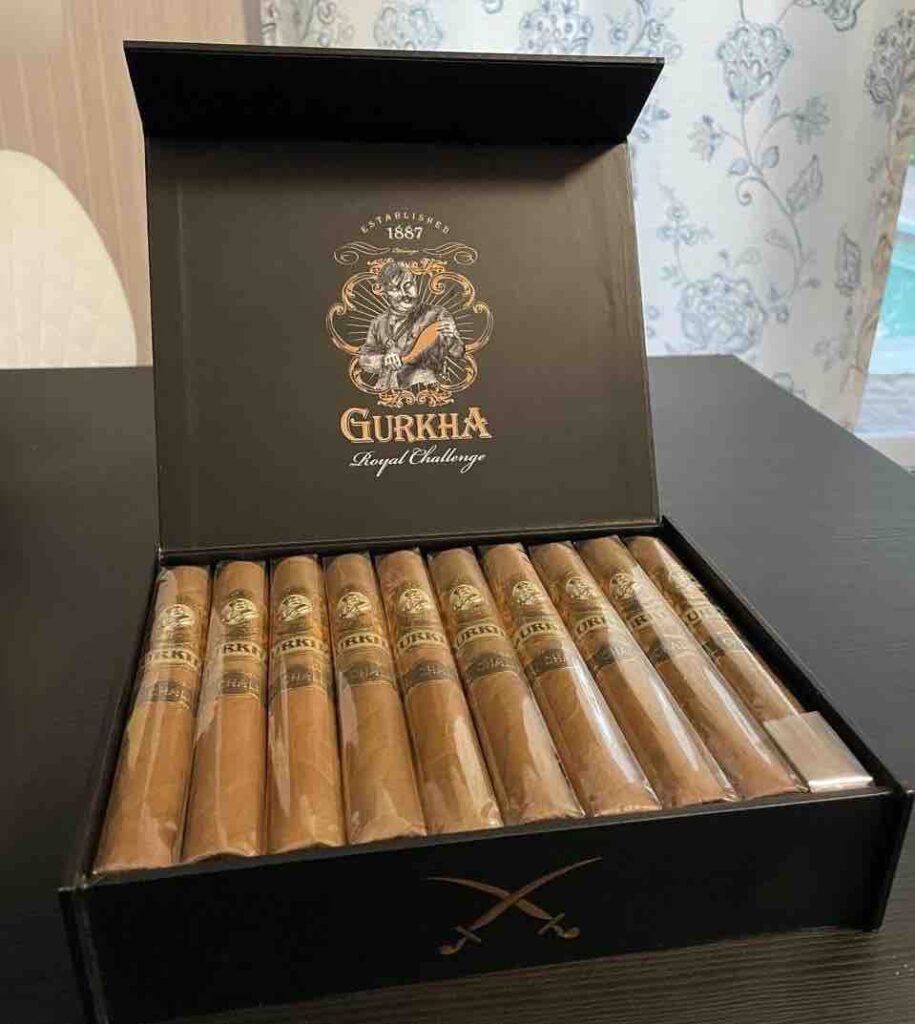 Gurkha Cigar Group has announced it has revamped the packaging of the Gurkha Royal Challenge. The Royal Challenge made its debut back in 2011, and has been one of the more popular lines in the Gurkha portfolio.
The new packaging does away with the fragile dome-shaped top, and uses a simple and ornate rose gold foil over a black finish.
"We decided to redesign the packaging of the Royal Challenge after years of backorder issues since the intricate packaging could not keep up with our great demand," commented Juan Lopez, Vice President of Sales n a press release.
Gurkha says there will be no changes to the blend which features an Ecuadorian Connecticut Shade wrapper over a Habano binder and a combination of Nicaraguan and Dominican fillers.
"We listened to our retailers and decided to make the boxes more conducive to their needs and easier to stock and display," added Jim Colucci, President of Gurkha Cigars. "We hope that by doing away with the dome lid, we will drastically reduce the amount of damaged boxes that arrive to our retailers."
Photo Credit: Gurkha Cigar Group