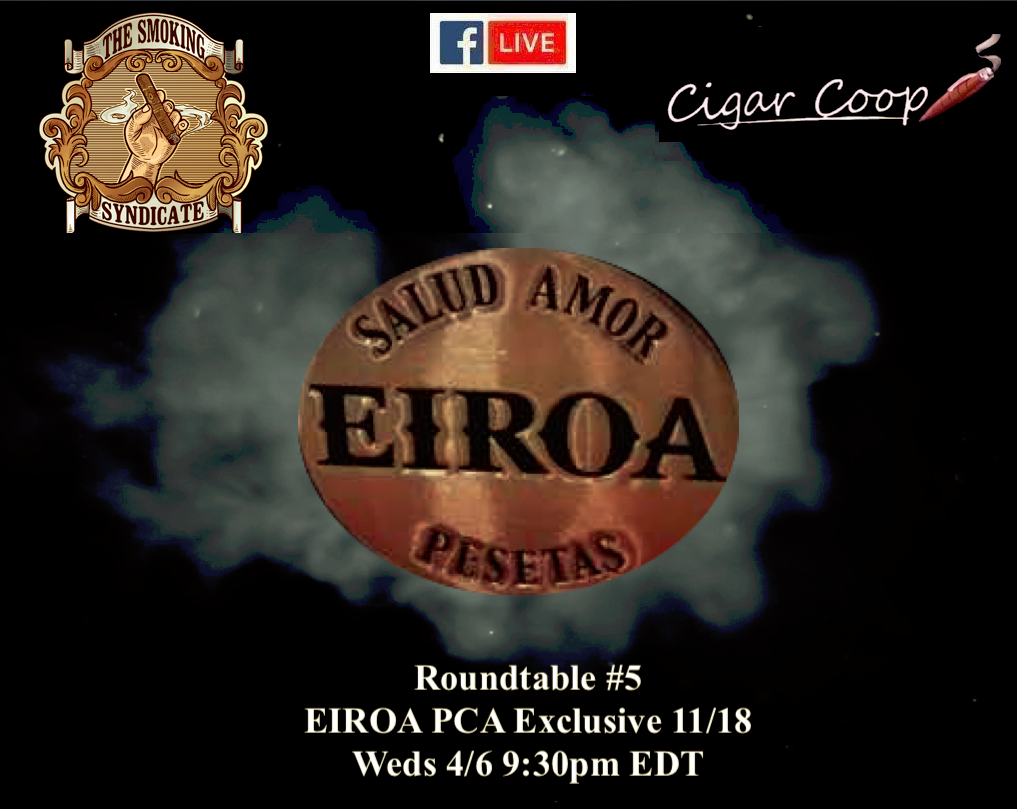 Tonight the Cigar Coop Coalition gets together and smokes the EIROA PCA Exclusive 11/18.
Much like the Tobacconists Association of America (TAA) has done, the Premium Cigar Association (PCA) entered the world of exclusive cigars. The EIROA PCA Exclusive was offered to those retailers that attended the 2021 Trade Show. These are intended to be "special" cigars and tonight Ben, Bear, Erron, and Coop will weigh in on their thoughts on whether it meets those expectations.
This will be live-streamed off The Smoking Syndicate Facebook page. A condensed version will be packaged after the show as well on YouTube and on our podcast network. Broadcast time is 9:30pm Eastern time, 8:30pm Central time.