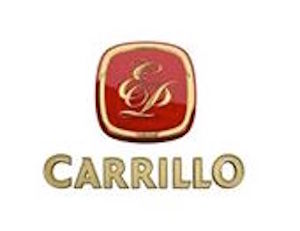 E.P. Carrillo has announced it is adding a 5 x 50 Robusto size to its Encore line known as El Futuro. El Futuro is the fifth regular production line, and the first regular production line extension since Encore's launch in 2018.
The tobacco used for the Encore was aged and cured in something called tercios. Tercios comes from the bark of palm trees and is used to wrap the tobaccos in bales. After the tobacco is wrapped, there is some additional aging that occurs. El Futuro is packaged in ten-count boxes. The initial production for El Futuro was 1,000 boxes. Retailers will be able to order up to 10 boxes now. The cigars will be made available as regular production by this year's PCA Trade Show.
In addition to the five regular sizes, there was a special Encore release for the 10th anniversary of E.P. Carrillo and one for the 2020 TAA Exclusive Series.
At a glance, here is a look at the Encore line by E.P. Carrillo:
Blend and Origin
Wrapper: Nicaraguan
Binder: Nicaraguan
Filler: Nicaraguan
Country of Origin: Nicaragua
Factory: Tabacalera La Alianza S.A.
Vitolas Offered
El Futuro: 5 x 50
Majestic: 5 3/8 x 52
Celestrial: 6 1/8 x 50
Valientes: 6 1/8 x 52
El Primero: 6 7/8 x 54
Limited:
10th Anniversary: 6 1/2 x 56  (Box Passed Figurado)
656: 6 x 56 (TAA)