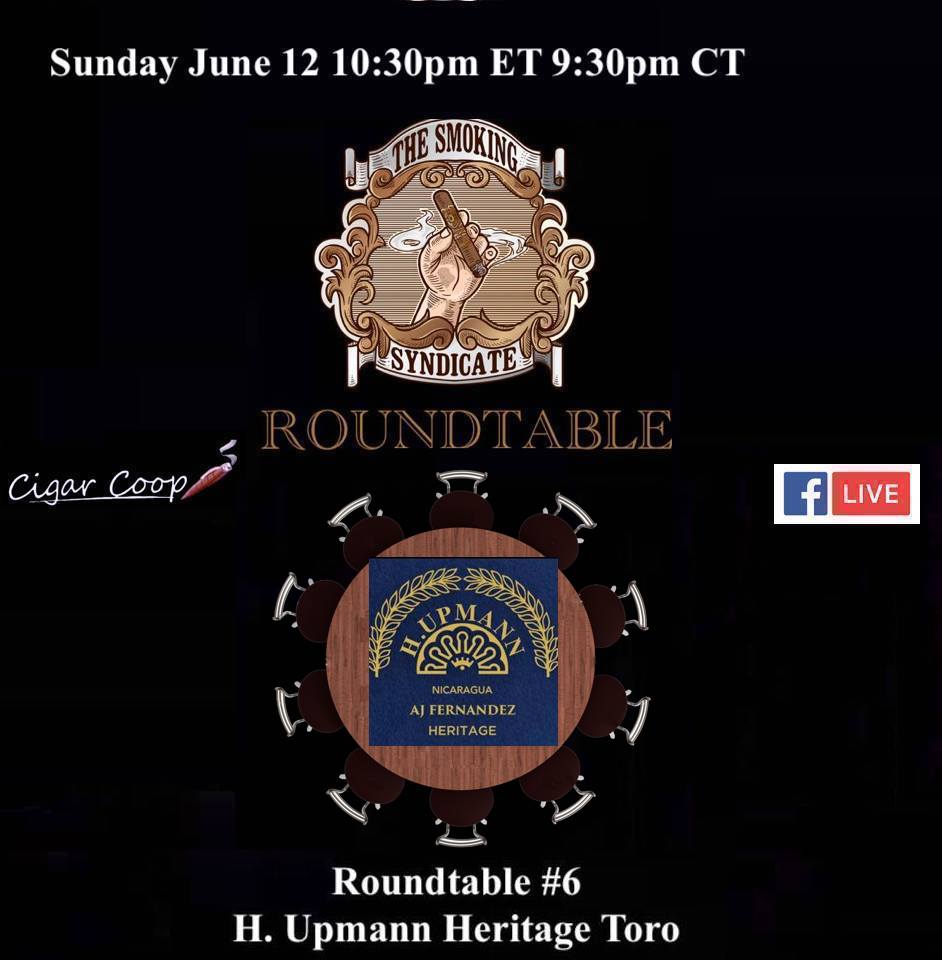 Tonight the Cigar Coop Coalition gets together and smokes the H. Upmann Nicaragua AJ Fernandez Heritage.
The Heritage is the second H. Upmann branded cigar that has been blended by the one and only A.J. Fernandez. Tonight Ben, Bear, Erron, and Coop will weigh in and see how this cigar stacks up.
This will be live-streamed off The Smoking Syndicate Facebook page. A condensed version will be packaged after the show as well on YouTube and on our podcast network. Broadcast time is 10:30pm Eastern time, 9:30pm Central time.