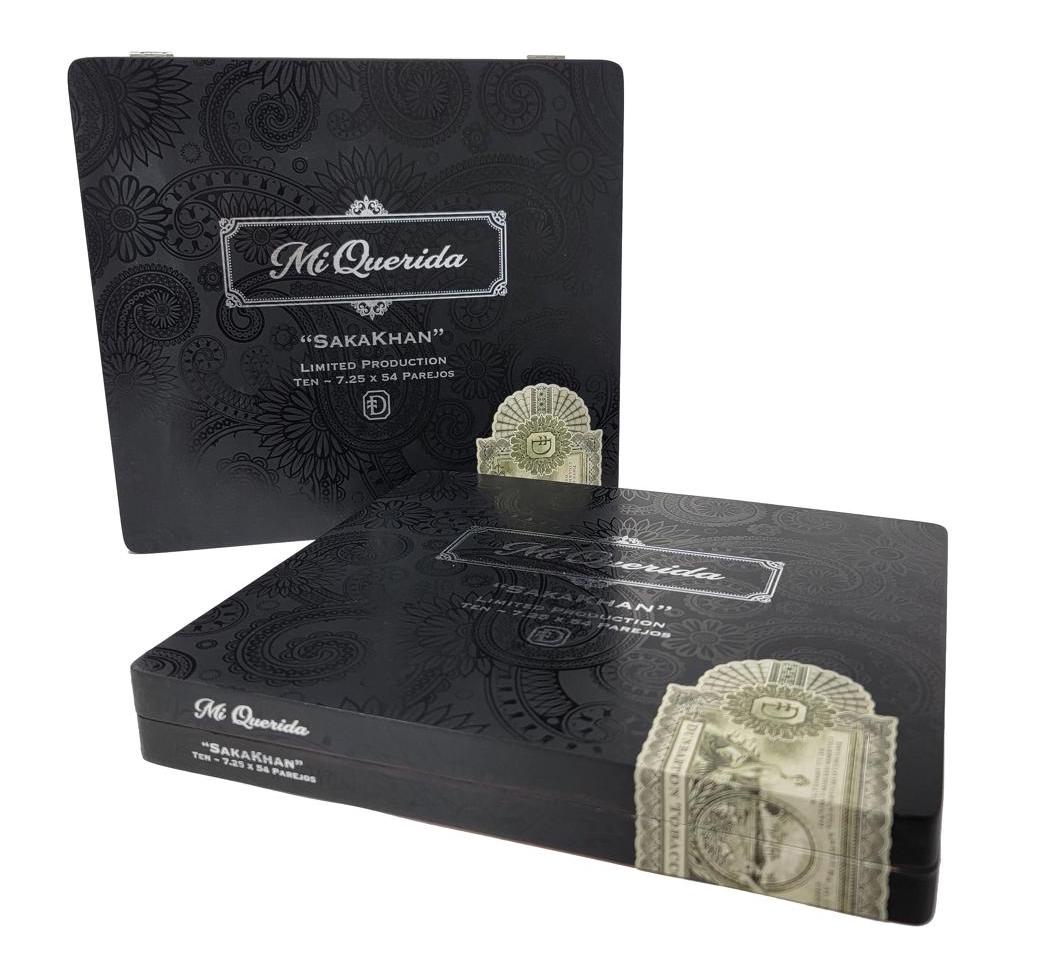 SakaKhan. SakaKhan. SakaKhan. At the 2022 Premium Cigar Association Trade Show, Dunbarton Tobacco & Trust will launch the first size of what is being dubbed Mi Querida Black SakaKhan.
Mi Querida Black actually made its debut at the end of 2021 as a part of the JR Cigar 50th Anniversary series. At the time the cigar wasn't called Mi Querida, but the Dunbarton Tobacco & Trust Limited Edition EM Maduro. The EM Maduro was a limited 500 box run. When the project was announced, Dunbarton Tobacco and Trust owner Steve Saka explained a bit about the naming of the project:
This is a prototype of a Mi Querida liga we're developing as a possible addition to our brand portfolio," Steve says. "Our current code name for the project is "MQ Black" as it is intended to be ringed with black bands." "It is only fitting that this cigar first be used to celebrate JR Cigar's 50th Anniversary as its inspiration was the maduro cigars that Ed McVey, the longtime cigar buyer, and I smoked during our tenure over two decades ago at JR.
Saka has now made the decision to take the Mi Querida Black blend and introduce it nationally. While Saka has stopped short of officially calling this Mi Querida Black, it appears that will be the moniker for now. He is launching the blend in the same size as the EM Maduro – a 7 1/4 x 54 parejo, but is calling the cigar SakaKhan.
The name SakaKhan comes from a nickname Saka got when he was in the Navy. It's not the first time Saka has used the SakaKhan name. It was the name of a 7 x 50 vitola in the original Mi Querida (Blue) line for a cigar distributed by Meier & Dutch.
On Prime Time Episode 234, Saka mentioned he is going with one size because of the availability of the tobaccos, and that blended to the 7 1/4 x 54 size is what he has done thus far. As for the blend, it features a Connecticut Broadleaf No. 1 Dark wrapper, a San Andres binder, and a combination of Honduran, Nicaraguan, and Dominican fillers. The cigars are still packaged in ten-count boxes and described as limited production.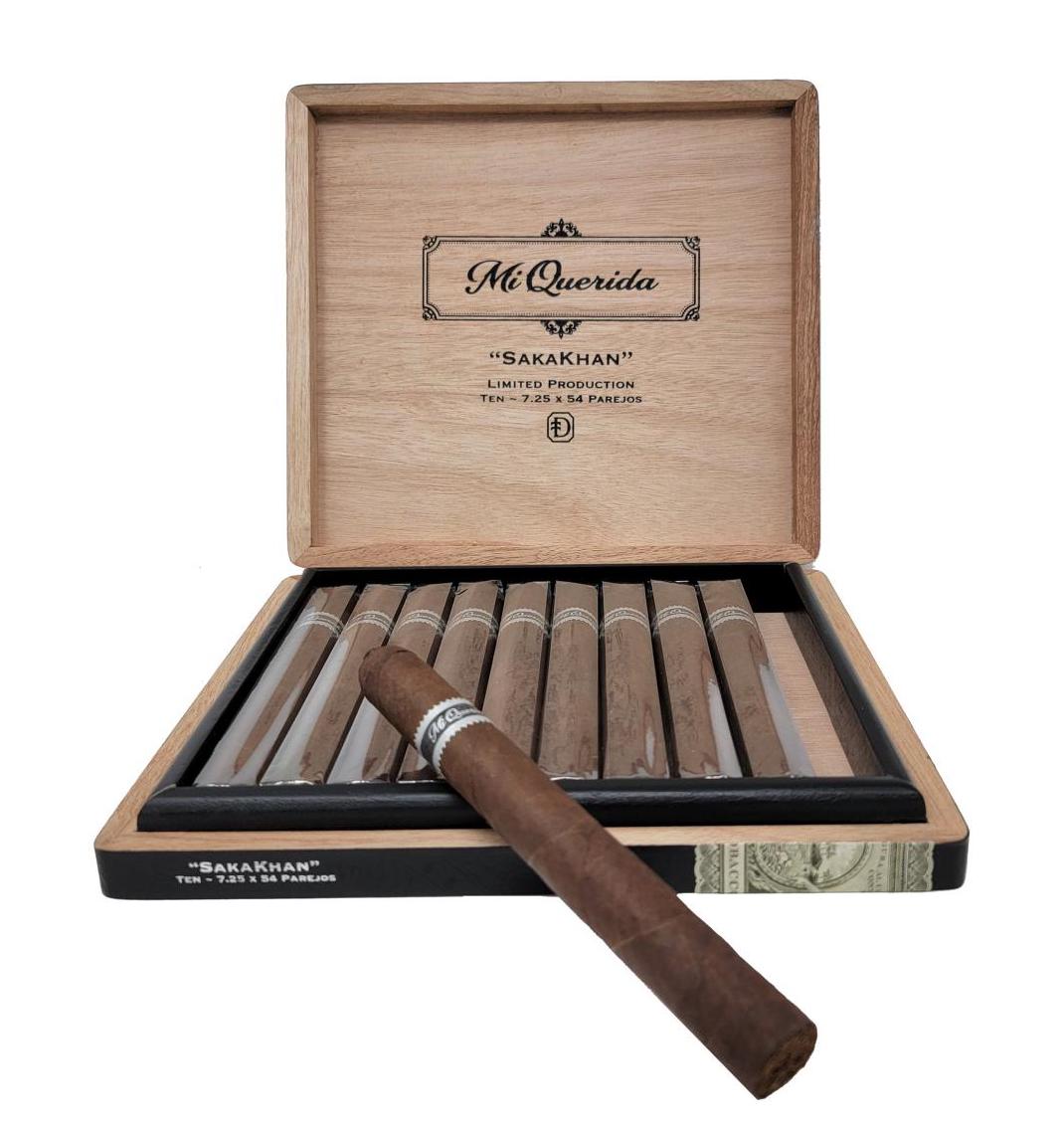 The 2022 Premium Cigar Association Trade Show opens July 9, 2022, in Las Vegas Nevada.
At a glance, here is a look at the Mi Querida Black:
Blend and Origin
Wrapper: Connecticut Broadleaf No.1 Dark
Binder: San Andres Negro
Filler: Nicaraguan, Honduran, Dominican
Country of Origin: Nicaragua
Factory: Nicaraguan American Cigars S.A. (NACSA)
Vitolas Available
SakaKhan: 7 1/4 x 54
Photo Credits: Dunbarton Tobacco & Trust