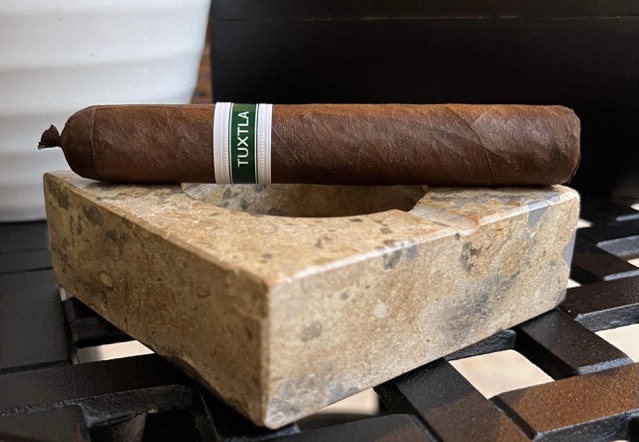 At the 2022 Premium Cigar Association (PCA) Trade Show, Tatuaje Cigars will take orders for another installment of its Tuxtla Series, the Lomo de Cerdo. This is a Mexican-wrapped version of the famed Tatuaje Pork Tenderloin. Lomo de Cerdo is Spanish for Pork Tenderloin.
The Pork Tenderloin was originally a 2010 shop exclusive to former Boston, Massachusetts retailer Gloucester Street Cigars (which has since shut its doors). Since that initial release, the Pork Tenderloin remains one of the most sought-after shop exclusives ever. The Tuxtla series is a limited edition series launched earlier this year that features Mexicanp-wrapped cigars of the Tatuaje T110, Tatuaje 7th, and Tatuaje Avion offerings.
The cigar itself is a 5 1/8 x 52 parejo. In addition to the Mexican wrapper, the blend features all-Nicaraguan tobaccos. The cigars will be available in 25-count butcher-paper bundles. Quantities produced will be based on orders taken at the PCA Trade Show.
The 2022 Premium Cigar Association Trade Show opens July 9, 2022, in Las Vegas, Nevada.
Bear Duplisea contributed to this story
Photo Credit: Tatuaje Cigars