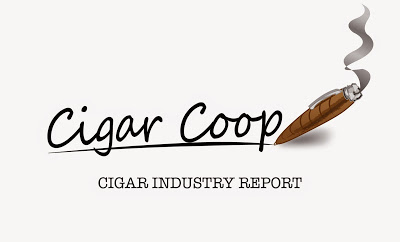 The Cigar Industry Report is a one-stop place to catch up on the activity here at Cigar Coop. It is a combination of the news reports, cigar reviews, and assessment updates we do throughout the week. In addition, each week we will look back at Cigar Coop history. Look for this report every Saturday morning at 8am Eastern Time.
Cigar Industry Report: Edition 493 (7/9/22)
The Headlines
Court Rules FDA's Final Deeming Rule Not to Exempt Premium Cigars was Arbitrary and Capricious
In what could be considered a major win for the cigar industry, Judge Amit P. Mehta of the U.S. District Court of Columbia has ruled the U.S. Food and Drug Administration's decision to not exempt premium cigars from regulation on the Final Deeming Rule was arbitrary and capricious. We have the details here.
Fuente and Padrón Legends to be Unveiled at 2022 PCA Trade Show
We know the long-awaited project between Fuente and Padrón will be unveiled, and know the name will be Legends. Details are still sparse, but you can read about them here.
E.P. Carrillo Allegiance to be Produced at Oliva Cigar
Last week Oliva Cigar announced that E.P. Carrillo would be producing one of its cigars. This week came word that Oliva would now produce a cigar for E.P. Carrillo called the Allegiance. Read more here.
Cigar Coop Ironman Daily Publication Streak Surpasses 10-Year Mark
On July 3, 2012, the decision was made to turn Cigar Coop into a daily publication. Since then we have published original content (no rinse/no repeat/no recycled) each and every day. This past week we reached the 10-year mark of never missing a day. We look back at things in this article.
2022 PCA Trade Show Opens
The 2022 Premium Cigar Association (PCA) Trade Show officially opens today in Las Vegas, Nevada. Convention activities started yesterday. If you want to know who will be there and who is releasing product, be sure to check out The Big Board!
The News
Product News
Other News
Legislative News
Cigar Reviews
Assessments
Agile Cigar Reviews
The Smoking Syndicate
Features and Blog
Feature Story
The Blog
Prime Time Podcasts
Prime Time Show
Prime Time Special Edition
Prime Time Jukebox
Upcoming Schedule
7/21: Prime Time Episode 235: Eddy Guerra, Davidoff
TBA: Prime Time Jukebox Episode 124 TBD
7/25 Prime Time Jukebox Episode 75: TBA
On This Date…
On this date July 9th…
Jul 9, 2012: We posted a press release announcing Emilio Cigars would be distributing Herederos de Robaina.
Jul 9, 2012: We assessed the Flores y Rodriguez Cabinet Seleccion Capa Habano by PDR Cigars
Jul 9, 2013:  We previewed the Villiger Selecto
Jul 9, 2013: We previewed some J. Fuego Origen Natural and Maduro Line Extensions.
Jul 9, 2013: We previewed the Joya de Nicaragua Antano 1970 Big Bull 760
Jul 9, 2013: We previewed the J. Fuego Connoisseur.
Jul 9, 2013: We reported on the La Flor Dominicana Litto Gomez Diez 2013 Vintage.
Jul 9, 2013: We previewed the Viaje Exclusivo Double Edged Sword II.
Jul 9, 2014: We assessed the La Antiguedad by My Father Cigars
Jul 9, 2014: We reported on the launch of the RoMa Craft Tobac Intemperance Cigar Blend Coffee.
Jul 9, 2015: We reported on the  Crux du Connoisseur launch.
Jul 9, 2015: We reported on  Foundation Cigar Company's debut line, El Güegüense
Jul 9, 2015: We reported on the Insidious by Asylum Habano.
Jul 9, 2015: We reported on the collaboration between Pete Johnson and Altadis on the Henry Clay Tattoo.
Jul 9, 2015: We reported on the Asylum 13 Ogre Lancero.
Jul 9, 2015: We reported on the La Palina Red Label.
Jul 9, 2015: We reported on changes to the Asylum 13 Authentic Corojo line.
Jul 9, 2016: We published Cigar Industry Report: Volume 5, Number 33 (7/9/16)
Jul 9, 2017: We reported on the La Palina Number Series.
Jul 9, 2017: We reported on the Pappy Van Winkle Tradition by Drew Estate
Jul 9, 2017: We reported on 2012 by Oscar Line Extensions 
Jul 9, 2018: We reported on Drew Estate taking the Undercrown Dogma national.
Jul 9, 2018: We reported on the H. Upmann Connecticut Grupo de Maestros
Jul 9, 2018: We reported on the Montecristo Grupo De Maestros Private Batch IV
Jul 9, 2018: We reported on the Montecristo Artisan Series Batch III
Jul 9, 2018: We reported on Cavalier Genève taking its distribution In House and skipping the 2018 IPCPR
Jul 9, 2018: We reported on an appeal filed in the Texas Lawsuit transfer
Jul 9, 2019: We reported on the Partagas Limited Reserva Decadas 2019
Jul 9, 2019: We reported on the Camacho BXP Tubos
Jul 9, 2019: We reported on the VegaFina 1998
Jul 9, 2019: We published IPCPR 2019 Spotlight: 7-20-4 Cigars
Jul 9, 2020: We reported on the Alec & Bradley Kintsugi
Jul 9, 2020: We assessed the Protocol John Doe 2.0 by Cubariqueño Cigar Company
Jul 9, 2020: We published The Blog: Summer of '20 "The Big Board" (7/9/20) – Standstill on What Would Have Been Trade Show Eve
Jul 9, 2020: We reported on Casa Cuevas' "Retailer Only Access" Initiative
Jul 9, 2020: We reported on Espinosa 601 La Bomba Warhead VI 
Jul 9, 2020: We published The Blog: Deadline for 2020 Cigar of the Year Countdown Eligibility is Tonight