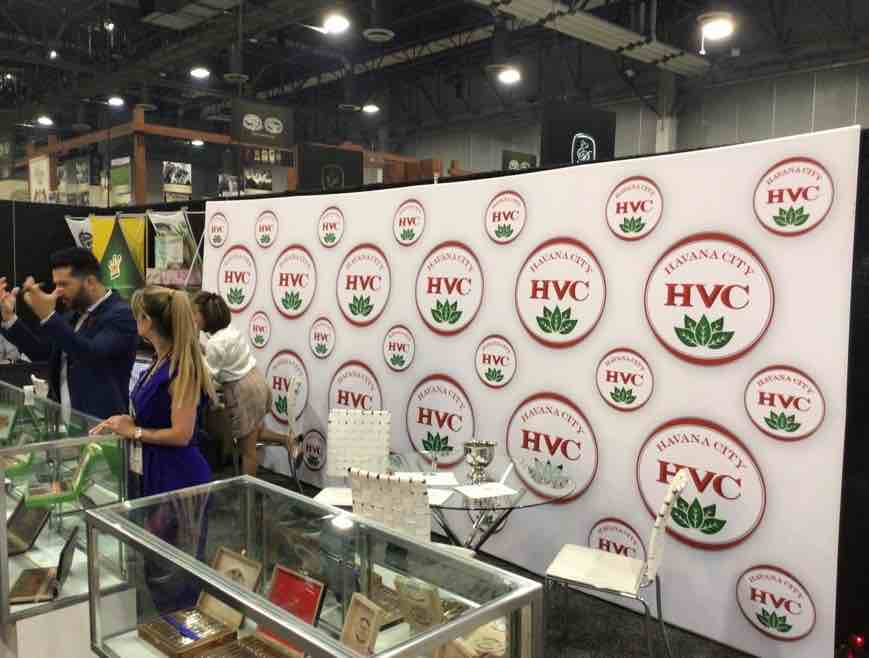 Last year HVC Cigars celebrated ten years in business, but the past year has perhaps been the most important for the company.  In June 2021, the company announced it would be handling its own distribution which includes warehousing ad order fulfillment. Almost a year later in June 2022, the company announced it was opening its own factory – Fabrica de Tabacos HVC S.A. Coming into the 2022 Premium Cigar Association (PCA) Trade Show, HVC Cigars' owner and founder Reinier Lorenzo would have the opportunity to showcase some of his new factory's initial work.
The HVC booth was quite busy and we were unable to get Reinier Lorenzo for an interview while we photographed at the booth; however, I got to sit down with Lorenzo at Bar Luca (the unofficial hub of the PCA Trade Show when in Las Vegas). Lorenzo told me he was quite excited about the things happening with HVC. He also re-emphasized that his relationship with Aganorsa Leaf is strong. He still is using Aganorsa-grown tobacco in his blends, and there is still plenty of HVC production at the Agricola Ganadera Norteña S.A. (Aganorsa) factory in Estelí, Nicaragua.
As for Fabrica de Tabacos HVC S.A., HVC has a new line coming out of there known as HVC Selección No. 1. The No. 1 refers to the fact that it is the first new cigar line to come out of Fabrica de Tabacos HVC S.A. It will be presented in three sizes: Poderosos (54 x 6), Short Robustos (52 x 4 1/2), and Esenciales  (46 x 5 5/8) The cigars will be presented in 20-count old-Cuban-style boxes.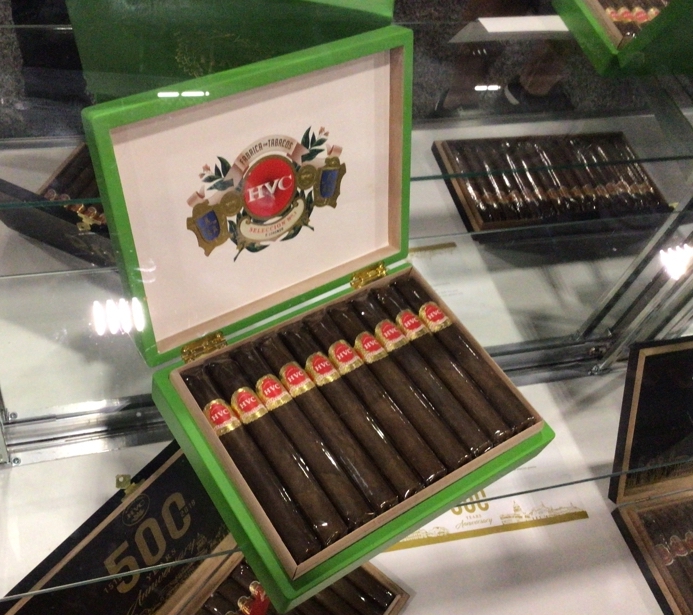 Also being launched is a new size in the HVC 500 Years Anniversary in the form of a massive  6 3/4 x 56 Salomones. Given this is a difficult size to roll, the company says the cigar will be an exclusive offering to retailers that attend the 2022 Premium Cigar Association Trade Show. In the conversation I had with Lorenzo, he indicated he is a very big supporter of the concept of a PCA Exclusive cigar. One interesting thing is the Salomones will be rolled at the HVC factory while the other two sizes will still be made at Aganorsa.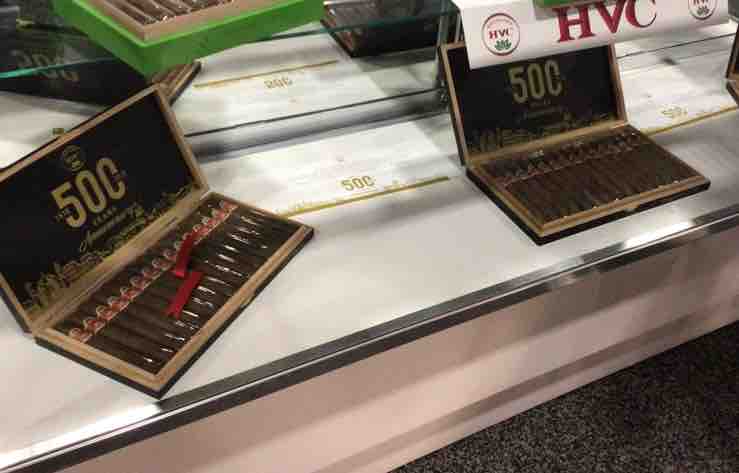 Product Reports
Photo Credits: Erron Nielson for Cigar Coop