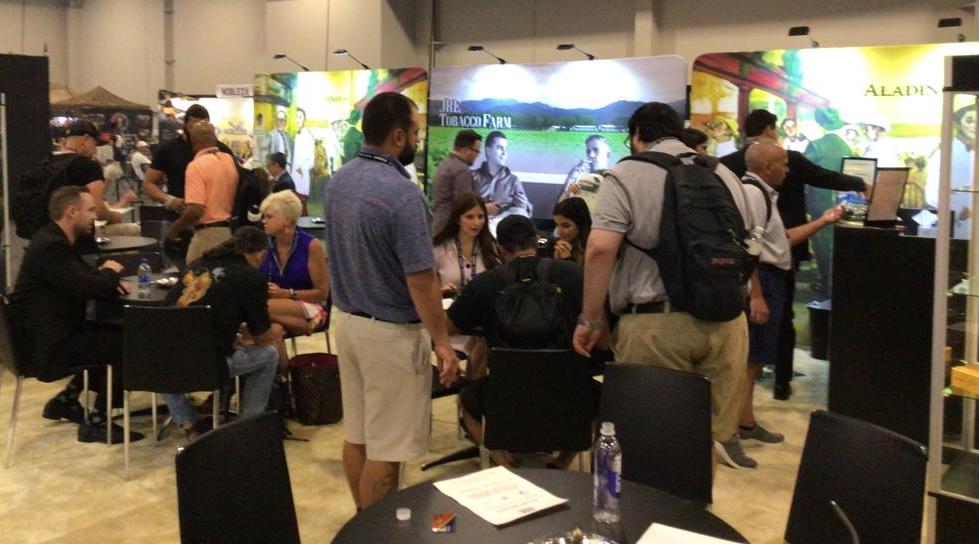 The 2022 Trade Show would be the sixth one for JRE Tobacco as a company.  From day one, JRE Tobacco Co has been a vertically integrated operation, and the company has showcased this as a differentiator. This includes its farming, factory, and distribution activities. These capabilities were again showcased at the 2022 show. This year the company presented a new line and three line extensions.
There is a new line known as Aladino Classic. As JRE Tobacco has done with other launches in the past, the cigar was soft-launched to select retailers who had visited the JRE Tobacco Farm in Honduras. While normally JRE does its soft launches in May, this year things were delayed till June due to issue of having the boxes ready on time (a universal problem in the cigar industry). The Aladino Classic is a 100% Honrduan puro. The cigar gets its name because it uses Habano Criollo '98 as the predominant tobacco, a leaf that is seen in many cigars in the market. This demonstrates the competence of the JRE Tobacco Farm in growing another dominant leaf in addition to growing Corojo.
The company also wanted the cigars to be accessible and have an aggressive price point, so they all come in between $7.00 and $10.60. They are available in four sizes: Corona (44 x 5), Robusto (50 x 5), Toro (50 x 6), and Gordo (60 x 6 1/2). Each is presented in 20-count boxes.
Aladino Cameroon has two line extensions in the form of a 60 x 6 1/2 Gordo and the Queen's Perfecto (46 x 5 1/4). Both sizes manifest the versatility of the company's factory, Fabrica de Puros Aladino at Las Lomas Jamastran.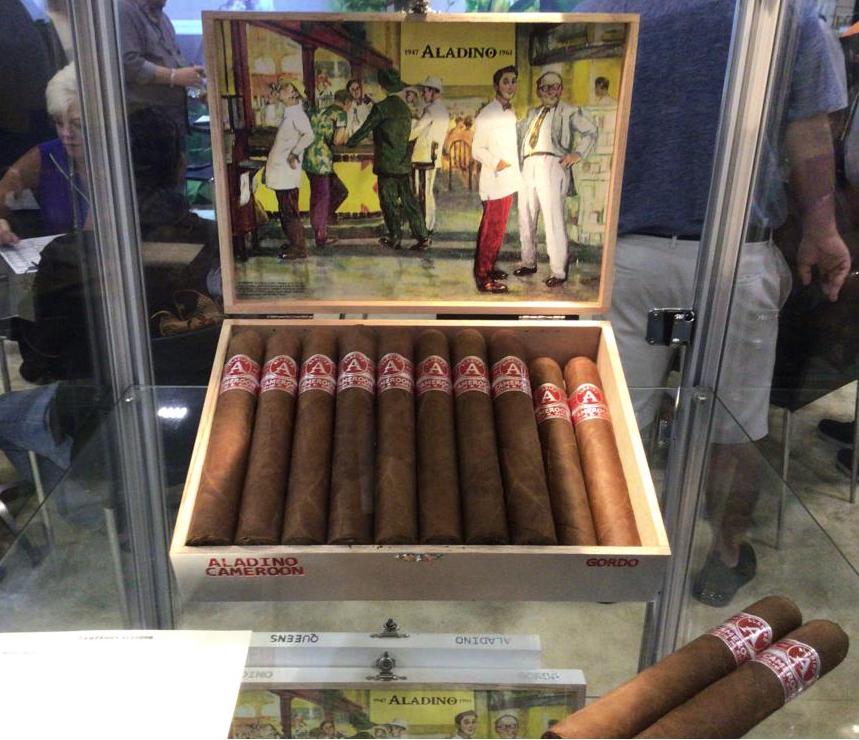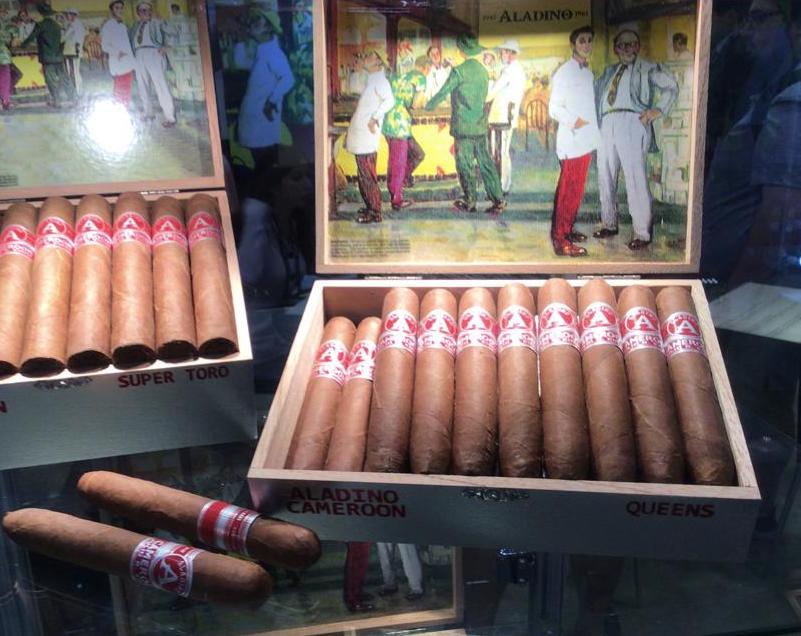 Gordo was a theme this year, as JRE Tobacco also added the 60 x 6 1/2 size to the Aladino Connecticut line.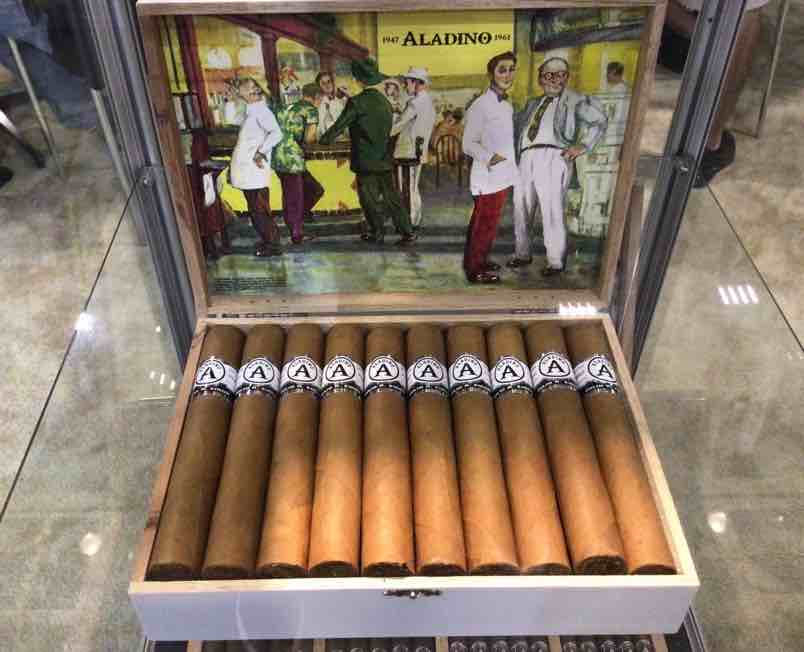 On the distribution side, Vivian M. Eiroa, the daughter of Justo Eiroa, who handles marketing for the company, is now going to be opening up the European market for JRE Tobacco.
Interview with Justo Eiroa and Vivian M. Eiroa, JRE Tobacco
Product Reports
Photo Credits: Erron Nielsen for Cigar Coop except where annotated