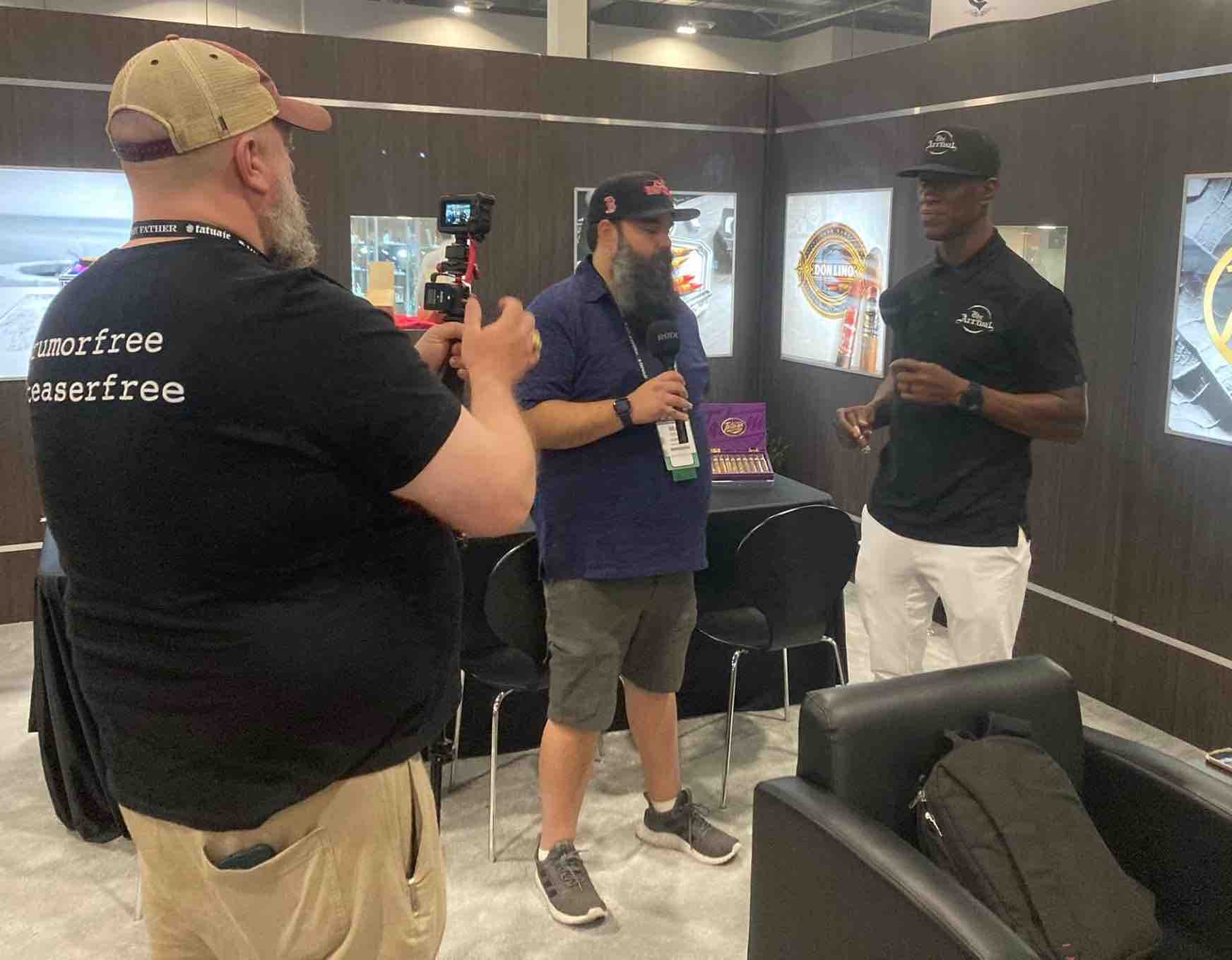 Ken Hamlin is a former NFL star who played Safety for the Seattle Seahawks, Dallas Cowboys, and Baltimore Ravens. In 2007, he earned a trip to the Pro Bowl. Following a successful career, Hamlin started his own cigar brand, known as The Arrival. The cigar is produced by La Aurora Cigars and Hamlin was present at the 2022 Premium Cigar Association (PCA) Trade Show at La Aurora's booth.
Originally Hamlin wanted to call his cigar "El Martello" which is Spanish for "The Hammer." However, Hamlin said "the lawyers said no" and so he went to the name "The Arrival." It's a motto he has used, and the name fits the cigar of making an "impact and impression."
Hamlin is the second former professional athlete to have a cigar made at La Aurora. NBA Hall of Famer Karl Malone produces his cigars at La Aurora.
Interview: Ken Hamlin, Arrival Cigars
Note: Due to age restrictions, you will need to click on "Watch on YouTube" below.
f

f
Photo Credit: Cigar Coop