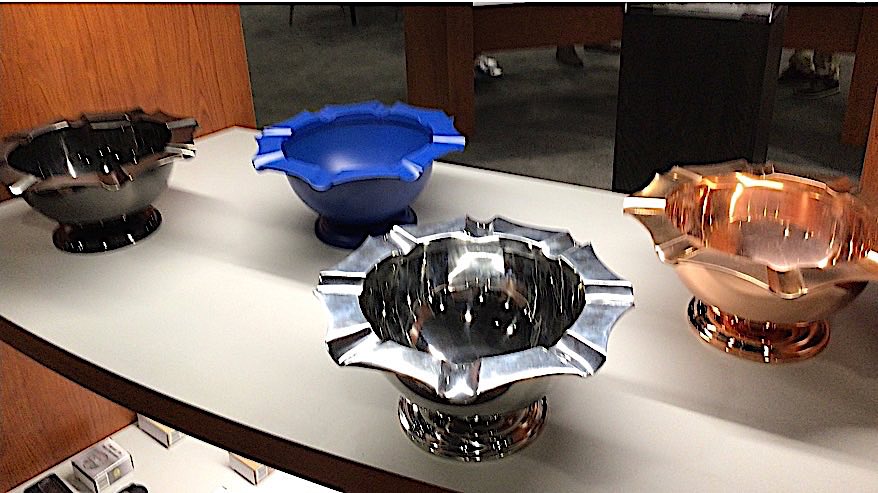 At the 2022 Premium Cigar Association (PCA) Trade Show, Quality Importers Trading Company launched two new lines of ashtrays under its Palío brand known as Tazza and Tazza Alta respectively. Both ashtrays feature eight stirrups to rest cigars in.
The Palío Tazza is metal and finished with a plating or powder coating for durability. It is available in four finishes: polished stainless steel, black nickel plated, copper plated and matte blue. The ashtray's bowl measures 7″ x 4." Pricing is set at between $59.99 – $69.99 SRP.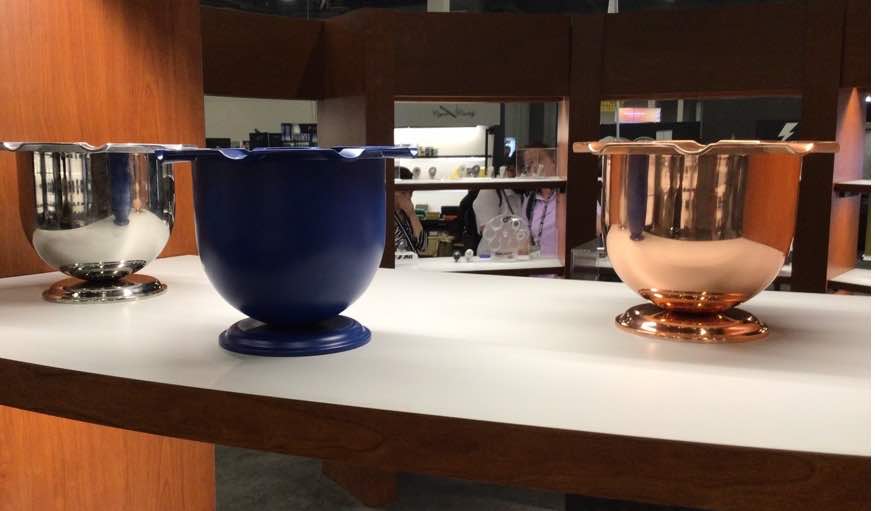 The Palío Tazza Alta provides a deeper bowl measuring 6″ x 6." It also features removable stirrups and can be customized through Quality Importers' in-house customization design facility, The Swag Bunker. The Tazza Alta is available in the same finishes as the Tazza. Pricing is set at between $64.99 – $74.99 SRP.
Both the Palío Tazza and Tazza Alta are currently being shipped.
Photo Credits: Quality Importers Trading Company