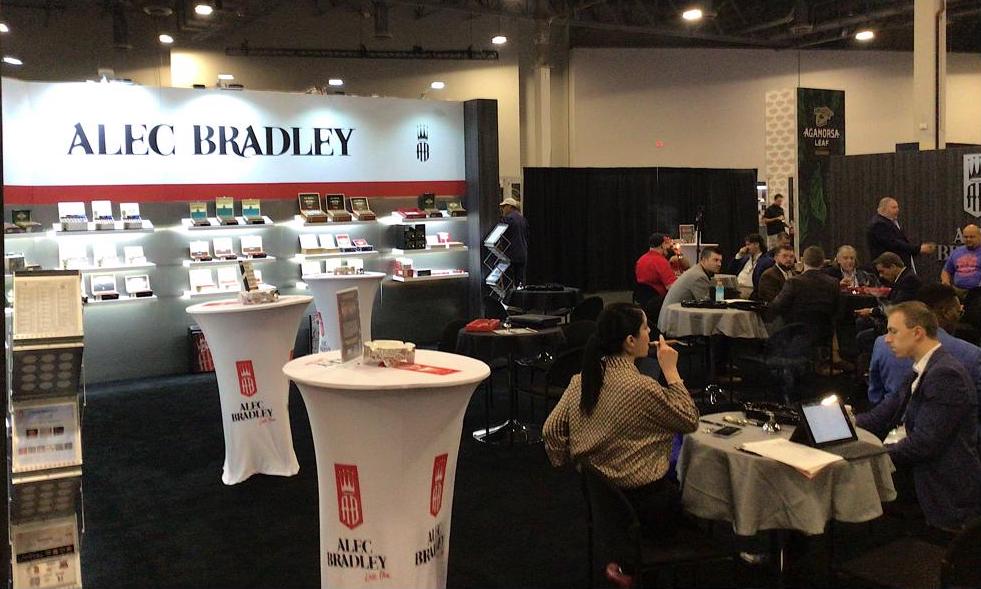 For the Cigar Coop Coalition's Premium Cigar Association (PCA) Trade Show coverage, we like to come up with a theme for our reports. This year's theme for Alec Bradley Cigar Co is "Experimental" as considerable attention was given to its Experimental Series. The Experimental Series is just that – it allows Alec Bradley to experiment and have a sandbox for some innovative projects. Leading the way this year is the Alec Bradley Double Broadleaf. It not only marks a foray into Broadleaf blends for Alec Bradley, but it incorporates Honduran-grown Broadleaf – something we haven't seen much of.  There is a 7 x 70 line extension coming to the first two installments of the Experimental Series, the Project 40 and Project 40 Maduro. Finally going back to the company's roots, Alec Bradley's mystery PCA Exclusive offering was unveiled with the New Mix Classics Sampler.
The Alec Bradley Double Broadleaf was a cigar identified by the Coalition team as one to watch before the Trade Show, and one of the favorites after the Trade Show.  The Double Broadleaf uses Honduran-grown Broadleaf for the wrapper and binder, the blend also features an additional binder leaf from Nicaragua over a core blend of Honduran and Nicaraguan tobaccos. The cigars will come in five sizes: Chunk (4 x 60, SRP $10.50), Robusto (5 x 50, SRP $9.85), Toro (6 x 52, SRP $11.50), Gordo (6 x 60, SRP $12.75), ad Gran Corona (7 x 46, SRP $11.00) – each in 24-count boxes. Production is handled out of Tabacos de Oriente in Honduras. The Alec Bradley Double Broadleaf is expected to ship this summer.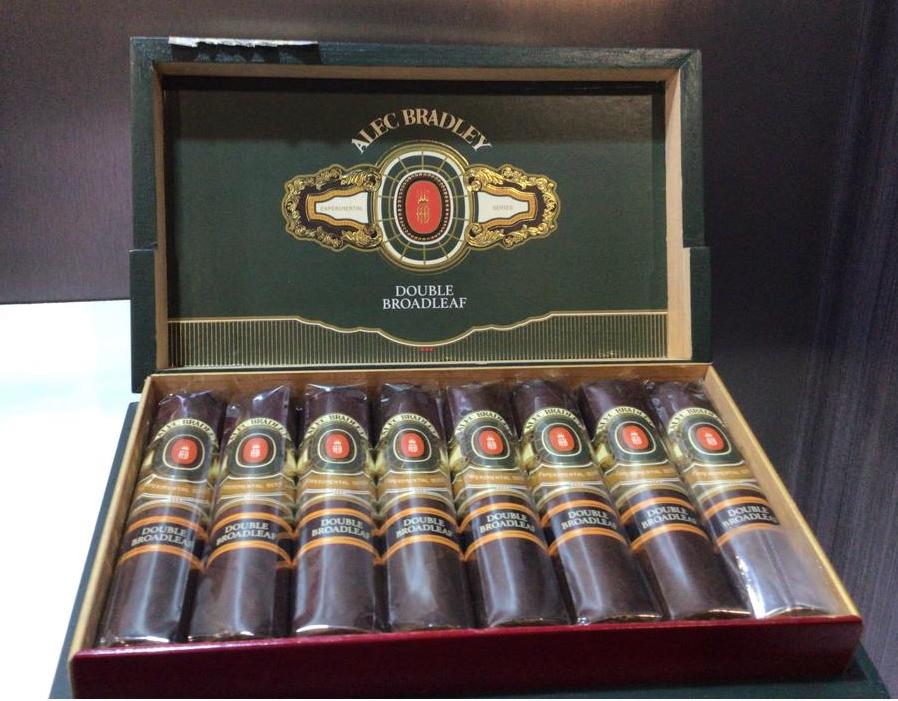 When Project 40 and Project 40 Maduro were released, they were "experimental" for a couple of reasons. First, they would become the first Alec Bradley Cigars to come out of Jesus Fuego's factory in Estelí, Nicaragua. Fuego is known to utilize Brazilian tobacco in his blends and when it came to Project 40 and Project 40, these cigars feature a Brazilian Habano binder – something that hasn't been seen in many Alec Bradley brands. Now the company brings a 7 x 70 line extension known as 07.70. The Project 40 07.70 will retail for $8.85 per cigar while the Project 40 Maduro 07.70 will retail for $9.50 per cigar. Each of the cigars are presented in 24-count boxes. They are expected to ship sometime this summer or early fall.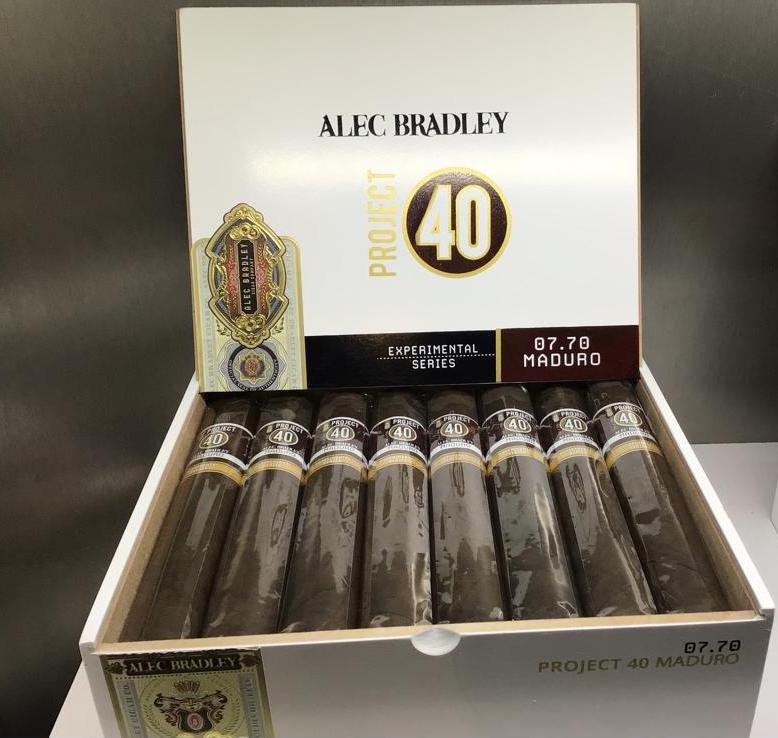 Finally, Alec Bradley kept its PCA Exclusive offering under wraps until the opening of the 2022 PCA Show. When it was unveiled, the New Mix Classics sampler was revealed. It's a blast from the past in that it is a four-count sampler containing cigars from four discontinued blends from the company's past that have been remastered using the original blends. The cigars in the sampler include Sanctum, Maxx Connecticut, Select Cabinet Reserve (SCR), and Vice Press. Each sampler will contain one Toro size of each of the four remastered blends. A total of 1,000 packs were made available to attendees. Pricing is set at $34.95 and it should be shipping around the time this article is published.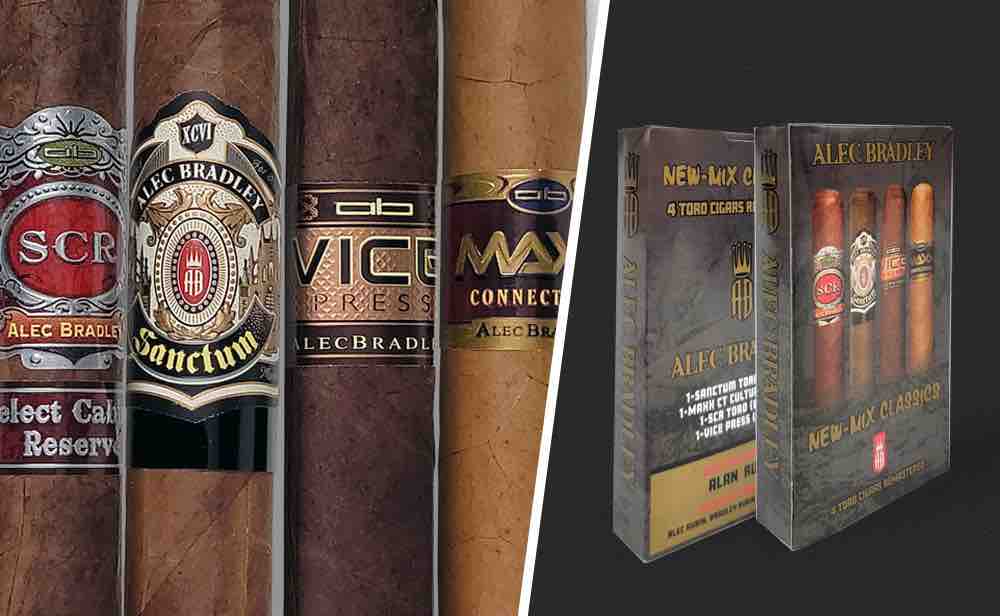 Interview with Bradley Rubin, Alec Bradley Cigar Company
Due to age restrictions, you will need to click on Watch On YouTube to watch this interview.
Product Reports
Photo Credits: Erron Nielsen for Cigar Coop