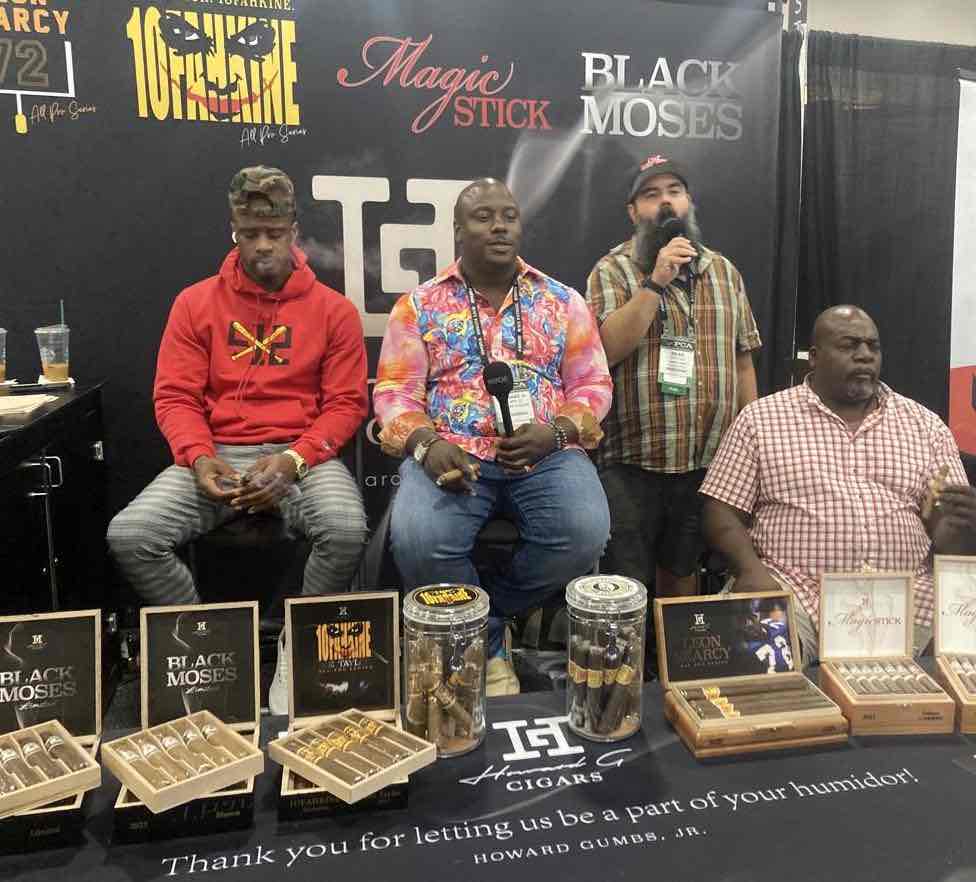 The 2022 Premium Cigar Association (PCA) Trade Show marked the second one for Howard G Cigars. Last year, the company launched and came out with several lines. The company is owned by Howard Gumbs Jr. and already has several brands in the portfolio including Magic Stick, Black Moses, and the All Pro Series. The All Pro Series has Gumbs partnering with two of his friends, Ike Taylor and Leon Searcy who have had stellar NFL careers. This year each of the brands in the portfolio saw something new come to the Trade Show. If there was a theme with this year's offerings by Howard G, it would be adding Connecticut Shade offerings to several of the brands. This year, we found Howard G Cigars to be one of the revelations of the show. The company brings an excellent portfolio of cigars, and some wonderful people behind the brand.
First up, we have the Magic Stick Connecticut. The Magic Stick Connecticut features an Ecuadorian Connecticut Shade wrapper over a Habano binder and all Nicaraguan fillers. The cigar is being released in one size – a 6 x 50 Toro. It will be presented in 21-count boxes.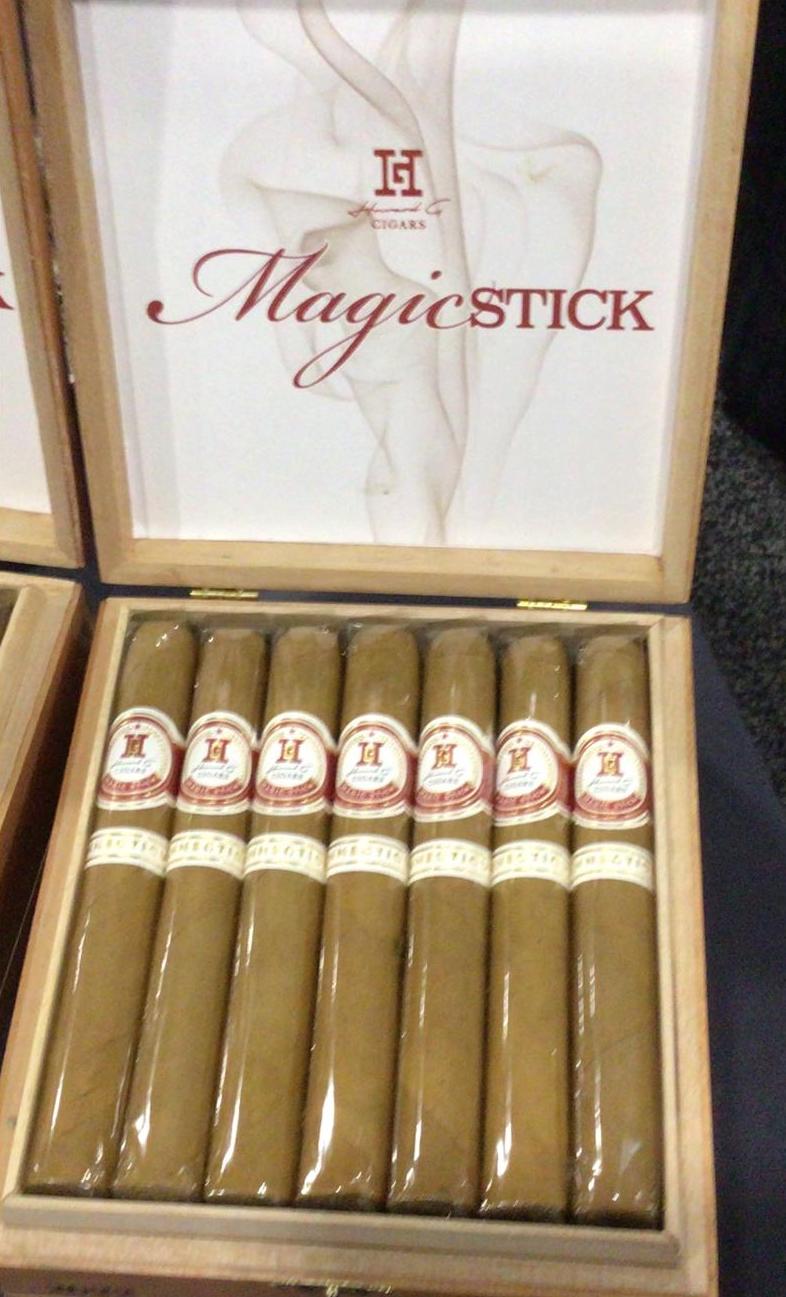 The next Connecticut is going to be a part of the Black Moses line and it's known as the Black Moses Blanco. The Black Moses Blanco is based on the current Black Moses Limited Edition but replaces the Habano wrapper with a Connecticut Shade wrapper. The Blanco comes in the same 6 x 58 figurado format as the Limited Edition.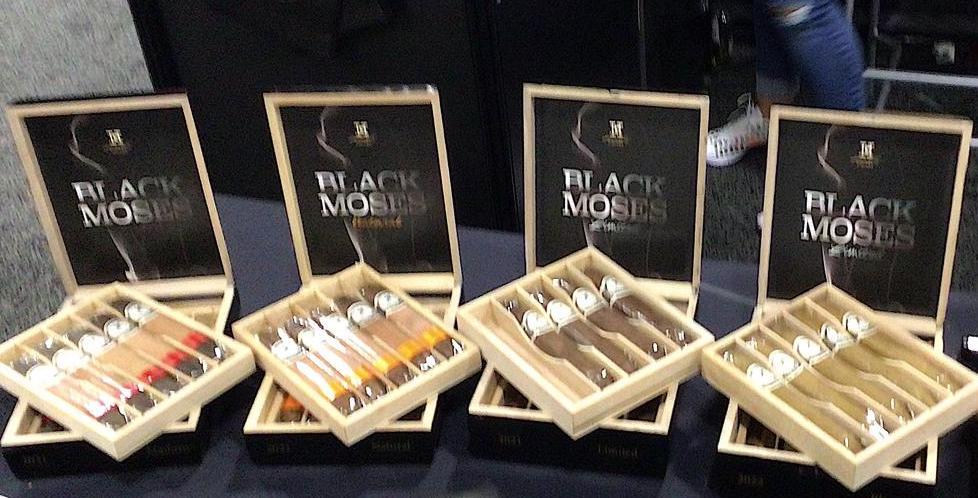 Under the All Pro Series, Ike Taylor's 1OFAHKINE line gets what is being termed the "Breakfast Cigar." Taylor wanted a cigar that he could smoke earlier in the day, so a Connecticut Shade wrapped version of the 10FAHKINE was created and launched at this year's PCA Trade Show. The Breakfast Cigar Torpedo features Nicaraguan tobaccos for the binder and filler. The filler also contains Pennsylvania tobacco. The Breakfast Cigar is being launched in one size -a 6 x 52.
Finally, Leon Searcy's All Pro Series line gets a new extension, but it's not a Connecticut. It's a 5 1/2 x 58 size known as the "Little Searc." It goes alongside the 8 1/2 x 60 size that currently exists in the Leon Searcy line. While the 8 1/2 x 60 is still a favorite of Searcy's, the Little Searc gives a more approachable size for cigar enthusiasts. Little Searc keeps to the same blend as the 8 1/2 x 60 – using a Mexican San Andres wrapper over Nicaraguan binder and fillers. The Little Searc will be packaged in 20-count boxes.
Interview with Howard Gumbs Jr., Ike Taylor, and Leon Searcy of Howard G Cigars
Due to age restrictions, you will need to click on Watch on YouTube to watch this interview.
Product Reports
Photo Credits: Erron Nielsen for Cigar Coop