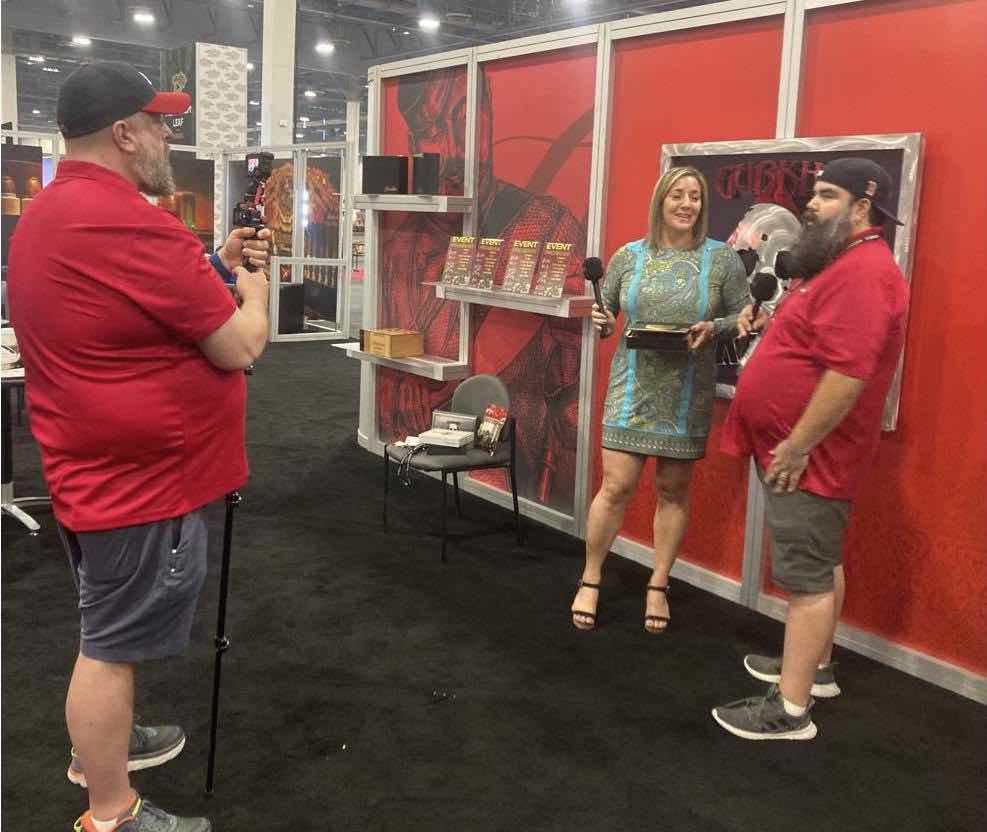 Over the years, Gurkha Cigars has been known for delivering some of the most ornate packaging in the industry. In recent years, Gurkha has been working to showcase themselves as delivering quality and innovative brands to the market. At the same time, Gurkha hasn't totally taken its foot off the pedal in terms of packaging. Gurkha has delivered its products in a few different ways: first tapping into the innovation capabilities of its key manufacturing partners; and second leveraging its heritage brands from the past. For its new 2022 releases, Gurkha would leverage from all of these angles.
Reaching into its past, Gurkha is bringing back a line called Pure Evil. It was a limited production line introduced in 2006. Now Gurkha turns to its longtime partner American Caribbean Cigars to produce this cigar. The predicate blend features a Nicaraguan Habano wrapper over Nicaraguan binder and filler. The cigars are being released in three sizes: Robusto (5 x 52, $7.00 SRP), Toro (6 x 54, $8.00 SRP), and XO (6 x 60, SRP $9.00). Each is presented in 20-count boxes.
The Pure Evil has new packaging. The band boasts a holographic skull punctured with one shot in front of a blood-red foil spade. The box is adorned with the same emblem over a silver foil. This made for some challenges getting a good photo.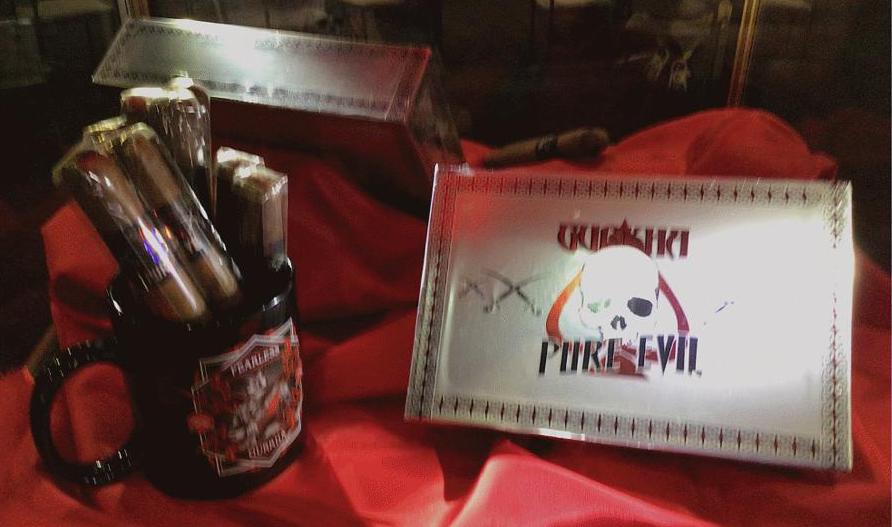 Gurkha is introducing the Gurkha Colección Especial. This will be a limited production cigar. As mentioned, Gurkha has been focusing on delivering innovative blends to market. Colección Especial certainly falls into his category as it highlighted by a hybrid Ecuadorian Connecticut Shade wrapper.  Because this wrapper is limited in availability, it will make the Colección Especial a limited-production cigar. The company will offer the Colección Especial to its Top 150 retailers in 2022. Gurkha says enough wrapper has been secured to add another 200 retailers on board the following year.
The blend also incorporates a Mexican Sumatra binder with Habano and Connecticut Broadleaf fillers. Production comes from the PDR Cigars factory, a factory that has a long relationship with Gurkha. It is being launched in Robusto ($12.95 SRP), Lonsdale ($13.95 SRP), and Toro ($14.95 SRP).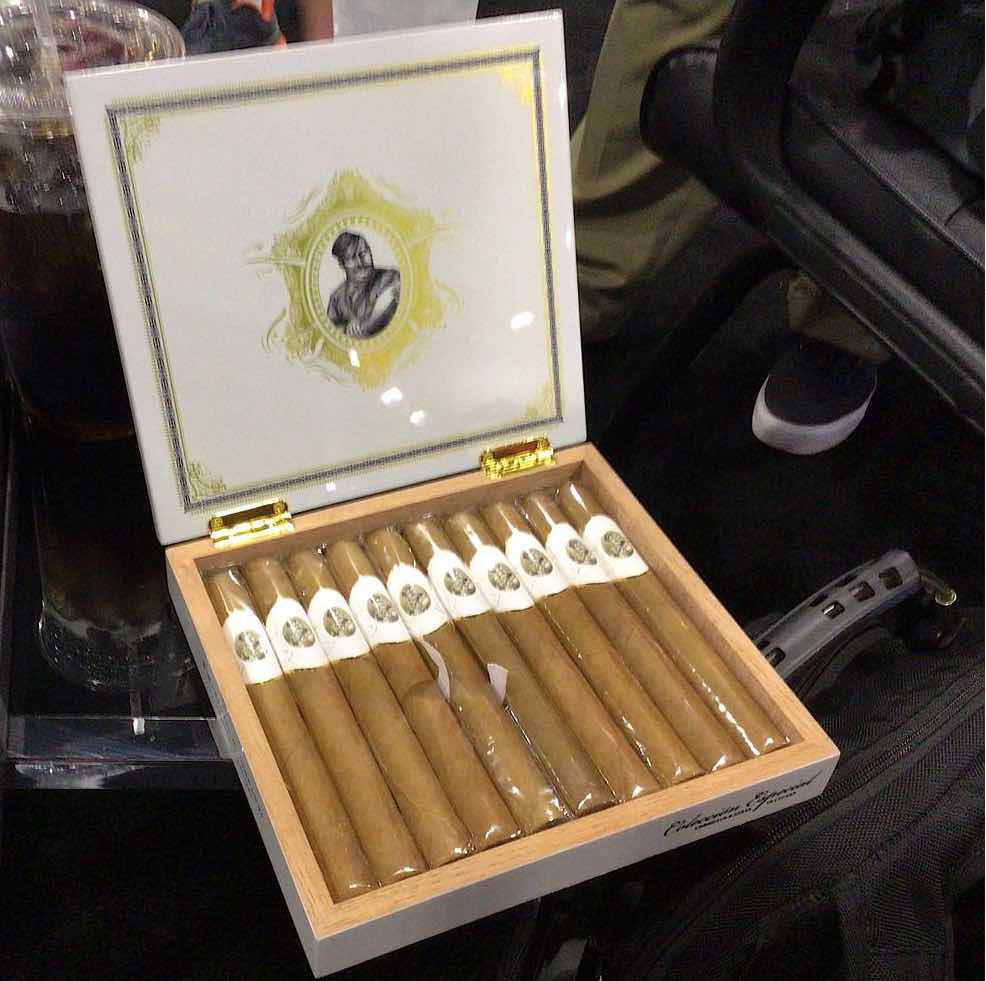 The Gurkha Colección Especial actually had a soft launch for the Tobacconists Association of America (TAA) in a  5 1/4 x 58 Figurado size. It came packaged in eight-count walnut, high-gloss boxes. The Figurado size was exclusive to the TAA.
Last year, Gurkha introduced the Revenant, a two blend line coming from Tabacalera El Artista. This year, Gurkha ntroduced a six-cigar sampler containing three blends from its Gurka Revenant line: Revenant Corojo, Revenant Maduro, and a previously unreleased third blend called Revenant Connecticut. The samplers contain two cigars from each of the three blends. All three blends come in a round 6 x 50 Toro size – marking the first time the Revenant is being released in a format other than box-pressed.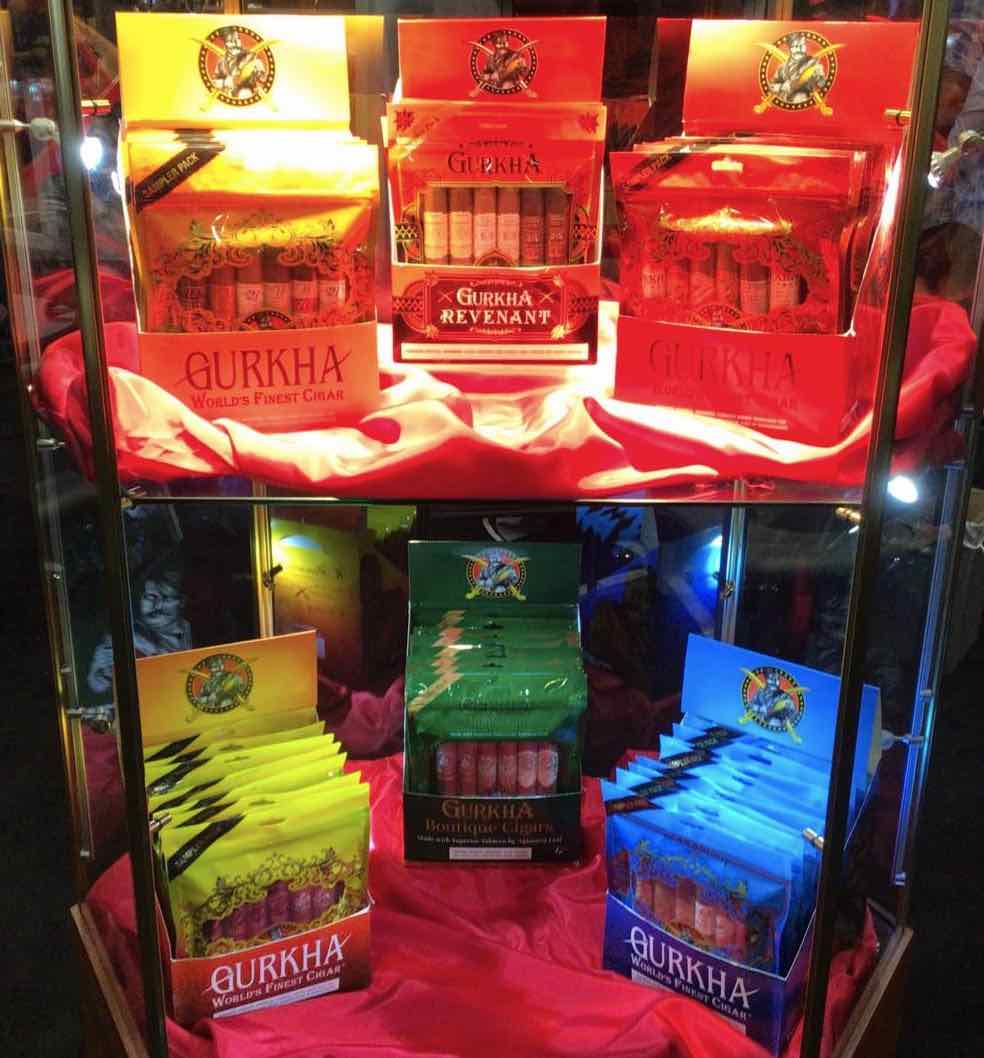 As for Sindicato Cigars, the retailer-owned brand distributed by Gurkha Cigars, there was no new product this year. The company was showcasing the Sindicato Artista, a cigar also being made by Tabacalera El Artista. This cigar was launched at the 2021 PCA Trade Show and was released earlier this year.

Interview with Juan Lopez and Bianca Melone, Gurkha Cigars
Due to age restrictions, you will need to click on Watch on YouTube to watch this video.
Product Reports
Photo Credits: Erron Nielsen for Cigar Coop, except where noted