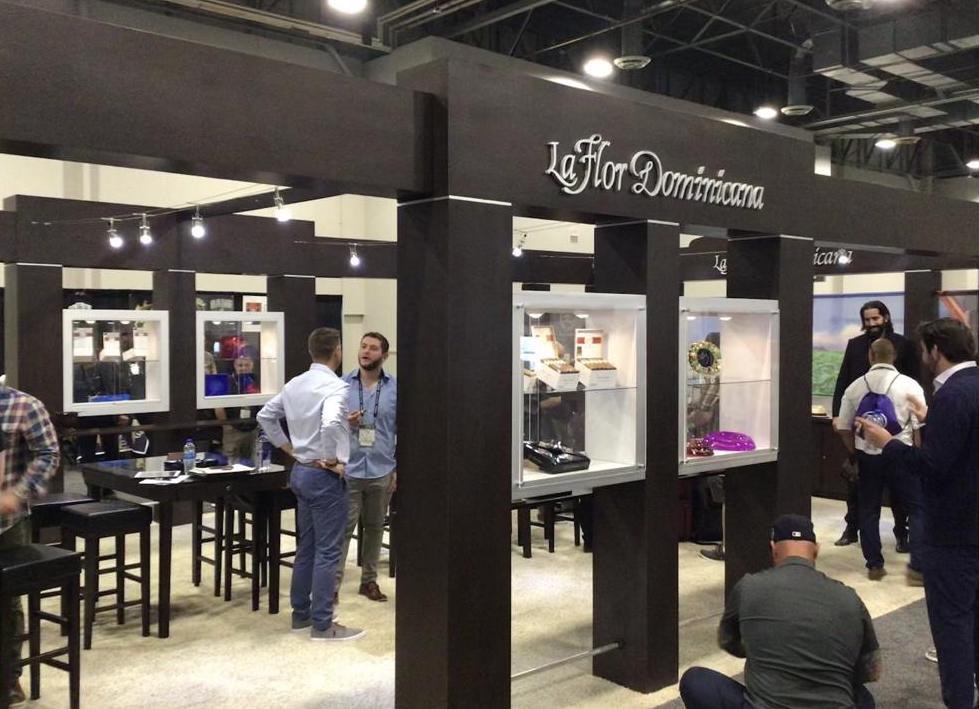 In 2022, La Flor Dominicana made a return to the Premium Cigar Association (PCA) Trade Show after skipping the 2021 show. There was a lot of excitement around La Flor Dominicana's return and you can see it in the faces of owner Litto Gomez, his family, his staff, and his customers. This year was a lot about the next generation as Litto's sons, Antonio "Tony" Gomez and Litto Gomez Jr. would bring the La Flor Dominicana Andalusian Bull Golden Bull and La Flor Dominicana Solis projects respectively. We had a chance to have some significant time with Litto Gomez, and we could clearly see his pride in the work his sons brought to the table as well as his excitement of being back at the Trade Show.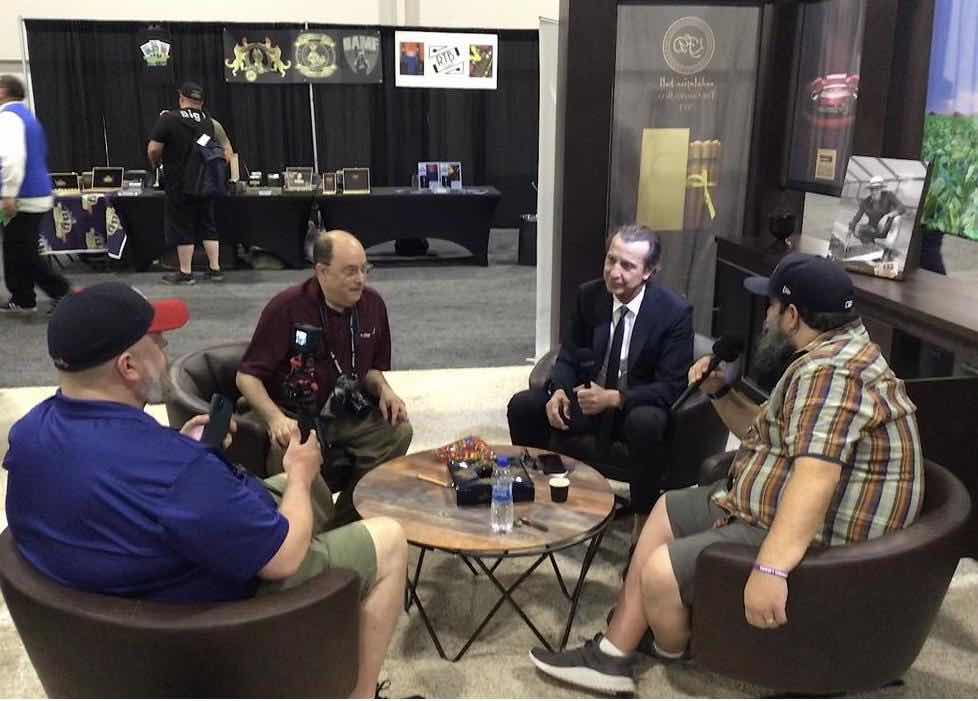 The La Flor Dominicana Solis is a project that was spearheaded by Litto Gomez Jr. Solis is derived from the Latin word "sol" meaning sun. The project was conceived slowly over the last few years during Litto Jr's break from college when he spent time with his father and brother at Tabacalera La Flor in Tamboril. consists of a sun grown Habano wrapper, Sumatra binder, and Dominican tobaccos from La Flor Dominicana's La Canela farm. The cigar is a 50 x 6 1/12 Toro Extra. Packaging-wise, it features the signature circular-shaped boxes seen on the La Flor Dominicana La Nox.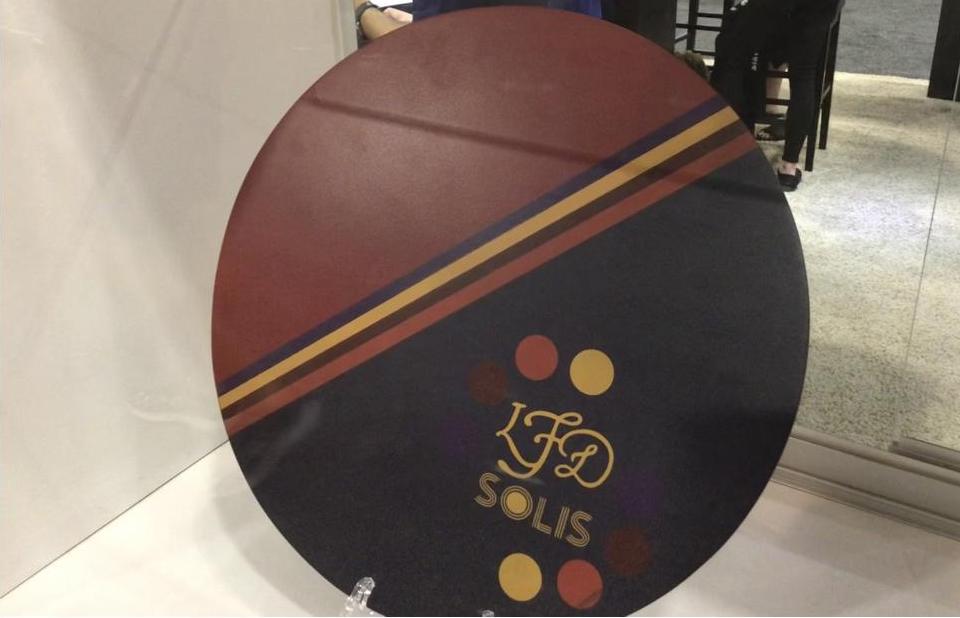 It will be available in 20-count boxes with pricing set at $13.20 MSRP. La Flor Dominicana has described this as an ongoing limited production.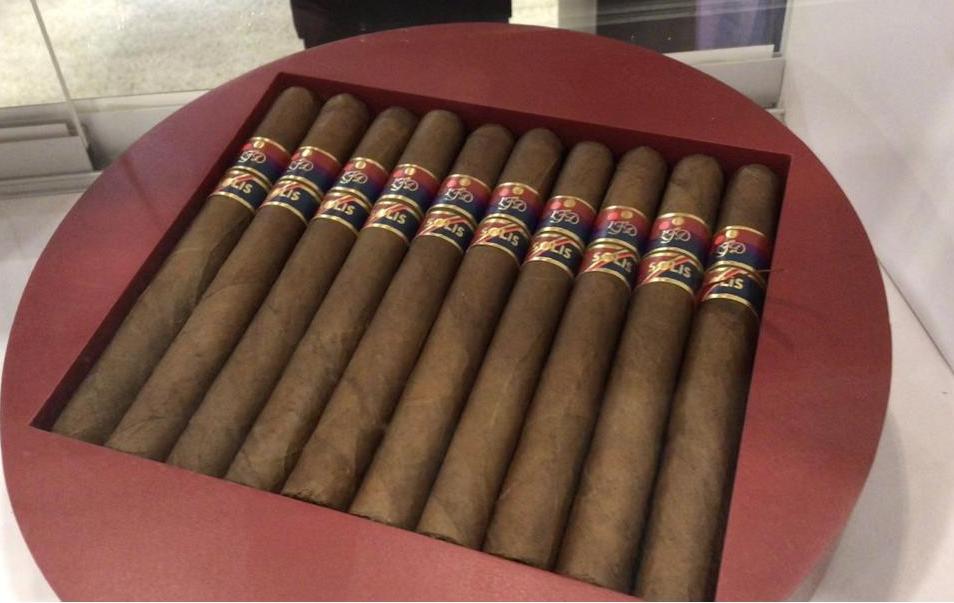 The La Flor Dominicana Andalusian Bull Golden Bull is an innovative project spearheaded by Tony Gomez. The Golden Bull is a 6 1/2 x 42 size of its highly acclaimed Andalusian Bull. Not only will this cigar be a limited offering, but it will also require acquiring a Golden Bull NFT (non-fungible token) to do so. Acquiring the Golden Bull NFT will give you the right to purchase the Golden Bull size of the Andalusian Bull. Seven Golden Bull NFTs will be auctioned through a Canadian company known as UREEQA. The seven people who acquire the Golden Bull NFT will receive a special Gold Bullion Humidor containing 50 Golden Bulls. They will then have the right to buy up to 70 Golden Bull Cigars per month, which will be packaged in 14-count boxes.
Earlier this year, La Flor Dominicana launched its Ashtronomy Ashtray series. The ashtrays come in various colors where a liquid mica mixture is used to create the ashtray. In this case, the Ashtronomy Series was taken to another level where M&Ms candy was put into the mica mixture.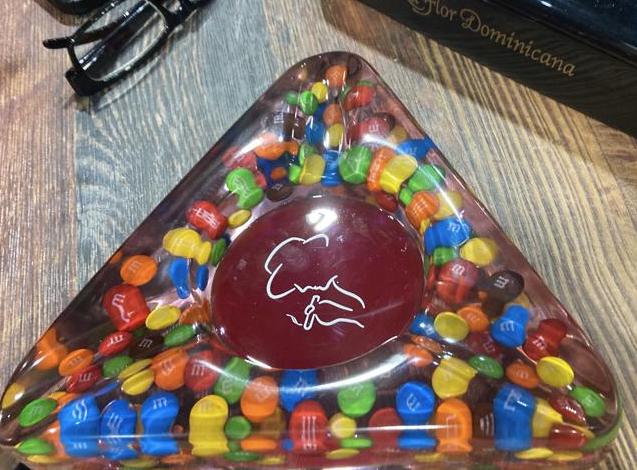 Interview with Litto Gomez, La Flor Dominicana
Due to age restrictions, you will need to click on Watch on YouTube to watch this interview.
Product Reports
Photo Credits: Erron Nielsen for Cigar Coop, except where noted