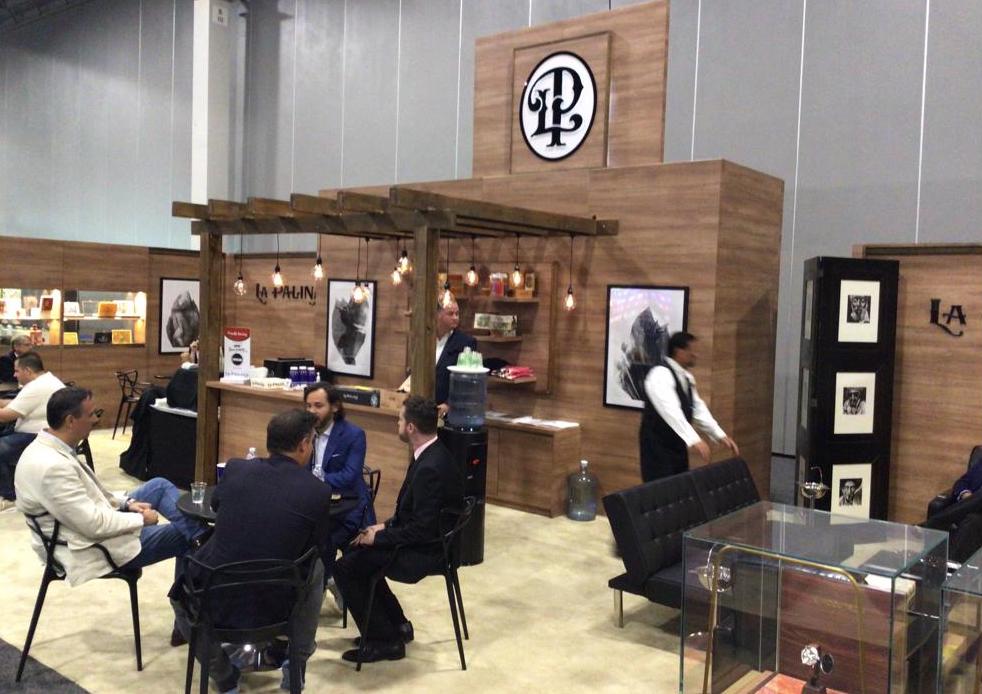 It's been 13 years since Bill Paley resurrected the brand created by his grandfather Samuel Paley, La Palina. Over the years Paley has teamed up with some of the best factories in the world in many different countries to produce his products. While La Palina's history is often associated with the brands of his grandfather, Bill Paley is now carving his own place in history with his brand.  This year, while there wasn't a new brand, there were some exciting projects that returned – and other exciting projects that were tweaked.
One of La Palina's most acclaimed cigars is making a return, the La Palina Goldie Laguito No. 2. The Goldie series is an annual limited edition series introduced by La Palina ten years ago. The Goldie line was created as a tribute to Goldie Drell Paley, the wife of Sam Paley. Over the past ten years, the blend has been released in many different sizes.  The first release was the La Palina Goldie Laguito No. 2, a 6 x 38 petite lancero.  The Laguito No. 2 went on to capture the 2012 Cigar of the Year on Cigar Coop. Now for the first time, the Goldie Laguito No. 2 is back and it's being dubbed La Palina Goldie Laguito No. 2 Series 2. A total of 1,000 ten-count boxes of the La Palina Goldie Laguito No. 2 Series 2 are being produced. Production for the Laguito No. 2 Series 2 as with all La Palina Goldies comes from El Titan de Bronze in Miami, Florida.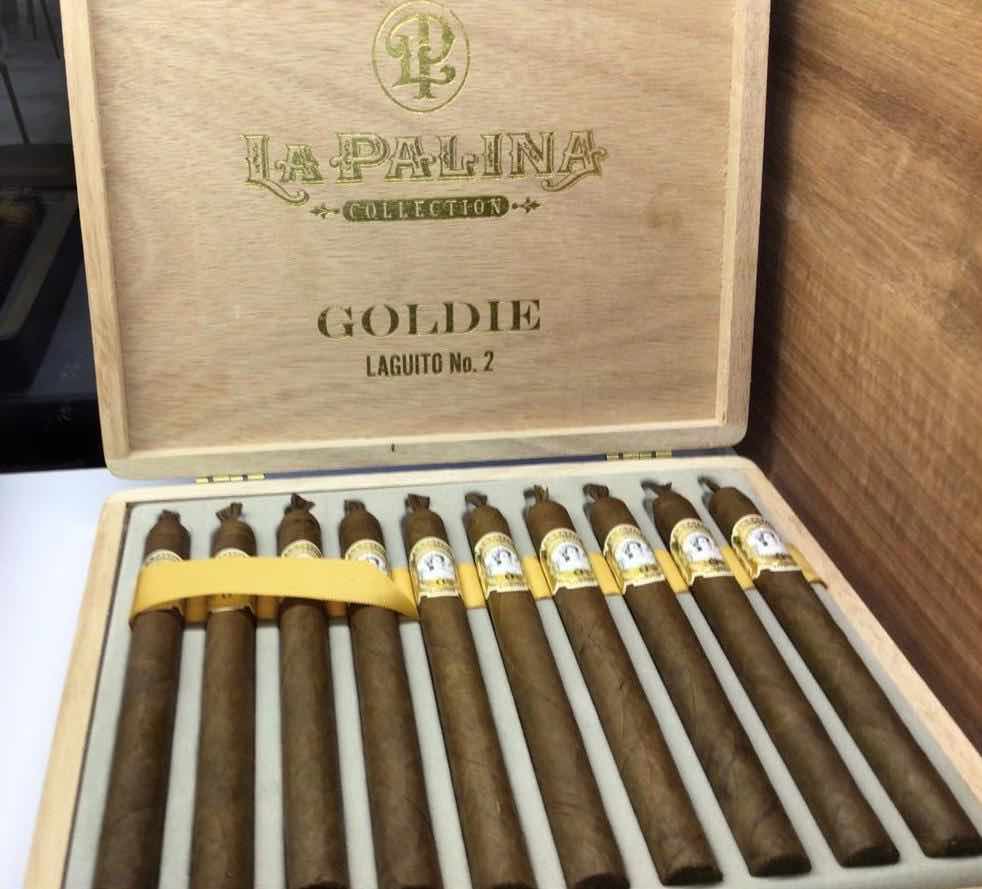 Last year, La Palina introduced a 6 1/2 x 48 Prominente size of the Goldie as an exclusive to retailers attending the 2021 PCA Trade Show. This year, this cigar is returning as an exclusive to PCA attendees of the 2022 Trade Show. It's being dubbed La Palina Goldie Prominente Series 2 and it is also produced at El Titan de Bronze. A total of 500 ten-count boxes were allocated for the Trade Show.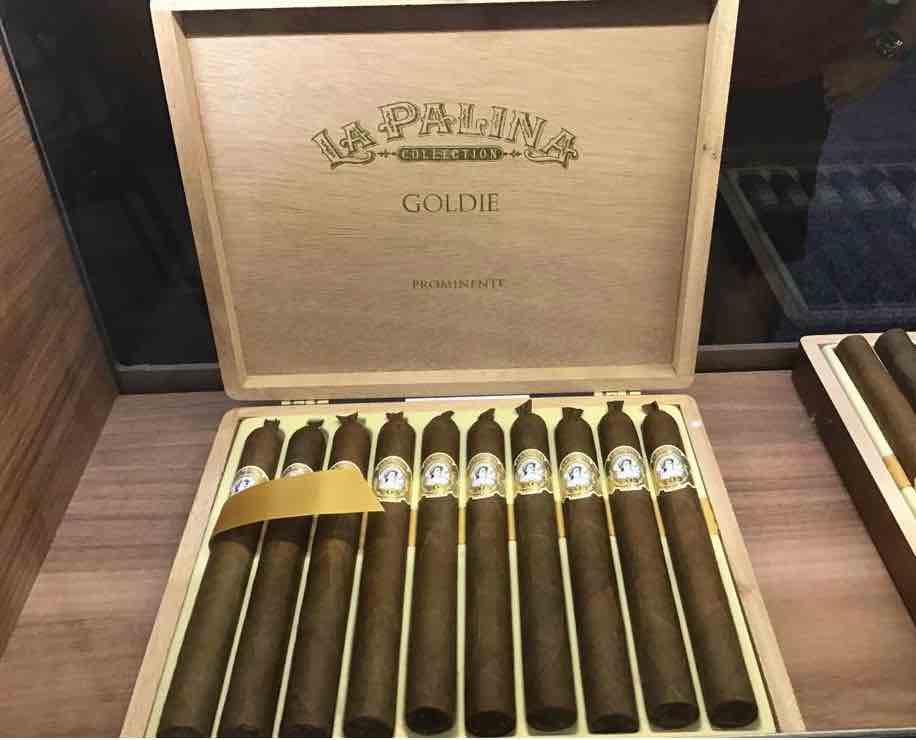 Last year, La Palina once again embraced its rich history and released the La Palina 125 Años. This was to commemorate the 125th anniversary of when Samuel Paley founded La Palina back in 1896. The cigar was packaged in a limited set of turn-of-the-century collectible glass jars. This year, La Palina announced the return of the 125 Años, but this time in ten-count boxes and as an ongoing production. The blend and size for the La Palina 125 Años remain the same. It's a Nicaraguan puro that comes in a 6 1/2 x 52 Toro Extra size. Production comes from Oliva Cigars' Tabolisa factory in Estelí, Nicaragua.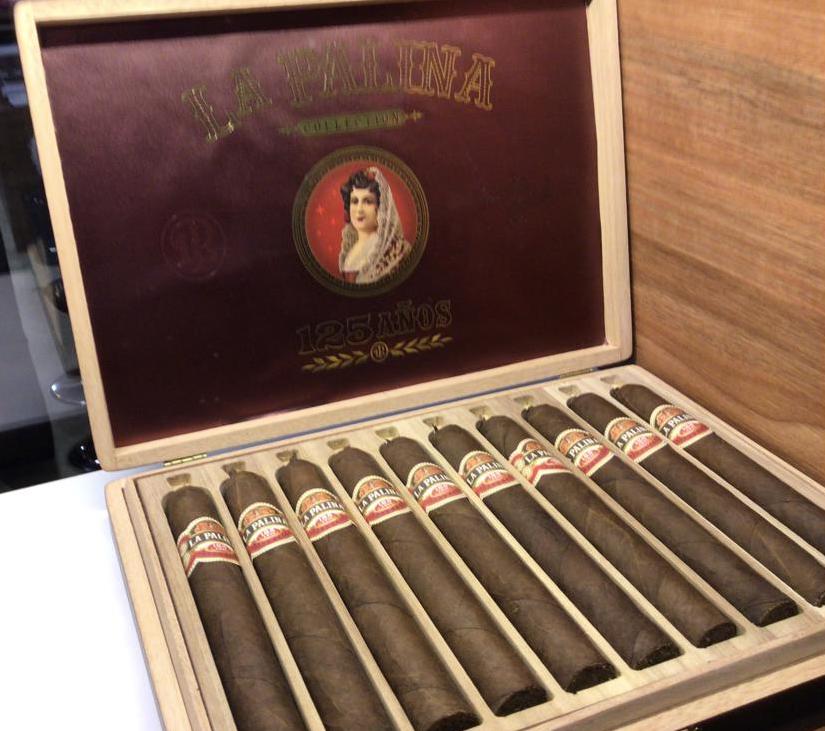 La Palina Nicaragua is getting revamped with a new look, new factory, and updated blends. La Palina Nicaragua is still being offered in two blends – Oscuro and Connecticut. Both blends are Nicaragua puros with the Connecticut featuring a Nicaraguan-grown Connecticut Seed wrapper. Both blends come in three sizes: Robusto, Toro, and Gordo – each presented in 20-count boxes. In addition, both cigars have received a new band design as well as a new box design. The new factory has not been disclosed.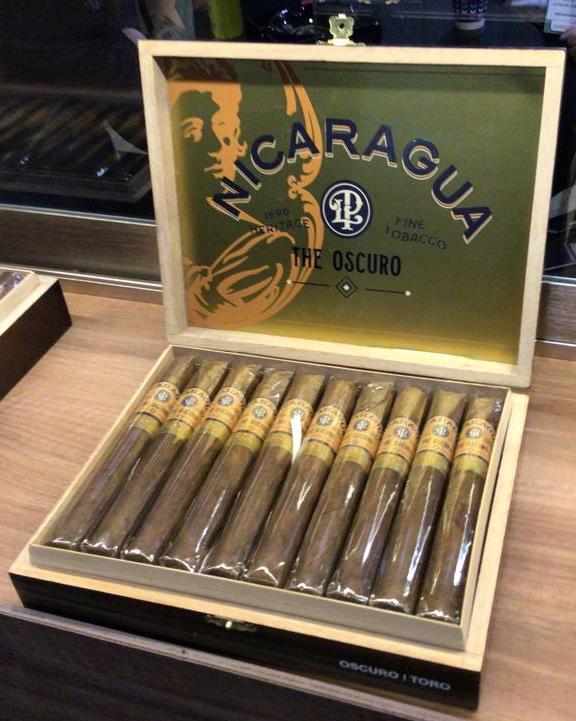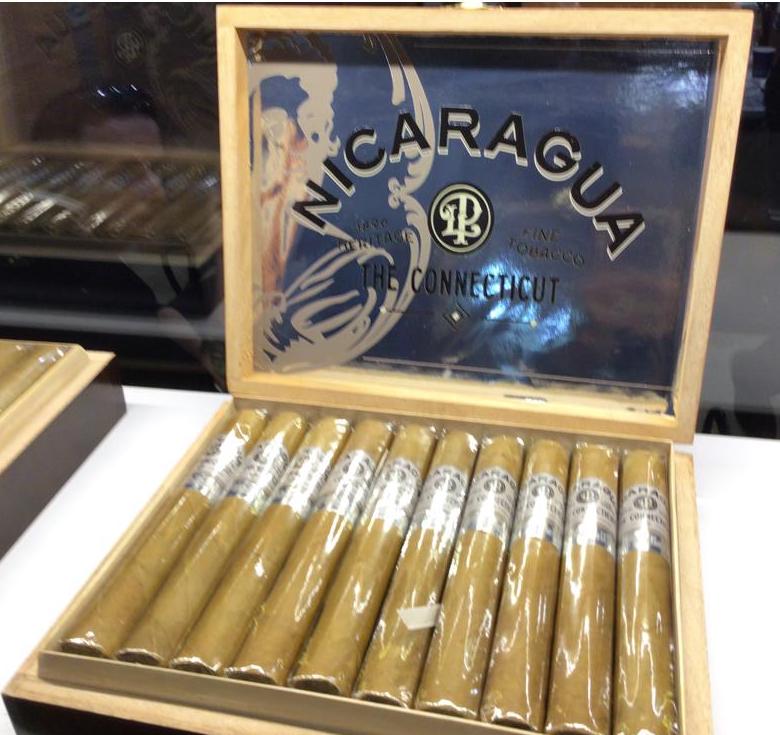 Finally, the La Palina White Label, a cigar that was introduced in 2021 as a cigar for the Tobacconist Association of America (TAA) Exclusive Series is now going into regular production. The White Label features a Honduran-grown Connecticut seed wrapper over a Mexican San Andrés binder, and fillers from Nicaragua including Nicaraguan-grown Piloto Cubano. Production comes from the Scandinavian Tobacco Group's HATSA factory in Honduras. Originally offered as a Toro for the TAA, the Toro returns and there is now also a Gordo and Robusto offering.  The pattern of releasing a cigar for the TAA and then bringing it back in an expanded line for regular production is one that La Palina has done for several years.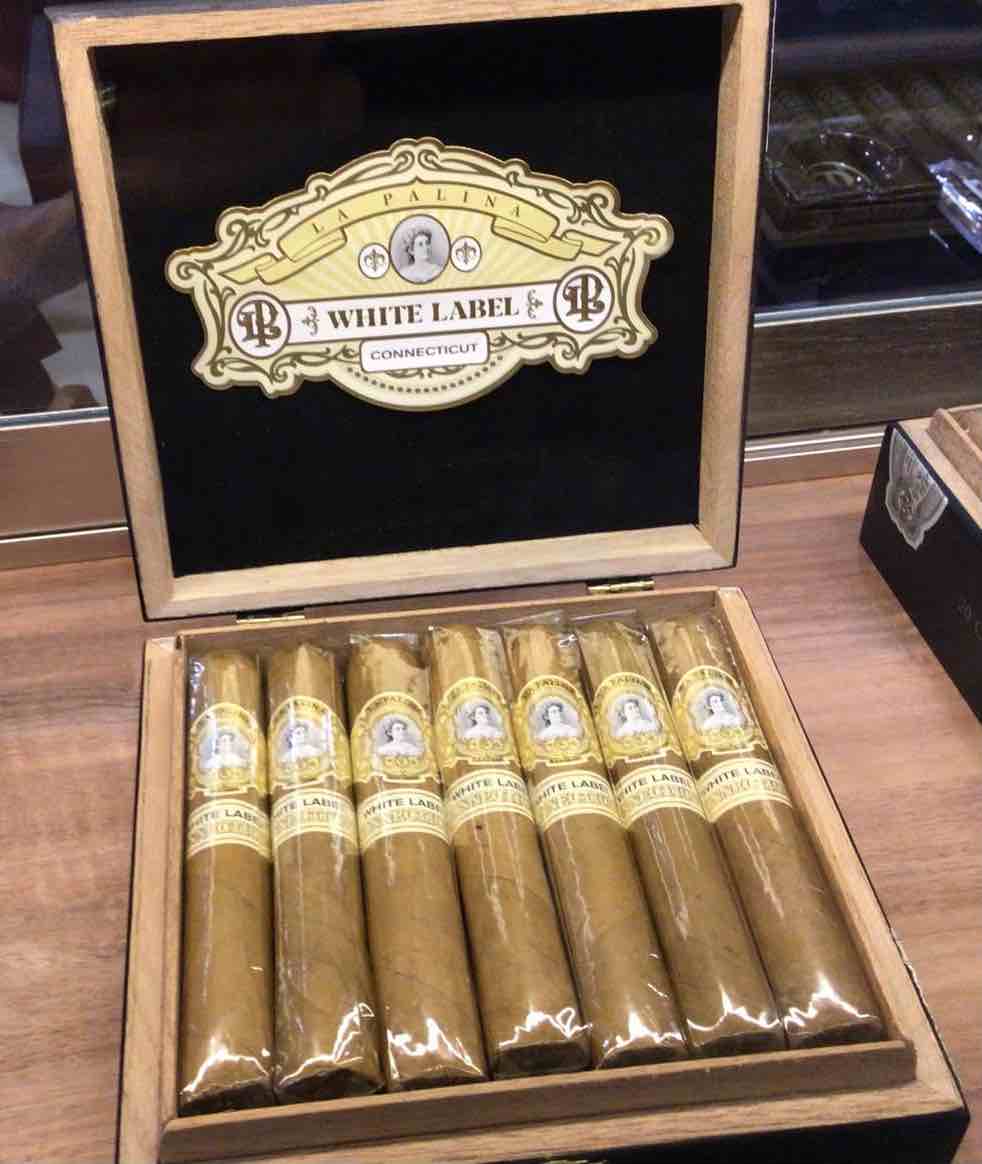 Interview with Bill Paley, La Palina Cigars
Due to age restrictions, you will need to click on Watch on YouTube to watch this interview.
Product Reports
Photo Credits: Erron Nielsen for Cigar Coop