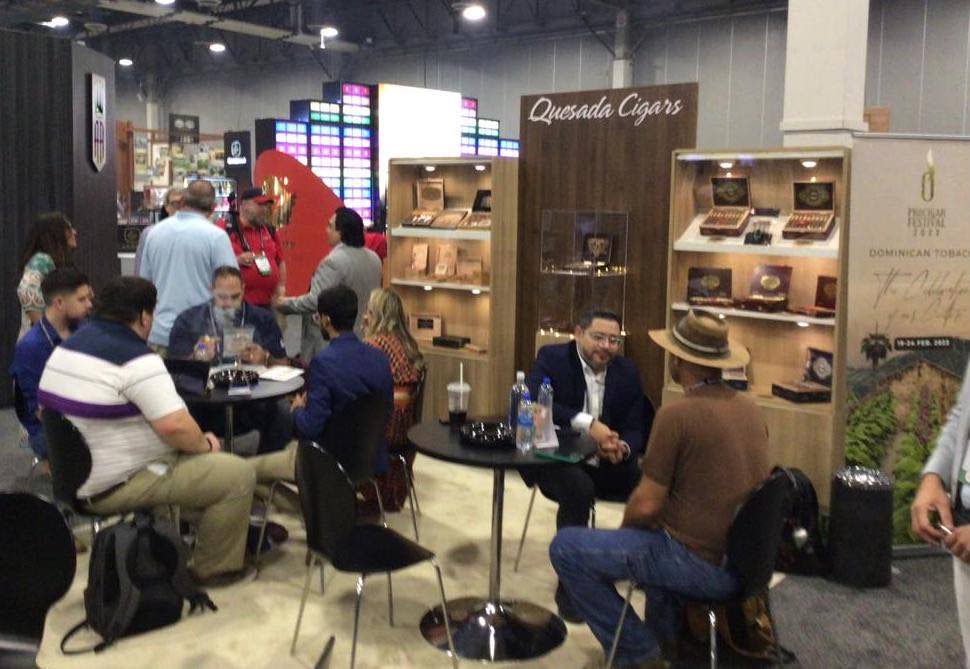 There was certainly a lot of energy and excitement at the Quesada booth at the 2022 Premium Cigar Association (PCA) Trade Show. Not only was Quesada Cigars' President Manuel "Manolo" Quesada in attendance, but there were several new and intriguing releases. The Quesadas announced a new addition to the Casa Magna family, the continuing tradition of Oktoberfest, and that Manolo himself has a limited edition cigar to celebrate his 75th birthday. All of these things resulted in a very busy booth for Quesada Cigars throughout the entire four days of the Trade Show.
For the second year in a row, Casa Magna gets a new regular production line and for the second year in a row, it comes from the Quesada factory in the Dominican Republic. While last year Quesada went with the bold Liga F, this time they went milder with the Casa Magna Connecticut. It's the first Connecticut Shade cigar done under the  Casa Magna brand. The Casa Magna Connecticut features an Ecuadorian Connecticut Shade wrapper over Nicaraguan binder and filler. It will be available in three sizes: Robusto, Toro, and Toro Gordo. Each will be presented in 20-count boxes. The Casa Magna Connecticut was a cigar identified by the Coalition team as one to watch before the Trade Show, and one of the favorites after the Trade Show.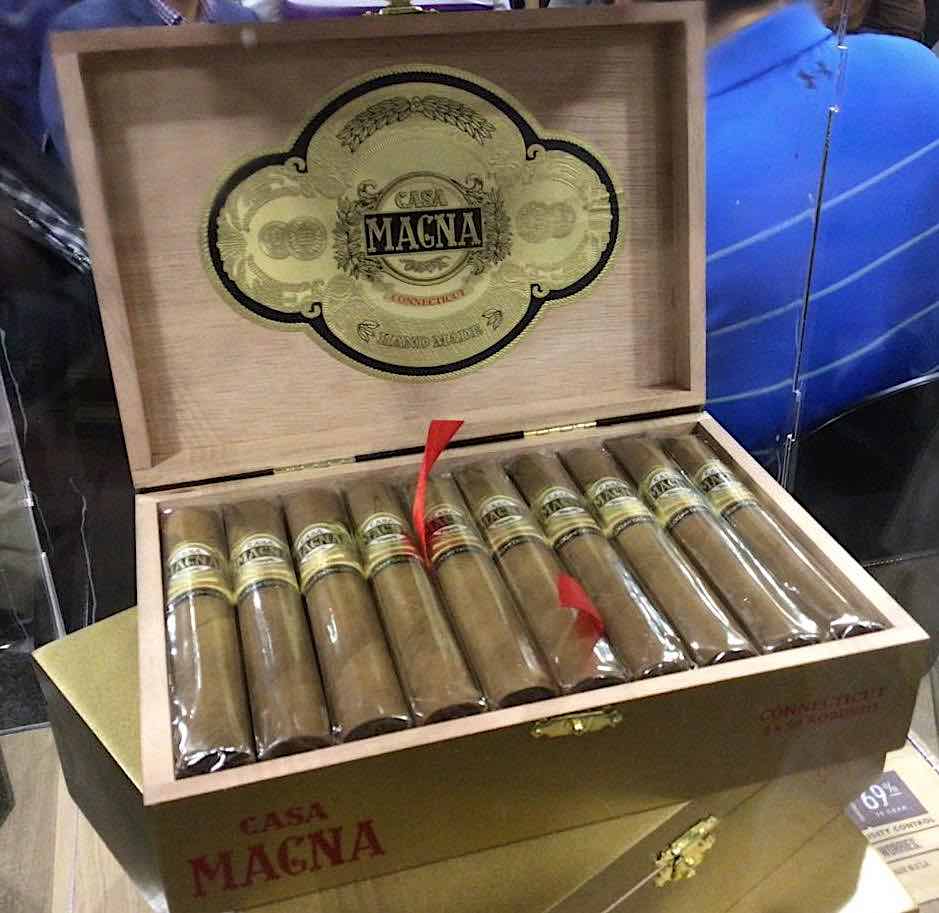 The Quesada Oktoberfest returns in 2022. This is an annual release that was originally designed to be paired with a malt beverage. Over the years, Oktoberfest has been introduced in various blends, sizes, and packaging configurations. The blend for the Quesada Oktoberfest 2022 features a San Andres Mexican wrapper over Dominican binder and filler. While it has a similar tobacco profile to 2021's Oktoberfest 10th Anniversary, Manuel Quesada says the 2022 blend has more intensity. It's being released in three sizes that have been popular throughout the ten years of the Oktoberfest Series: Bavarian (5 1/2 x 52), Das Boot (6 x 52), and Uber (6 x 65). A total of 800 ten-count boxes of each size will be made available.
Finally, there is the Manolo Quesada 75th Anniversary. Manolo created the cigar to celebrate his 75th birthday. The cigar features an Ecuadorian Corojo wrapper over a Nicaraguan binder and a combination of Nicaraguan and Dominican fillers. The cigar comes in one of Manolo's favorite sizes – a 6 3/4 x 48. The Manolo Quesada 75th Anniversary is presented in boxes of ten. Pricing is set at $15.00 MSRP. The cigars will come in 1,200 numbered boxes. It's not the first time Manolo has created a birthday cigar for himself. In 2017, he created the Manuel Quesada 70 for his 70th birthday. Manolo says the 75th birthday cigar is also a more intensive cigar experience.
Interview with Manuel "Manolo" Quesada, President Quesada Cigars
Due to age restrictions, you will need to click on Watch on YouTube to watch this interview.
Product Reports
Photo Credits: Erron Nielsen for Cigar Coop