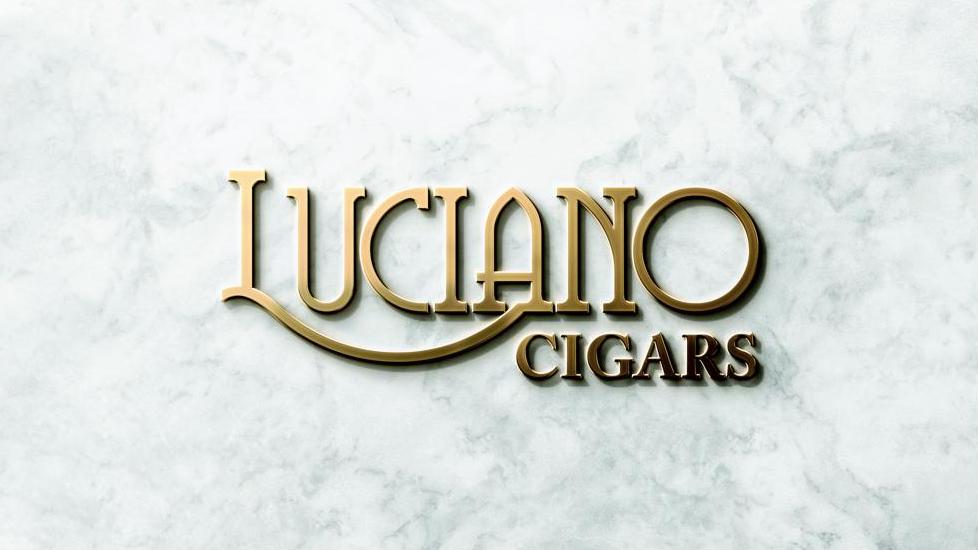 Following the announcement that the agreement for Crowned Heads handling its distribution has come to an end, Ace Prime has announced it will be handling its own distribution and has a new name, Luciano Cigars.  Luciano is the name of Ace Prime co-owner Luciano Meirelles and currently is a brand in the existing Ace Prime portfolio.
In addition, company's factory entity: D'Hatuey Tabacos S.A. (known as Tabacalera Pichardo), will be rebranded as Luciano Cigar Factory.  Additionally, the holding company of Luciano Cigars will continue to hold all trademarks and importation rights to all existing products.
A press release listed former NBA player and Brooklyn Nets Assistant Coach Tiago Splitter as a partner in Ace Prime as a co-founder of Luciano Cigars with Meirelles. The press release makes no mention of Eradio Pichardo, who was listed in a partner with Ace Prime as well as the Tabacalera Pichardo factory. A report by Halfwheel indicated that Pichardo would be spending more time on the "agricultural side of the operation."
It is unclear if the current Crowned Heads brands that were produced at Tabacalera Pichardo will continue to be produced at the newly rebranded Luciano Cigar Factory. While Luciano Cigars says the move to its own distribution is the next step to building full vertical operation, both Ace Prime and Crowned Heads have each made claims that they terminated the distribution agreement with the other party.
The change in distribution takes place November 1st. Luciano Cigars says all existing orders will be fulfilled through Crowned Heads until November 1st. From that point, the newly rebranded Luciano Cigars will distribute the current offerings in the Ace Prime portfolio as well as new projects for the future.
"What's in a name? When I was developing the Maria Lucia Cigar – a cigar dedicated to the memory of my mother, I was drawn to the idea of legacy. My heart is not for glory but I'm passionate to share the pleasure and beauty I experience when smoking a perfect cigar. Our goal is to build a brand that outlives us – something that's meaningful and impactful for generations to come, "commented Luciano Meirelles.
"Luciano Cigars is truly a farm-to-your-lips cigar brand. We believe in this company, in the values and traditions we wish to hold on to while making some of the best cigars in the world. It's an honor to be able to touch every part of the process, and with Luciano as the frontman, I couldn't be more ecstatic," added Tiago Splitter.
In the press release announcing Luciano Cigars, several industry leaders spoke of the next steps being taken by Luciano Cigars:
"Luciano is building a company of growers, producers and artisans with a highly creative approach. The Luciano Cigars transformation is something to keep your eye on and I wish him mad success!" – Jonathan Drew
"Luciano has made a huge contribution to this industry, with his ideas, creativity and innovation for the future of cigars. I told him once to take care of our future, and now I can only await with anticipation for what's to come from Luciano Cigars" – Carlito Fuente – Fuente Cigars
"Before one can be judged on his success, one must be judged on his values and principles.  Luciano is a special soul, one that has his heart in the right place and sees into the horizon.  It is a certainty that with these values, principles and energy, he will pave the way for many generations to come." Jeremiah Meerapfel, Meerapfel Cigar
"I commend Luciano for taking this great step. It would be an honor and privilege to eventually connect our two tobacco families. I look forward to blending beautiful cigars together with one of my dearest friends." – Rick Rodriguez, Former CAO blender – West Tampa Tobacco Company
"Luciano is among those in the vanguard of our industry carrying this torch to consumers, retailers, fellow brand owners, manufacturers and growers.  We need more like him, and I'm excited to see how he and the broader industry benefit from his move into this next level with Luciano Cigars." Skip Martin, RoMa Craft Tobac
Updated 9/19/22: After several hours, a response for the press release was finally sent to Cigar Coop and other media members. We have updated the story accordingly