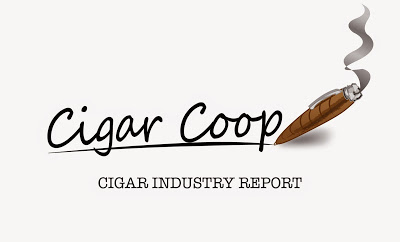 The Cigar Industry Report is a one-stop place to catch up on the activity here at Cigar Coop. It is a combination of the news reports, cigar reviews, and assessment updates we do throughout the week. In addition, each week we will look back at Cigar Coop history. Look for this report every Saturday morning at 8am Eastern Time.
Cigar Industry Report: Edition 527 (3/4/23)
The Headlines
STG Acquires Alec Bradley Cigar Company
Scandinavian Tobacco Group (STG) finalized its acquisition Alec Bradley Cigar Company. We also reported on the initial plans to integrate Alec Bradley into STG.
Procigar Festival 2023
This week we continued coverage of Procigar's 2023 Festival from Santiago, Dominican Republic. Here are our reports to date;
The News
Product Reports
Other News
Cigar Reviews
Assessments
Agile Cigar Reviews
The Smoking Syndicate
Features and Blog
Feature Story
See Procigar coverage above
The Blog
Prime Time Podcasts
Prime Time Show
Prime Time Special Edition
Prime Time Jukebox
Upcoming Schedule
3/9 Prime Time Episode 259: Rob Dietrich
3/14 Prime Time Special Edition 137: TBA
TBA  Prime Time Jukebox Episode 91: TBD
On This Date…
On this date March 4th
Mar 4, 2011: We assessed theViaje WLP (White Label Project – St. Patrick's Day) Candela.
Mar 4, 2011: We assessed the El Primer Mundo Liga Miami.
Mar 4, 2012: We assessed the Viaje Platino Reserva VPR No. 6.
Mar 4, 2013: We assessed the East India Trading Company Red Witch.
Mar 4, 2013: We previewed the CAO La Traviata Mochado.
Mar 4, 2013: We re-posted a press release on the Recluse Draconian.
Mar 4, 2014: We reported on the Federal Cigar 93rd Anniversary Release from Oliva (Cigar Preview)
Mar 4, 2014: We assessed the Davidoff Golden Band Awards 2013
Mar 4, 2014: We reported on the Avo Limited Edition 2014 – Avo 88 (Cigar Preview)
Mar 4, 2015: We assessed the Cohiba Nicaragua N50 En Crystale.
Mar 4, 2015: We reported on the expansion of the Roberto P. Duran Cigars Sales Force
Mar 4, 2015: We reported on the release of Pi by United Cigar.
Mar 4, 2015: We reported on the launch of the RoMa Craft Tobac El Catador de los Gran Robustos.
Mar 4, 2015: We reported of the opening of the AJ Fernandez Lounge at The Perfect Smoke in Salisbury, North Carolina
Mar 4, 2016: We reported on the La Flor Dominicana TAA 48 release.
Mar 4, 2016: We reported on the Nat Sherman Panamericana continuing as TAA Exclusive with the addition of three New Sizes.
Mar 4, 2016: We reported on the list of retailers for the MoyaRuiz Pickle Juice.
Mar 4, 2017: We published Cigar Industry Report: Volume 6, Number 15 (3/4/17)
Mar 4, 2018: We assessed the Gran Habano S.T.K. Black Dahlia by George Rico Robusto
Mar 4, 2018: We reported on the Cuesta-Rey Cigar Bar not returning to Tropicana Field in 2018
Mar 4, 2019: We assessed the Encore by E.P. Carrillo Majestic
Mar 4, 2019: We reported on the JSK Crna Nok Salomon being released for Ristefari Event
Mar 4, 2020: We published Prime Time Episode 127: Reinier Lorenzo, HVC Cigars
Mar 4, 2020: We did an Agile Cigar Review on the Encore by E.P. Carrillo Valientes
Mar 4, 2020: We reported on the Emilio La Musa
Mar 4, 2020: We published Partagás Legado Edición Limitada 2020
Mar 4, 2021: We reported on the Macanudo Inspirado White Two New Sizes
Mar 4, 2021: We reported on  Vintage Cigar Distributors Announces Five Line Extensions to 7-20-4 Portfolio
Mar 4, 2021: We reported on the Sands Expo and Convention Center Sold as Part of $6.25B Deal
Mar 4, 2021: We assessed the El Rey Del Mundo Oscuro Robusto
Mar 4, 2022: We published The Smoking Syndicate – Black Works Studio Intergalactic Robusto
Mar 4, 2022: We reported on the Maya Selva Cigars' Cumpay Lancero