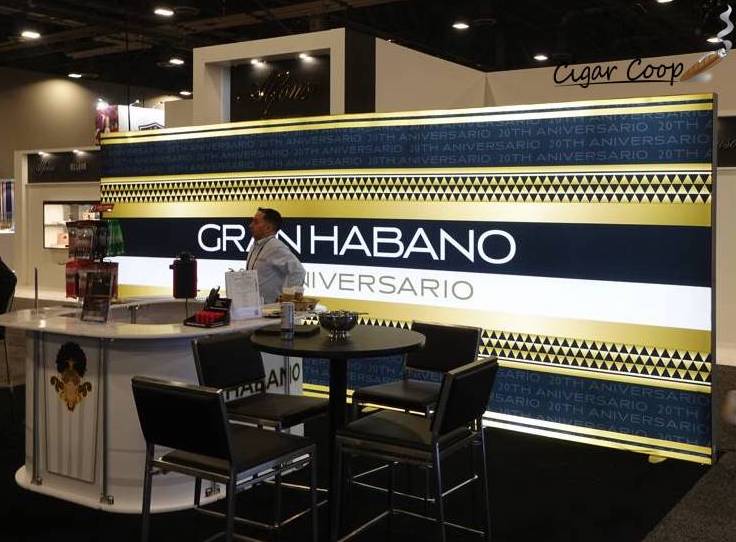 Last year, Gran Habano Cigars released its long-awaited 20th Aniversario to celebrate the company's 20th anniversary. One year later, owner George Rico has shown no signs of slowing down as there were several projects the company has on tap over the next year.
First up is the El Enemigo by George Rico. This is a project that had a soft launch in April, but got a wider release at this year's PCA. This was a significant release for Rico because this was the first project he did in the Dominican Republic. Produced at the Davidoff factory, the cigar features both an Ecuadorian Habano wrapper and binder over fillers from the Dominican Republic, Nicaragua, and Colombia. El Enemigo comes in three sizes: El Insulto (5 x 52, $14.00), El Duelo (6 x 54, $15.00), and El Triunfo (6 x 60). The cigars are exclusive to the participating 20th Aniversario ultra-premium account holders, which number 200 retailers nationwide. One thousand 20-count boxes of each size were made available for the first year and will be in limited production subsequently.
When we talked with Rico, he didn't mention a more value-priced offering being showcased as the G.A.R. American Standard. This is a Nicaraguan puro produced at Gran Habano's G.R. Tabacaleras Unidas, S.A. in Honduras. It will be available in five sizes: Robusto (5 x 50, SRP $5.50/cigar), Gran Robusto (6 x 54, SRP $6.00/cigar), Imperial (6 x 60, SRP $6.40/cigar), Czar (6 x 66, SRP $6.80/cigar), and Grandiose (7 x 70, SRP $7.00/cigar). Each is presented in 50-count boxes. The G.A.R. American Standard is slated to ship in September.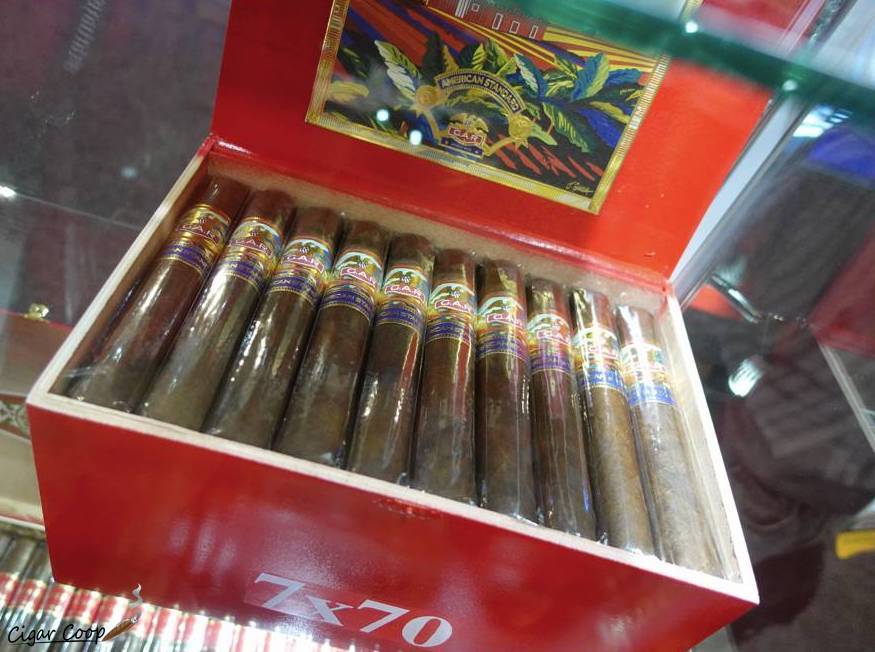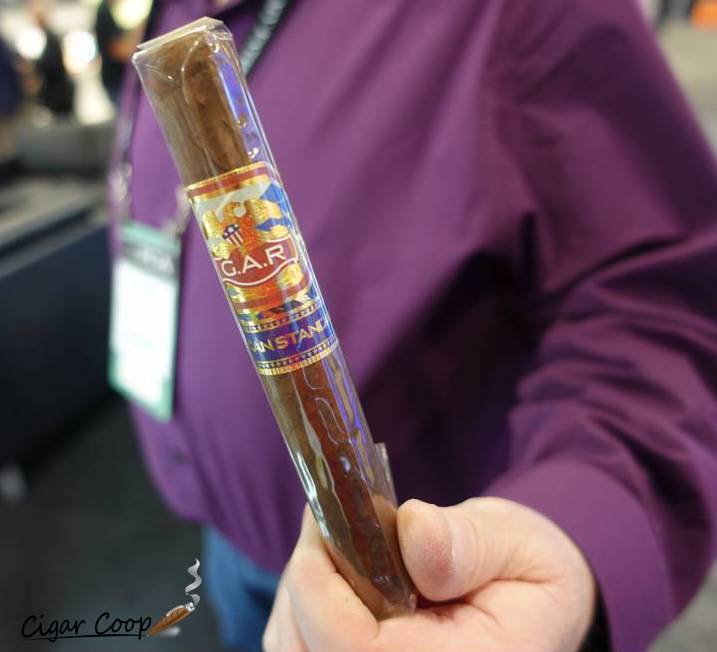 One thing that wasn't on display was the Gran Habano Corojo No. 7. This is a project planned for 2024, and it's something Rico is talking to his retailers about.  This builds on the popular Gran Habano No. 5 offering but offers a stronger smoking experience. The cigar is a Nicaraguan puro highlighted by a Nicaragua Corojo wrapper. It will be released in one size – a 6 x 54 Toro. It will be a limited production cigar with only 16,000 cigars produced for 2024. In addition, there will be 1,000 limited edition ten-count leather cases offered. Prior to the PCA Trade Show, Gran Habano provided a rendering of the Gran Habano Corojo No. 7.
Finally, going back to the 20th Aniversario line, Rico says there are plans to add a Corona Gorda as an event cigar. The difference is that the Corona Gorda version will feature a maduro wrapper.
Interview with George Rico, Gran Habano
d
Product Reports
Photo Credits: Cigar Coop, except where noted