In 2009, Bill Paley decided to resurrect the brand his grandfather created, La Palina Cigars. That year La Palina would attend its first IPCPR Trade Show, and since then, La Palina has been a staple of IPCPR/PCA Trade Shows. If I count correctly, La Palina would now have displayed at 14 IPCPR/PCA Trade Shows. La Palina comes to the Trade Show each year with new products to showcase. La Palina is a company that is always proud and honors the history of the company and the people behind the company. This year, La Palina brings a new line honoring Bill Paley's 75th birthday as well as extensions to honor the grandparents of Bill Paley – Goldie and Samuel Paley.
Before we get into the products that honor the company's history, it is important to know that La Palina also has a pulse for the contemporary smoker. Last year the company released the revamped Kill Bill (KB) line – known for its powerhouse blend and edgy packaging. This year the company brought in a sneaker painter at the booth doing custom-painted sneakers using KB branding.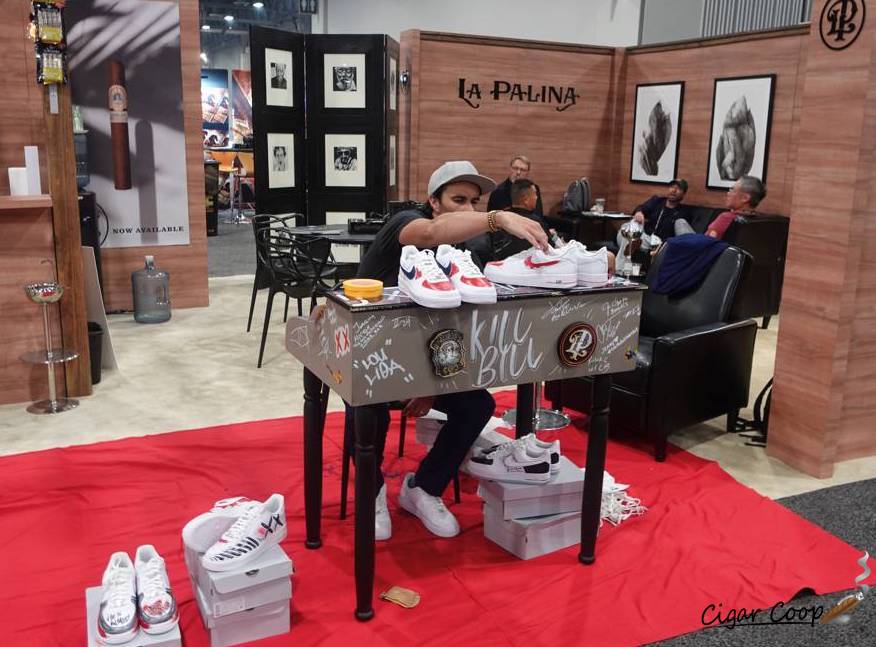 This wasn't the first time I've seen custom sneakers at a cigar booth. At the 2010 IPCPR Trade Show, Drew Estate brought custom sneakers to its booth (which I called "Shoe Estate"). While Drew Estate opted for custom Chuck Taylors, La Palina went with Nike Air.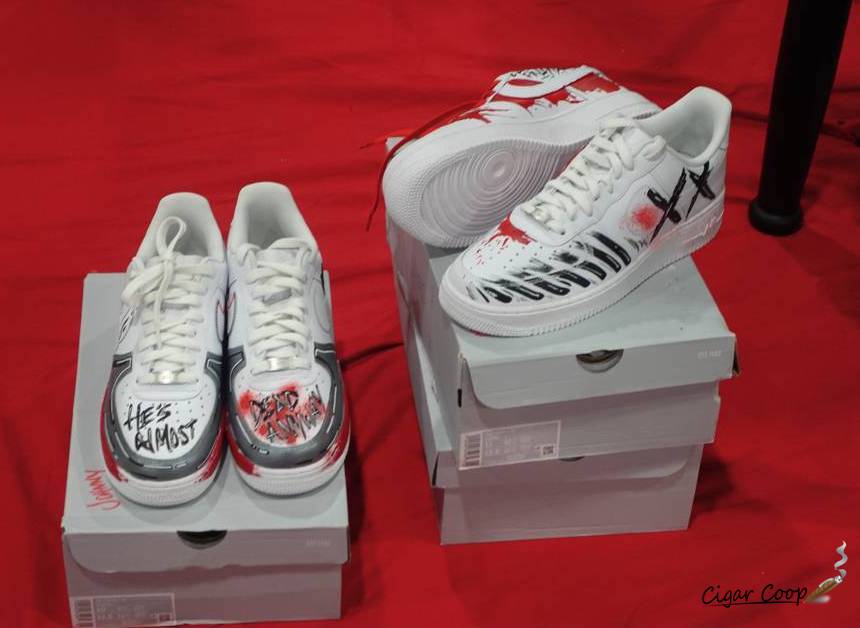 While not pictured, there are also some custom La Palina KB branded lighters the company is making available. The lighters carry an SRP f $150.00.
Now on to the classics. The cigar produced to honor Bill Paley's 75th birthday is the La Palina 1948. This is the signature release for La Palina in 2023. The La Palina 1948 is produced at Oliva Cigar's TABOLISA factory. It's the second cigar to come out of that factory following the La Palina 125th Años. The blend for the La Palina 1948 features an Ecuadorian Sumatra wrapper over a Nicaraguan binder and filler. The cigar comes in four box-pressed sizes – each presented in ten-count boxes: Robusto (5 x 52, SRP $22.00/cigar), Diadema (6 x 46, SRP $23.00/cigar), Toro (6 x 52, SRP $24.00/cigar), and Churchill (7 x 52, SRP $25.00/cigar). The Diadema is a limited-production cigar and was exclusively made available to those retailers who attended the 2023 PCA Trade Show. The cigar is expected to arrive at retailers this fall.
The band's art is a snapshot of parts of Bill Paley's life – namely growing up in New York, serving in Vietnam, and making cigars in Estelí.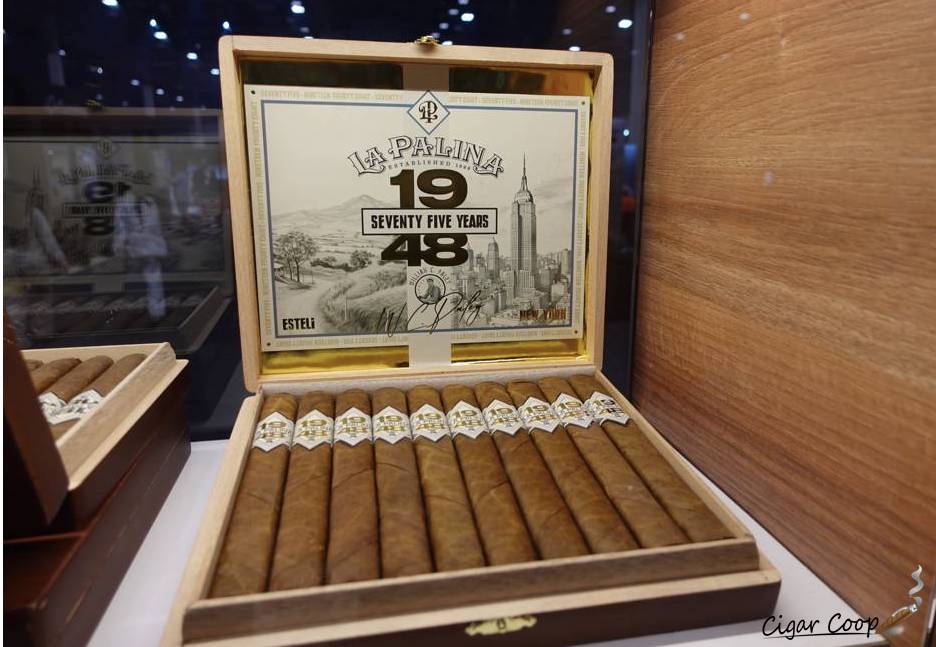 The Goldie is one of the most acclaimed lines in La Palina history. It is an annual limited edition release. The Goldie line was created as a tribute to Goldie Drell Paley, the wife of Samuel Paley – who founded the La Palina brand in 1896. Goldie and Samuel were the grandparents of current La Palina Chairman Bill Paley. Two Goldies are returning in 2023, the Prominente and the Laguito No. 5. The Prominente is being dubbed "Series 3." This is the third consecutive year the cigar has been offered in a 6 1/2 x 48 size. The La Palina Goldie Prominente has been provided as a PCA Exclusive for all three years. The La Palina Goldie Laguito No. 5 is being dubbed "Series 2" because it's the second time the Laguito No. 5 has been offered. The Laguito No. 5 was last released back in 2013. Size-wise, the Laguito No. 5 measures  5 3/4 x 54. The blend for the La Palina Goldie features an Ecuadorian wrapper and binder over a blend of Nicaraguan and Dominican tobaccos that incorporates the often scarce high priming medio tiempo leaves.
A total of 1,000 ten-count boxes of the La Palina Goldie Laguito No. 5 Series 2 are being produced, while a total of 500 boxes of the La Palina Goldie Prominente Series 23 are being made. Pricing for both cigars is set at $24.00. These cigars are expected in the late summer or early fall.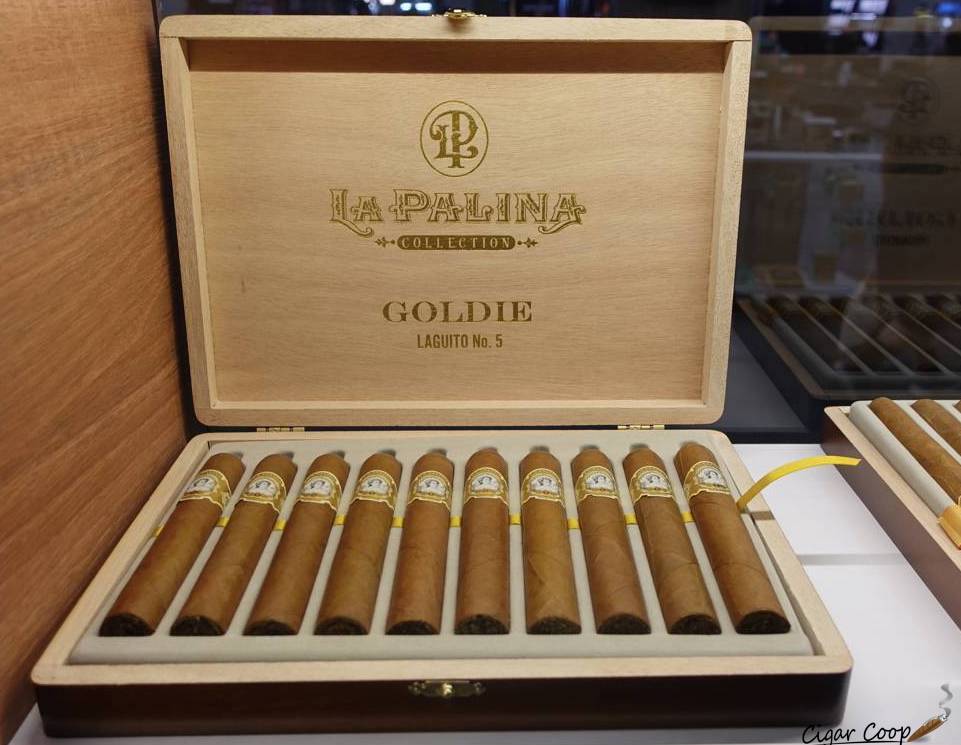 La Palina's Mr. Sam line is now a decade old. This year La Palina introduced its first line extension to Mr. Sam in seven years in the form of a 7 5/8 x 49 Double Corona. Mr. Sam pays homage to La Palina founder Samuel Paley. The cigar is produced in Miami at El Titan de Bronze. The cigar features an Ecuadorian Habano wrapper over Nicaraguan binder and fillers. The Double Corona is presented in 20-count boxes priced at $17.00 SRP. This cigar is currently shopping to retailers.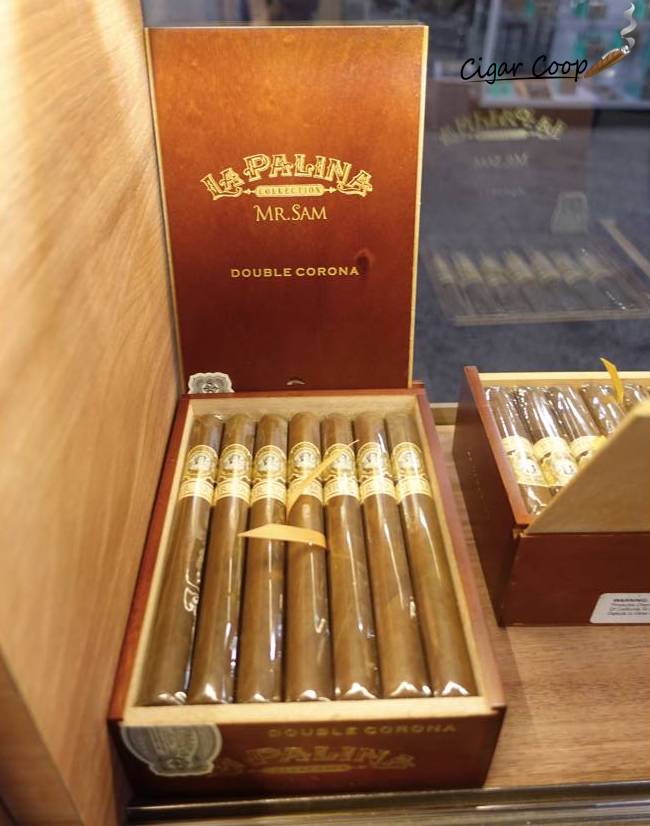 At the 2022 PCA Trade Show, La Palina showed off a revamped version of the La Palina Nicaragua in terms of new packaging and new blends. The La Palina Nicaragua still comes in a Connecticut and Oscuro blend, but now both cigars are produced from the Joya de Nicaragua factory. Previously these were different blends that came out of AJ Fernandez's factory. Both cigars are Nicaraguan puros. Now called La Palina Nicaragua – The Connecticut consists of a Nicaraguan-grown Connecticut Shade wrapper over Nicaraguan binder and filler. Meanwhile, La Palina Nicaragua – The Oscuro features a Nicaraguan Habano Oscuro wrapper over Nicaraguan binder and filler. Both cigars come in three sizes that are presented in 20-count boxes: Robusto (5 x 52), Toro (6 x 50, SRP $10.50/cigar), and Gordo (6 x 58, SRP $11.50/cigar).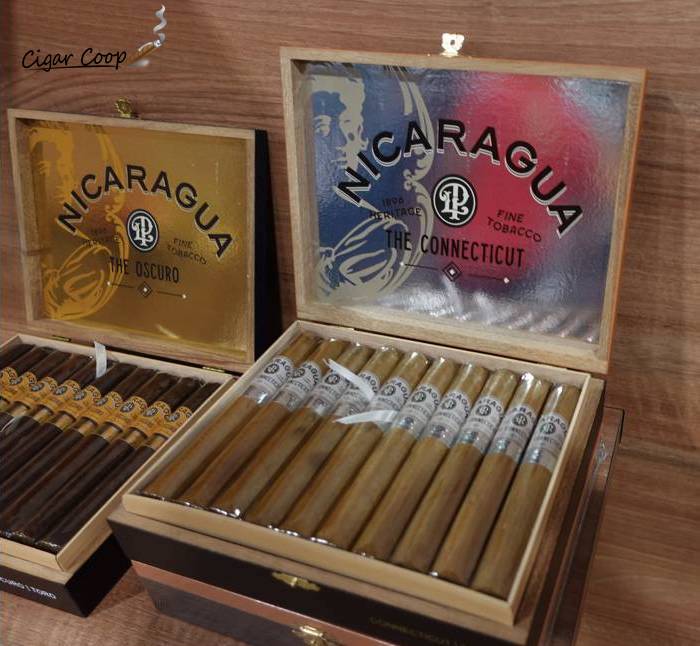 Product Reports
Photo Credits: Erron Nielsen for Cigar Coop