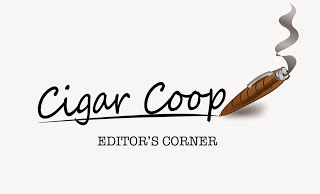 Over the past month, we hit a few milestones, and have a couple of more still ahead. Thes milestones would not be possible without the support of our readers, viewers, sponsors, and industry friends.
July 3, 2015: Cigar Coop completed three consecutive years of daily content. Our content is written in our own words and is never back-dated.
July 7 2015: Just four days later, we hit another mark for daily content and we crossed the 1,100 consecutive day mark for daily content. As of today, we have hit the 1,125 day mark. When we had hit the 1,000 day mark, we looked back at changes in the cigar industry over the past 1,000 days.
July 30, 2015:  Our Stogie Geeks Program celebrated its 150th episode. We had Christian Eiroa of CLE Cigar Company and Jonathan Drew of Drew Estate as our special guests. The replays will be available shortly.
August 15, 2015: Cigar Coop will celebrate its 5th Anniversary. The concept for Cigar Coop was born in New Orleans at Cafe du Monde just before the 2010 IPCPR Trade Show. It was ironic that nearly five years later, the IPCPR returns to New Orleans just before the 5th Anniversary. The irony is that Cigar Coop didn't exact start because of a cigar….
August 26, 2015: The partnership between Cigar Coop and Stogie Geeks celebrates its second anniversary.
Throughout it all, we have worked within our philosophy. We don't report on rumors. We don't report on teasers. Finally, we do not resort to the "no boundaries style of 'TMZ' journalism." We work hard to validate our stories, and on Cigar Coop – a formal review will never go up if we feel the review is not ready. It's a little bit of an old school approach, but we are very much committed to keeping you informed with "What's New?" in the cigar industry.  We hope you see the difference.
Thank you once again for the support. We would not be able to reeach these milestones without you.