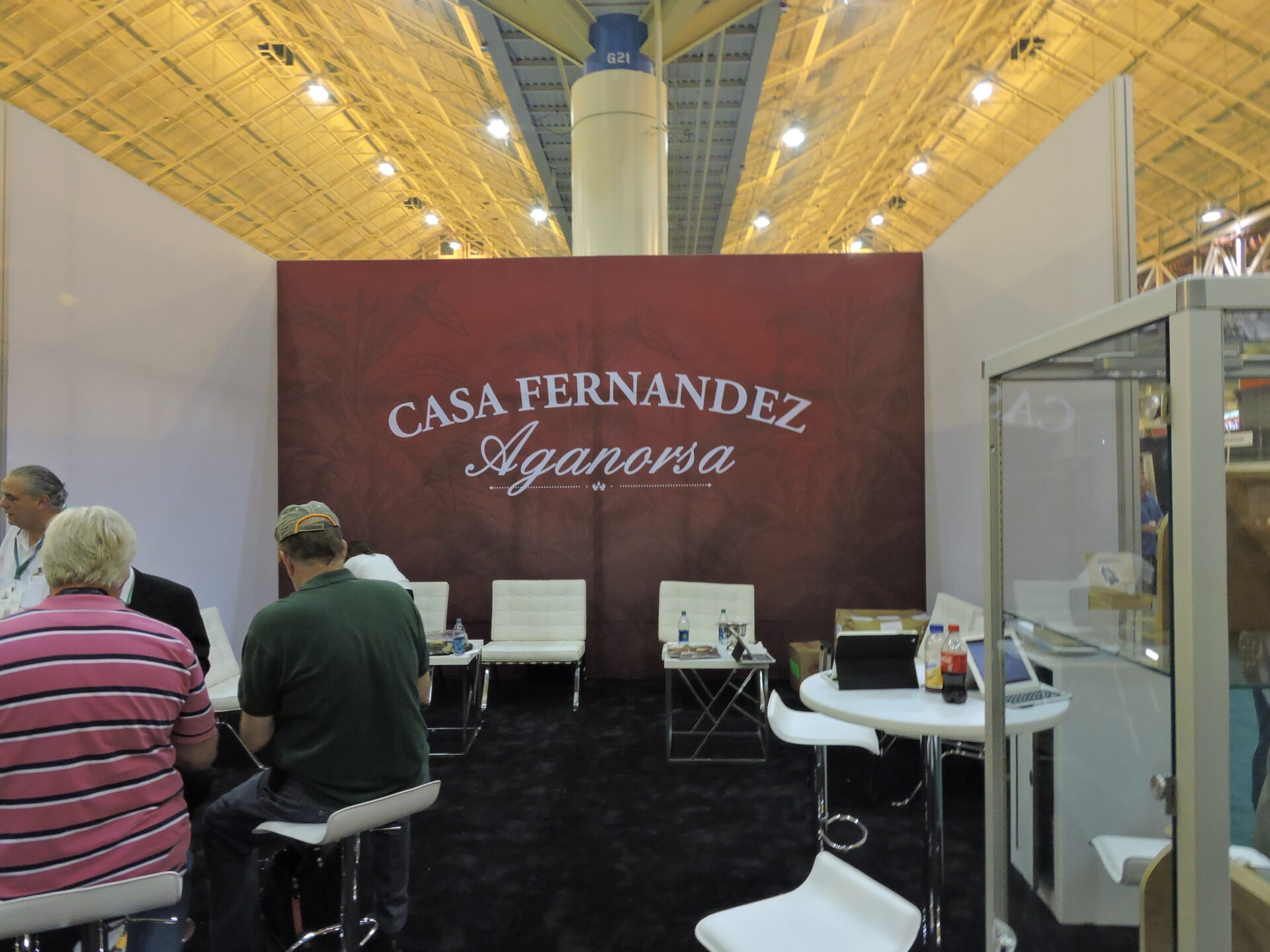 For the past few years, the IPCPR Trade Show has been busy for Casa Fernandez.  This year was no exception as there were several new releases being showcased for the first time.
Front and center was the Casa Fernandez Aniversario 2015. This marks the third consecutive year that Casa Fernandez has released an Aniversario release. The difference this year is that two new vitolas were introduced (as opposed to one). The first is the Casa Fernandez Aniversario 2015 Voleur – a 7 1/2 x 40 box-pressed lancero.  The other is the Casa Fernandez Aniversario 2015 L.F. Celine – a 6 x 56 rounded vitola. The L.F. Celine marks the first time a rounded parejo has been used in the Aniversario series. As for the blend, the Aniversario 2015 features a 100% Nicaraguan blend from the company's Aganorsa farms.
While each year the Aniversario has been an annual limited production release, things might be changing as Casa Fernandez is considering making this a regular production line.
Casa Fernandez also introduced its third installment of its JFR Lunatic line – a line of cigars so far has been  focused on large ring gauge cigars.  This one is a 8 x 60 vitola called Jackhammer. This follows up the Mambo (8 x 80 Belicoso) and El Chiquito (4 3/4 x 70). The JFR Lunatic blend features a San Andres wrapper over Nicaraguan binder and filler.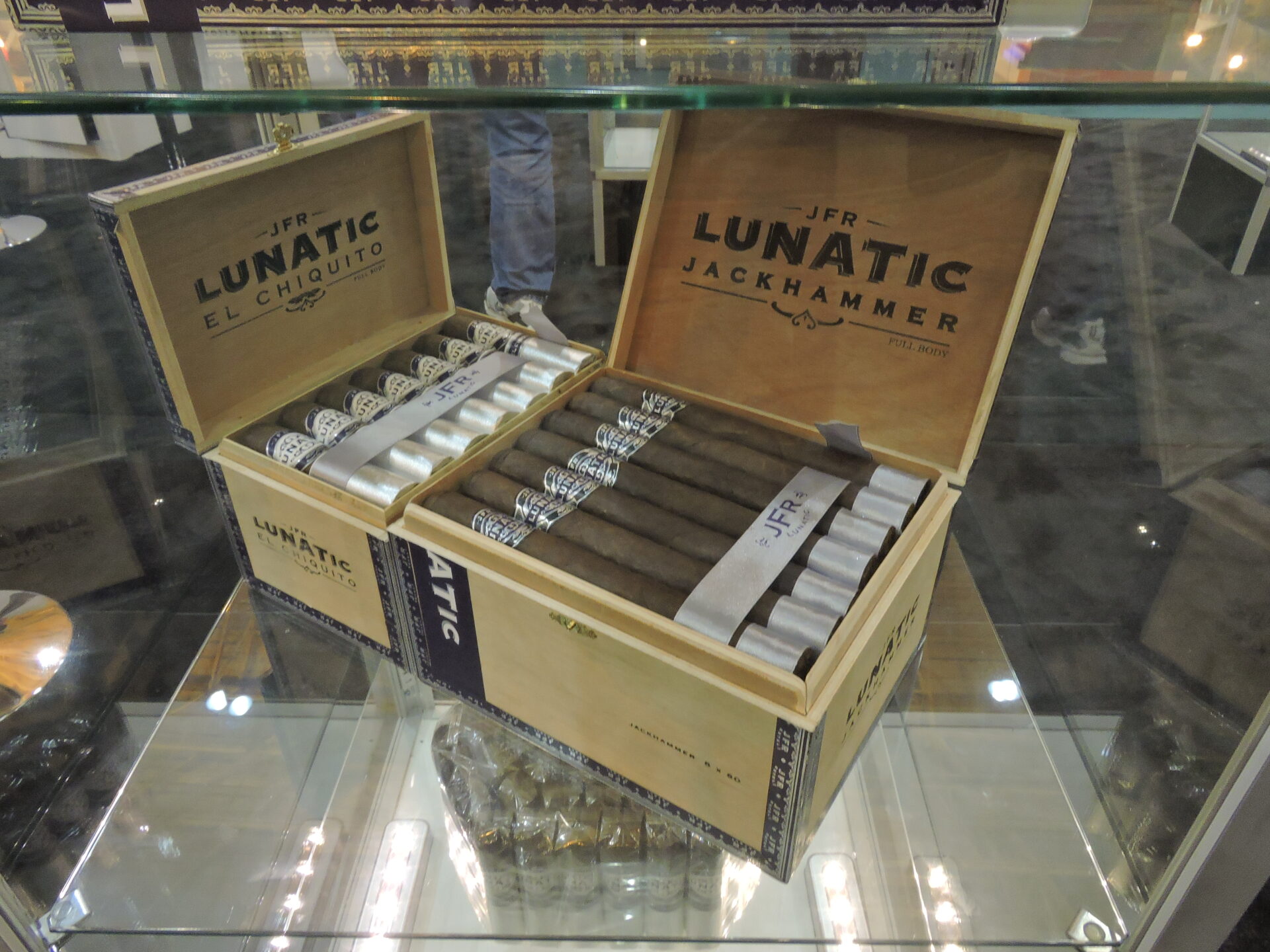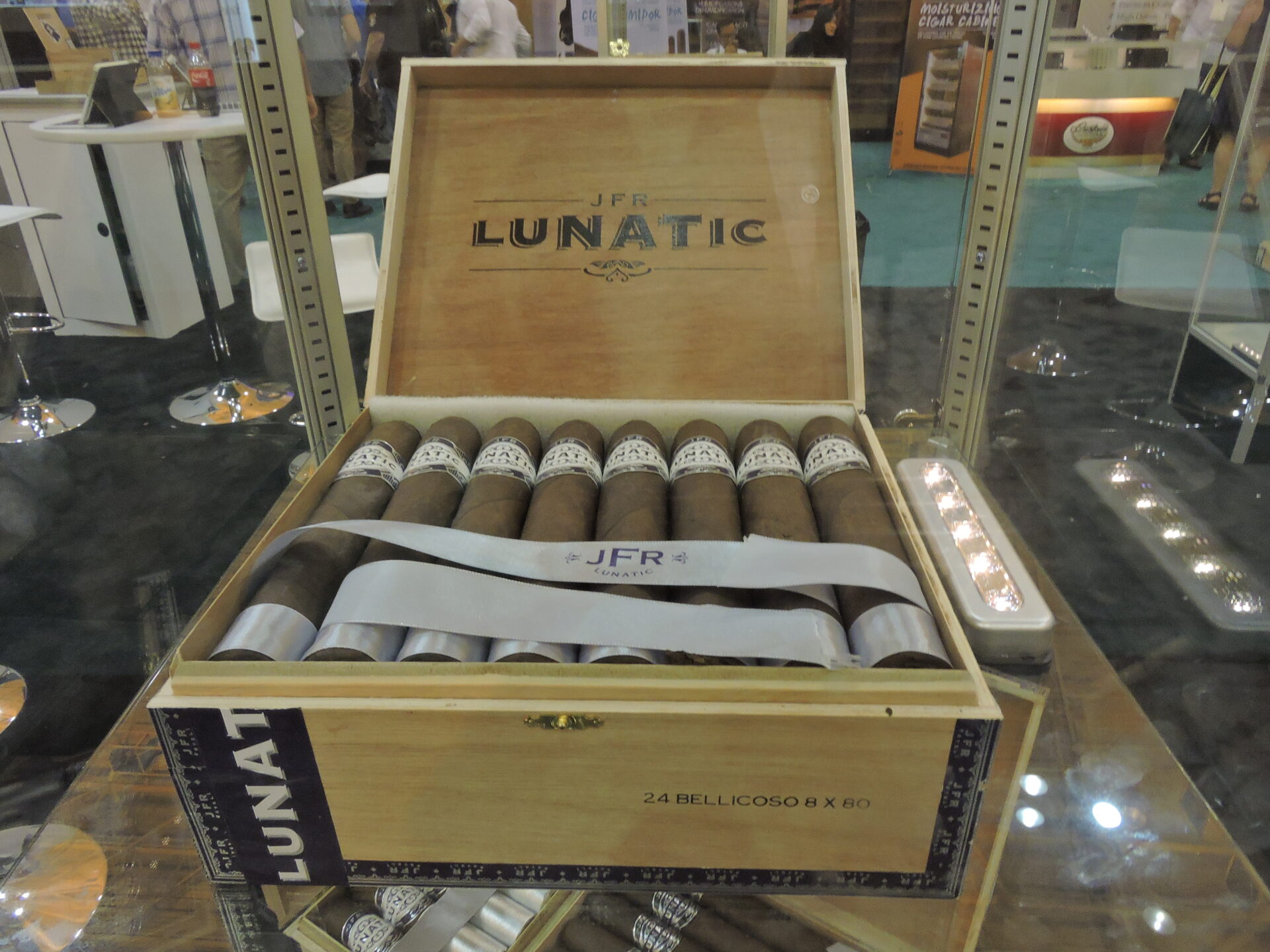 Finally, Futuro 2015, a collaboration done by Max Fernandez of Casa Fernandez and Kyle Gellis of Warped Cigars was on display. This is a blend consisting of a 100% Aganorsa tobacco including a Nicaraguan Corojo '99 wrapper, a Nicaraguan Criollo '98 binder, and both Corojo 99 and Criollo 98 in the filler. The line is being launched in two sizes: Seleccion Suprema (5 5/8 x 46) and Seleccion 109 (6 x 52).
In addition to being showcased at the Casa Fernandez booth, Futuro 2015 was also showcased at the Warped Cigars booth.