Miami Cigar and Company has announced it has reached an agreement to become the exclusive U.S. distributor of Toscano Cigars. Based in Tuscany Italy, Toscano Cigars is a company that has been in business for 200 years. The brand has produced cheroot styled cigars that have often been seen in many Spaghetti Westerns on film and television.
The distribution agreement includes traditional and flavored brands such as 1492, Antico, Classico, Toscanello, the flavored Toscanello Aroma Cafe, Toscanello Aroma Vaniglia, and the Toscanello Aroma Grappa.
Long before it became trendy, Toscano is well known for working with Kentucky Tobacco, including incorporating the use of fire cured leaf in its blends. Toscana incorporates a unique fermentation process. As a result of this process, Toscano Cigars do not require humidification and can be stored at room temperature conditions for years.
Another interesting fact about Toscano Cigars it its brands can be cut in half – resulting in two cigars per stick.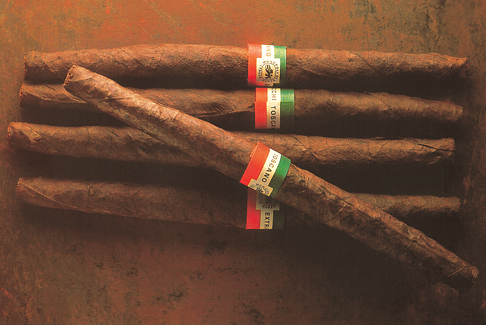 Most Toscano cigars are between the lengths 5.9 to 6.3 inches in length. The cigars are packaged in 50 count boxes that when cut in half makes 100 cigars. Each Toscano box holds 50 sticks which would be traditionally cut in half, to make 100 cigars. Pricing will be $135.00 to $200.00 per box.
In a press release announcing the agreement, Miami Cigar and Company Vice President Jason Wood said: "We take pride in distributing a variety of different products, and Toscano Cigars offers a change of pace for smokers, that maybe looking for something different. Toscano is a lifestyle brand that offers unique flavors, sizes, and smoking experience. We are happy to welcome the Toscano Cigar family into the Miami Cigar & Co. portfolio."
This is the third major distribution agreement by Miami Cigar in the past two years. In 2014, the company entered an agreement with Jason Holly's Viva Republica to become its exclusive U.S. distributor. Later that year. Later that year, Miami Cigar and Company announced an agreement to become the exclusive U.S. distributor for Hfbarcelona accessories.  Miami Cigar and Company is best known for being the long-time exclusive U.S. distributor for La Aurora Cigars as well as producing and distributing its own brands.