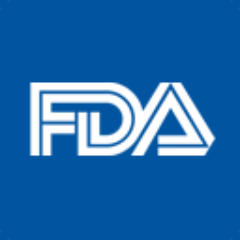 Eleven trade associations in the vaping / electronic cigarettes space have filed a lawsuit against the U.S. Food and Drug Administration (FDA). The lawsuit challenges the FDA's Deeming Rule on tobacco products. The lawsuit was filed on June 20th in the U.S. District Court in the District of Columbia.
The eleven co-plaintiffs include:
American E-Liquid Manufacturing Standards Association
American Vaping Association
Electronic Vaping Coalition of America
Georgia Smoke Free Association
Kentucky Vaping Retailers Association
Louisiana Vaping Association
Maryland Vape Professionals LLC
New Jersey Vapor Retailers Coalition
Ohio Vapor Trade Association
Right to be Smoke Free Coalition
Tennessee Smoke Free Association
The lawsuit seeks to declare portions of the Deeming rule illegal on constitutional and administrative grounds.
There have been two private lawsuits filed in the E-liquids vaping space – Nicapure Labs LLC and Lost Arts Liquids. Like the two private lawsuits, the trade associations seek to distance themselves from what they call "more harmful tobacco products".
Meanwhile the three major trade associations of the premium cigar industry (Cigar Association of America, Cigar Rights of America, and the International Premium Cigar and Pipe Retailers) are meeting in the Miami, Florida area on June 21st. At press time, there is no confirmed word of the outcome of that meeting.
Back on May 27, the three premium cigar trade organizations pledged a unified approach in responding to the FDA Deeming Rule.  Since then, Global Premium Cigars has filed a private lawsuit.