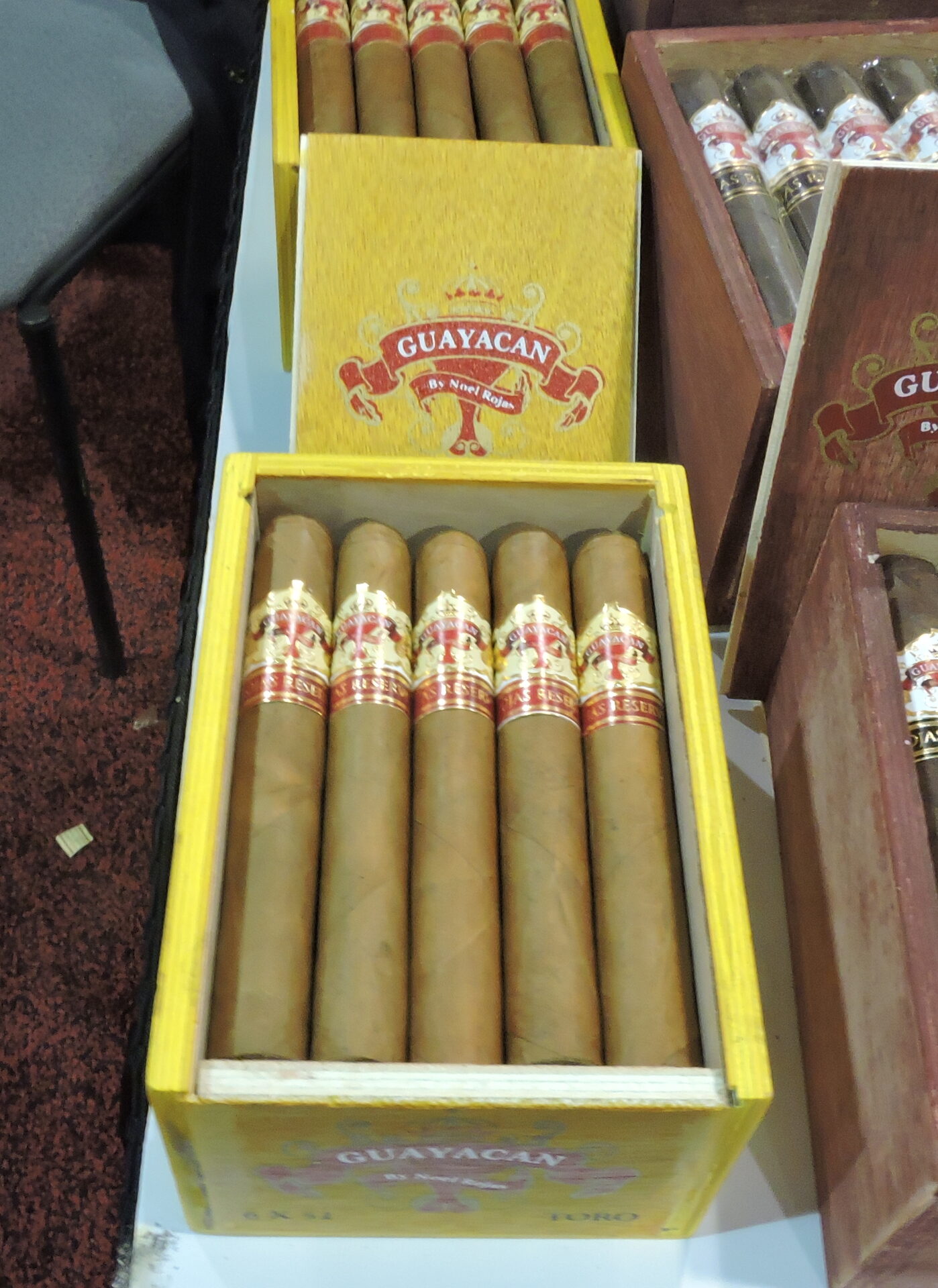 At the 2016 IPCPR Trade Show. Guayacan Cigars unveiled a new line off its Guayacan Rojas Reserve line. This cigar introduces the first Connecticut Shade offering into the Guayacan portfolio and is appropriately called the Guayacan Rojas Reserve Connecticut.
The new Guayacan Rojas Reserve Connecticut consists of an Ecuadorian Connecticut Shade. It also contains Nicaraguan and Dominican fillers in the blend. The new line is being offered in two sizes : Robusto (5 x 50) and Toro (6 x 52).
The Guayacan Rojas Reserve line was first introduced at the 2016 IPCPR Trade Show. That cigar was a maduro and introduced the first Nicaraguan puro into the Guayacan portfolio.
Over the past year, Guayacan has undergone several changes as a company. Last Fall, Rojas announced he was ending his agreement for House of Emilio (now Boutiques Unified) to handle Guayacan's distribution. Rojas is not only a brand owner, but a factory owner. Last year, Rojas switched to a new factory, teaming up with Brandon Hayes of Renegade Cigars to open Tabacalera New Order of the Ages (Tabacalera NOA).
Photo Credit: Cigar Coop