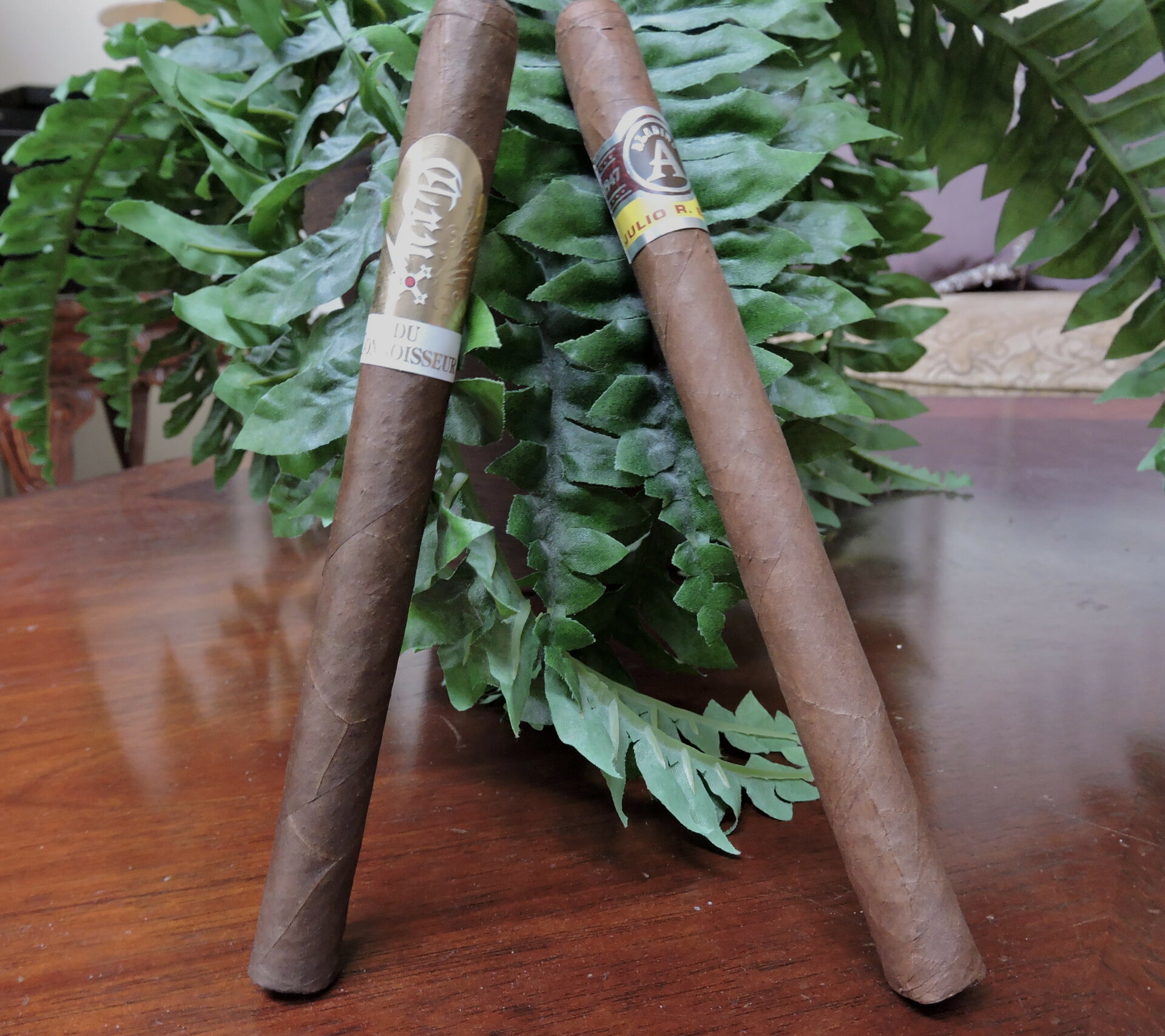 The 2016 Cigar of the Year Countdown is now in annals of history. The Crux du Connoisseur No. 2 was named the #1 cigar with the JRE Tobacco's Aladino Elegante the #2 cigar. What do these cigars have in common? They are lanceros. While on many online media sites, it isn't a surprise to give a lancero a #1, but on Cigar Coop it definitely is. When you add into the equation that a #2 was also a lancero, it is something less common no matter what the media outlet. The question that many may ask is – how did this happen?
First while we have disclosed our criteria for 2016, the selection process is not something I mentioned for this year. First up, a subset of the cigars scored during the Cigar Coop cigar year are re-smoked and compared to how they originally smoked. Second, three other key factors (see below) are examined. These three are what differentiate Cigar Coop from many other media outlets who focus more on personal (or group) preference.
It turned out that both the Crux du Connoisseur and Aladino were the top scoring cigars for 2016.  These cigars each held its ground during the re-smoking phase. Finally, they also were validated with our other three key factors.
Consistency: As I stated last year, a cigar released later in the year is at a disadvantage – which is one reason why I think eventually the concept of considering only new releases is flawed. Crux du Connoisseur was released early in the year – and it was actually smoked late in 2015. As from a July review, the Crux du Connoisseur reached a whole new level and emerged as a serious contender. Aladino was reviewed later in the year, but the potential of this cigar was realized going back to earlier in the year. It demonstrated consistency as well.
Availability: Both the Crux du Connoissuer and Aladino lines are not on the shelves like Montecristo or Macanudo. At the same time, they are still regular production cigars and I can point someone to where to buy them .The Crux du Connoisseur and Aladino get points for being regular production, although I'd hold back on awarding extra points for the volume of their distribution.
The Unofficial Reviewer: As it became clear that these cigars could contend for cigar of the year, I gave some of these out to some folks along with some other contenders. These were not cigar experts or cigar media people, but simply people who enjoy cigars. They also do not follow online cigar media. My goal here was to see if there was a "wow" factor and how likely would that person purchase a box. Both of these cigars had high feedback – including a wow factor by non-lancero cigar enthusiasts.
Which leads me to the lancero factor. The arguments against picking lanceros are well known and have been stated by me in the past: 1) They don't sell; 2) They are geek cigars; 3) They are overrated. In fact I've written on this topic many times – including a couple of years ago when I argued the point on "Why 2014 is not the Year of the Lancero". With the Crux du Connoisseur No. 2 and Aladino Elegante, these two stood out and earned these spots – and flew in the face of these arguments.
In the end, these top two scoring cigars were validated through the process above and ultimately there was no good reason to penalize these cigars for the stellar performance they delivered.
Finally, as I learned from recapping the 2011 Cigar of the Year list, I think there is something for longevity in the marketplace. My gut tells me these cigars will have that staying power. My hope is that the Crux du Connoisseur and Aladino Elegante will earn the opportunity to get approved by the FDA and become staples of humidors for years to come.
There were several other notable lanceros: MBombay Vintage Reserve Lancero 1973, LH Maduro Lancero (although a 42 ring gauge, we counted it), and the Protocol Lancero by Cubariqueno Cigar Company.
I'll state it here, the lancero vitola is not the greatest thing since sliced bread, but in 2016 there were definitely some impact releases – with two of them topping the field.