Agile Cigar Reviews replace what we termed "Assessment Updates". The concept is the same, but the name is different. Agile Cigar Reviews use a lightweight, shorter format. These will never take the place of our comprehensive reviews. They are only used on blends we have previously assessed. This might be a blend we are re-scoring or providing a score for a first time. It might be a blend we are looking at in a different size. Today we take another look at the Crux du Connoisseur in the No. 2 size. This is a cigar we previously assessed back in September, 2015.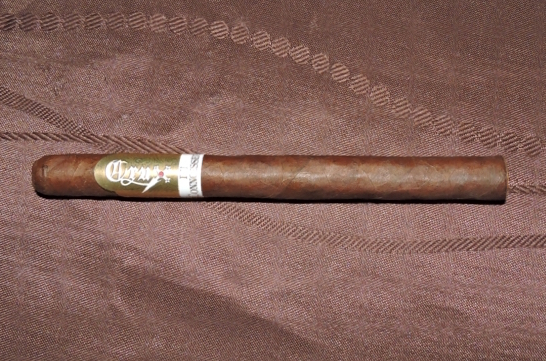 Wrapper: Nicaraguan Habano (Jalapa)
Binder: Nicaraguan
Filler: Honduran
Country of Origin: Nicaragua (Placencia SA)
No. 2: 6 1/2 x 38
At the 2015 IPCPR Trade Show, Crux Cigar Company unveiled three new blends, the Crux Limitada PB5, the Crux Guild, and the Crux du Connoissuer. The Crux du Connoisseur" name can be derived from the fact that all three vitolas in the line are what are typically called "connoisseur" sizes – namely 38 ring gauge and under. Today we look at the Crux du Connoisseur in the No.2 (short lancero size).
Small ring gauges are nothing new for Crux Cigars. Lines such as the Ninfamaniac, Ninfamaniac Dark, Skeeterz, and Sports have all been releases that have 35 ring gauges and under. While this may be against the grain in terms of today's market of 50+ ring gauges, Crux has been successful thus far.
The blend incorporates a wrapper from Jalapa over a Nicaraguan binder and a Honduran filler. As with all cigars from Crux, the Crux du Connoissuer line comes out of the Placencia factory in Esteli, Nicaragua.
Back in September, 2015 I had the opportunity to smoke Crux du Connoissuer No.2  and was quite impressed. Now almost 10 months later, I've revisited this cigar and it has become elevated to another level. This cigar is an absolute flavor machine delivering notes of coffee, red pepper, cedar, nut, and natural tobacco. At the same time, there is a creamy texture which really smooths out this flavor profile.  There is a spicy kick at the end, but this cigar leaves no bad aftertaste. With the age on this cigar, I felt the flavors just completed meshed. The cigar pretty much has a strength level of medium while the flavors delivered are medium to full-bodied.
When this cigar was first assessed in September, this cigar earned quite a worthy box split. Since it's release, this cigar has simply gotten better. This cigar became the total package in terms of flavor, complexity, and construction. This just might just be one of the best 38 ring gauge cigars I have ever had. It's worthy of the name Connoissuer, and it's even more worthy of getting the first Oasis rating on Cigar Coop for 2016.
The three IPCPR 2015 releases became the Class of 2016 for Crux Cigar Company. In fact, that class for Crux Cigars might just be remembered as one of the cigar industry's best – and the Crux du Connoisseur might just be the valedictorian.
Summary
Burn: Excellent
Draw: Excellent
Complexity: High
Strength: Medium
Body: Medium to Full
Finish: Excellent
Assessment: 5.0-The Oasis
Score: 95
References
Original Assessment: Crux du Connoisseur No. 2
News: Crux du Connoisseur to be Launched at 2015 IPCPR
Price: $8.99
Source: Cigars Provided by Manufacturer
Stogie Geeks Podcast: n/a
Stogie Feed: n/a
Brand Reference: Crux Cigar Company