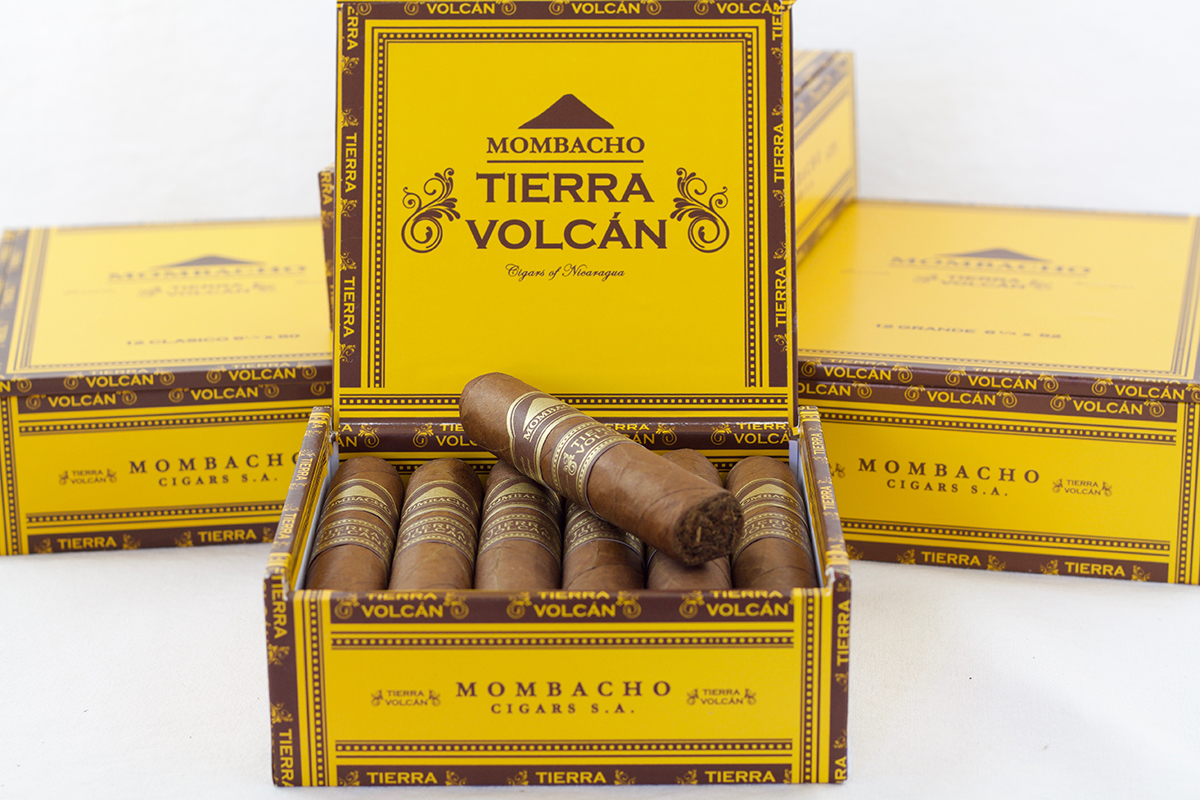 Last year, Mombacho announced it was revamping its packaging across its various lines to provide a consistent look and feel. Today, the company officially unveiled its packaging updates to its Tierra Volcan line. The changes include new branding, updated box designs, and updated bands.
"I'm extremely excited to see how a year and a half of hard work came together to give a new, elegant and vibrant look to all of our brands. Each Tierra Volcan cigar now proudly wears the Mombacho Cigars brand," said Claudio Sgroi, President and Master Blender of Mombacho Cigars in a press release.

The new banding scheme consists of the Mombacho cigar ring as the primary band followed by a series specific cigar ring underneath (i.e. Liga Maestro and Tierra Volcan). Each series has its own color scheme with brown and gold being used for Tierra Volcan.
Tierra Volcan will be featured in 12-count boxes.
Concurrently the company has also revamped its web-site to feature all of the company's brands as well as updated information about the company.
"The unification of our brand has taken a big step forward with these changes. The elegance of Claudio's blending shines through in the new look for Tierra Volcan and MombachoCigars.com," said Robert Rasmussen, Brand Manager for Mombacho Cigars.
The new branding changes for Liga Maestro have already been rolled out.
Photo Credits: Mombacho Cigars