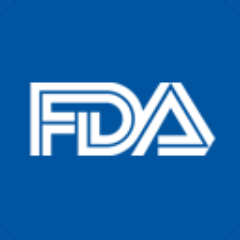 The U.S. Food and Drug Administration (FDA) will extend and defer enforcement of all future compliance deadlines under the Rule for cigar and pipe tobacco products for three months (90 days). The decision stems from the joint cigar industry's lawsuit against the FDA.
Last month, the court date for the lawsuit was pushed back 30 days.. With new leadership in the Department of Health and Human Services, a request by the defendant (FDA) was made for a 60 day delay to allow the new Administration to get fully acclaimed with the issues. The industry trade associations pushed back on the 60 day request because of compliance deadlines looming under the Deeming Rules. Both parties compromised and agreed to a 30 day delay.
At the same time the industry trade associations (Cigar Association of America, Cigar Rights of America, and the International Premium Cigar and Pipe Retailers) told the court they would not consent to any further delays without extensions to the current compliance deadlines under the Deeming Rules.
However the challenge of the new players involved with the FDA was still very much real, including the fact that the new FDA Commissioner has not been approved by the Senate. The parties agreed to a Joint Motion to Amend Scheduling Order, which includes not only agreement for the FDA to delay the internal timetable for regulations, but also a delay to the schedule for the lawsuit. The motion was signed by Judge Amit P. Metha of the District Court for the District of Columbia.
The industry had a big looming deadline of May 10, 2017 for the submission of Warning Label Plans, which will now be delayed by three months.
The delay impacts the request for Motion for Summary Judgement as well as the start date for opening arguments. As for the start date for opening arguments, Judge Metha says in his order it will be rescheduled "for a date and time that suits the Court."
A notice is expected to be published in the coming days further detailing FDA's extension of compliance deadlines under the Rule.
In a press release IPCPR Chief Executive Officer Mark Pursell stated, "This is certainly good news for our retail and manufacturing community, given the nature of the rules the industry is facing, and the uncertainty they create. This gives everyone, the industry and the administration alike, time to revisit the regulation, to determine the best path forward."
Meanwhile Cigar Rights of America Executive Director Glynn Loope added, "This extension speaks to the questions raised in the suit, and the recognized need by the new administration to review the nature and impact of the proposed regulations. It also speaks to the virtue of our multi-front strategy to mitigate the threat of these regulations. It spans both ends of Pennsylvania Avenue, and a courthouse in between."