---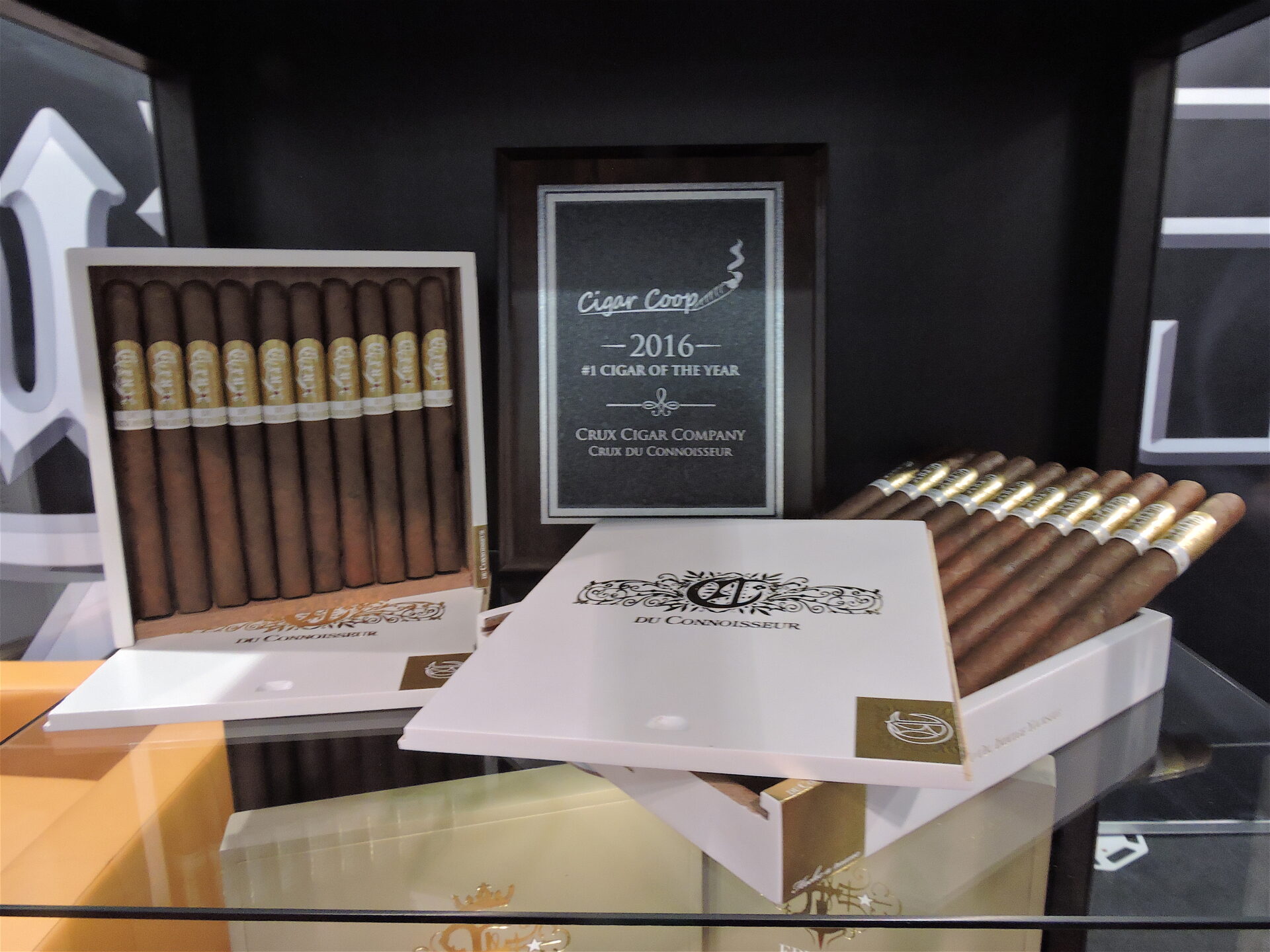 Crux Cigar Company had a banner year in 2016; so coming into the 2017 IPCPR Trade Show, the company decided to build on those strengths in terms of what its product roadmap would be.
Crux captured three high honors from online media in 2016. We awarded the company the 2016 Cigar of the Year award for the Crux du Connoisseur No. 2. Prime Time co-host and Developing Palates co-owner Aaron Loomis awarded the Crux Limitada IPCPR 2016 Show Exclusive his #1 Cigar of the Year. And Halfwheel.com awarded the Crux Limitada PB5 its #2 Cigar of the Year. Not only did Crux have these honors on display, these played a key role in the new products the company released.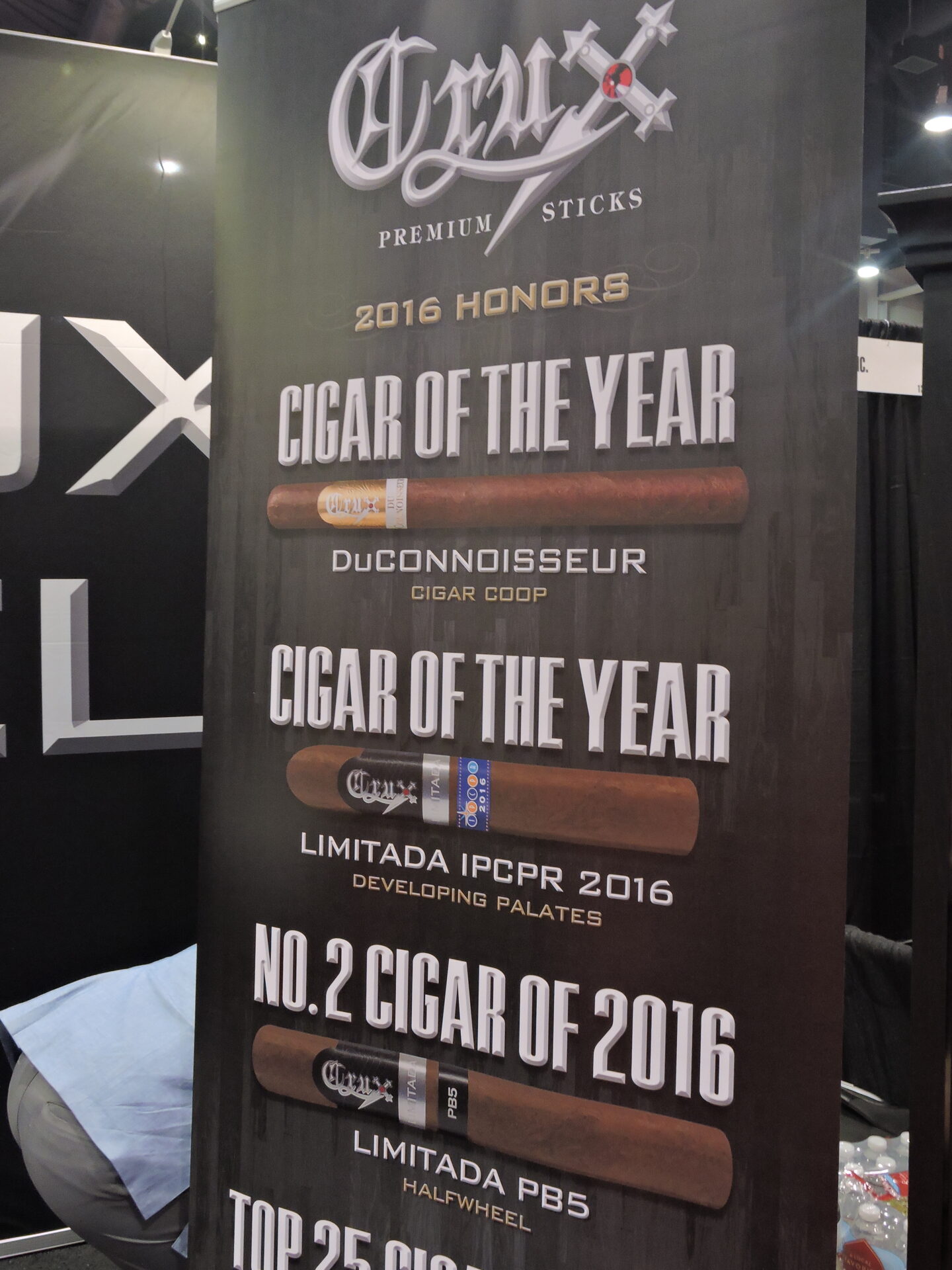 First up, the Crux du Connoisseur gets a new Corona Gorda line extension with the Crux du Connoisseur No. 4. This cigar measures 5 3/8 x 46 and becomes both the shortest and thinnest offering in the Crux du Connoisseur line.
The Crux Limitada IPCPR Show Exclusive returns for a second production run to 2017 IPCPR Trade Show attendees only. This cigar features a Nicaraguan Engañoso, an exclusive wrapper that Crux has secured and is utilizing for its limited releases. The IPCPR Show Exclusive Limitada utilizes the company's signature "Marblehead" cap – something reminiscent of a Cuban-style 109 cap.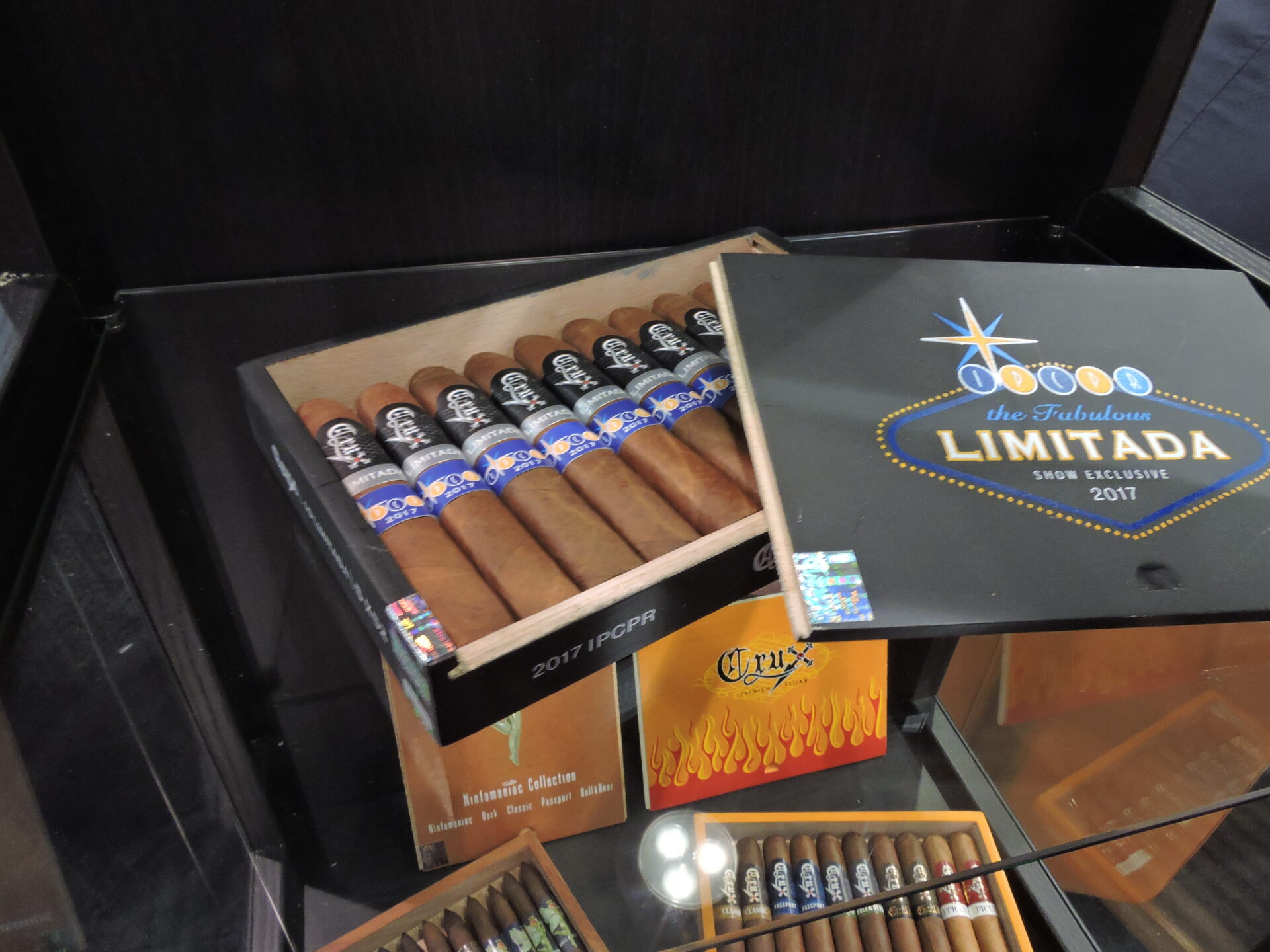 The Crux Limitada PB5 is also returning for what is its third production run. These cigars will be branded as the "PB5 2017". Like the Crux Limitada Show Exclusive, the PB5 uses the company's exclusive Engañoso wrapper.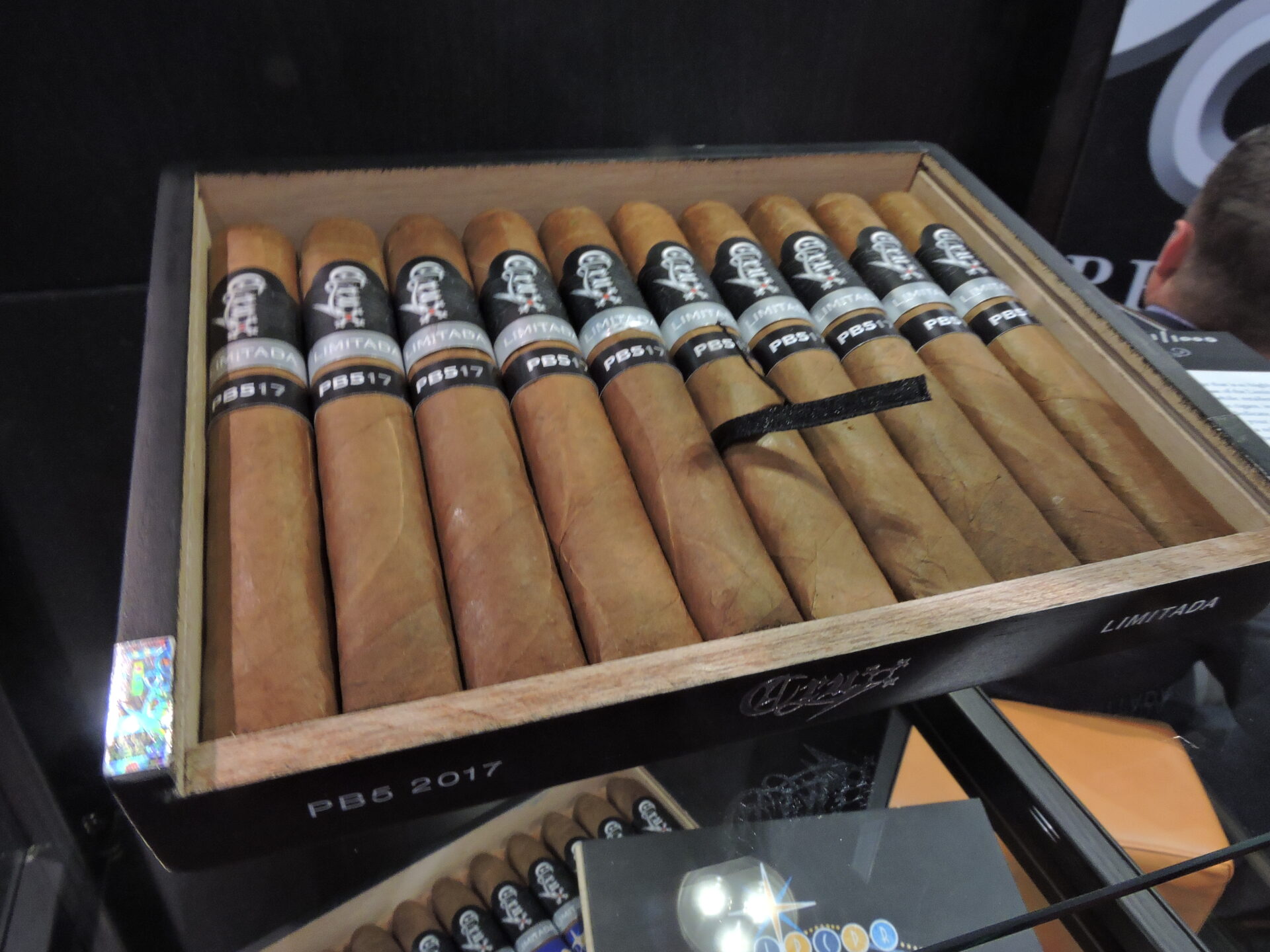 While Crux didn't have a totally new line, the company is getting ready to finally have an official launch of its Crux Epicure line. Crux Epicure is a project that was actually first introduced at the 2016 IPCPR Trade Show. Crux took its time making sure this blend was ready. The Epicure introduces a Connecticut Shade into the Crux portfolio – another strategic move as it allows them to offer something to the large volume of Connecticut Shade cigar enthusiasts. One addition from last year's Epicure's announcement is that there will be a fourth vitola introduced to the line – a 5 3/4 x 46 Corona Gorda.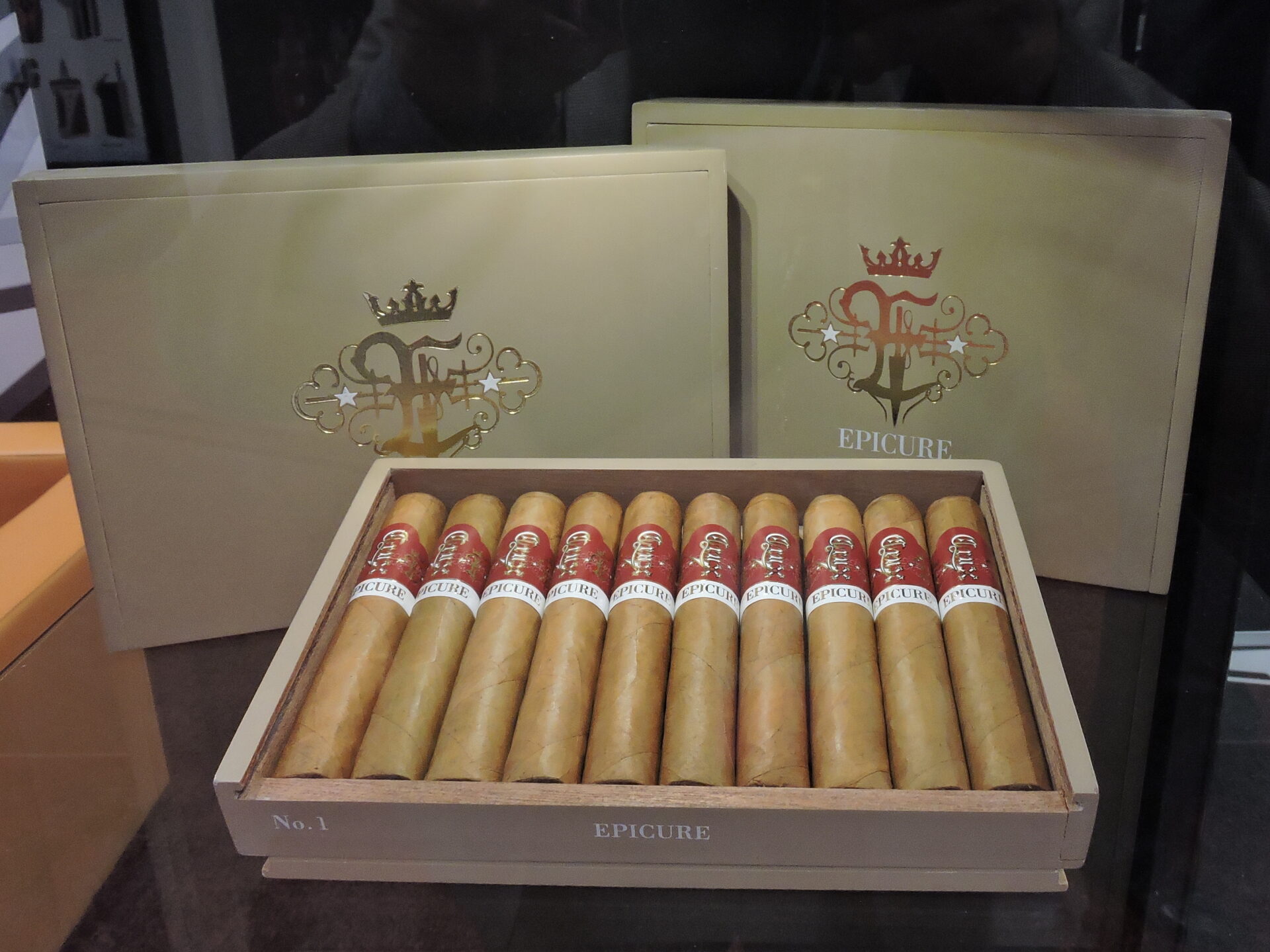 Crux has a very healthy portfolio, offering 11 blends and a wide range of cigars for all cigar enthusiasts – from connoisseur sizes like ninfa and lancero to 60 ring gauges. The cigars cover the spectrum from milder offerings to fuller ones. Crux is working exclusively with the Plasencia factory in Nicaragua.  Owner Jeff Haugen has played a hands-on role in the blending process. This combination has proven to be successful for Crux, and it's a big reason why they have been receiving so many accolades.  While the Plasencias got a lot of attention launching their brand in 2017, they still maintain plenty of key clients – and it's clear Crux is one their elite ones.
Back in April, we interviewed Casey Haugen, Vice President of Crux Cigar Company on the initial episode of the Prime Time Show.
Photo Credits: Cigar Coop, except where noted.