"Casa Fernandez and Warped Cigars have one thing in common – both consistently making excellent cigars… Guardian of the Farm excelled in the area that mattered the most – flavor. I also found that when it came to delivering the flavors from this blend, the Rothschild-size Rambo vitola is where this cigar shined."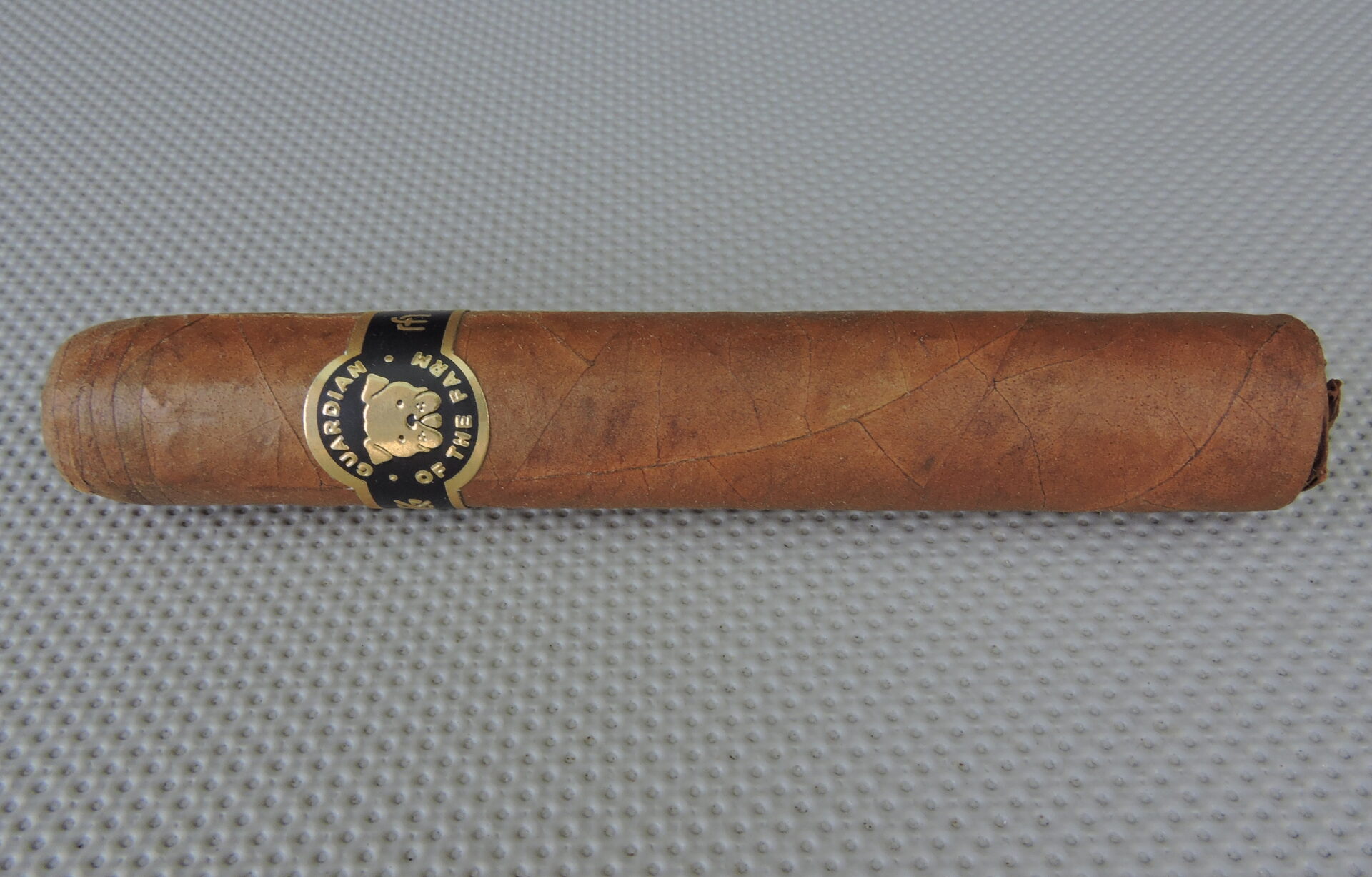 Wrapper: Nicaraguan Corojo '99 (Jalapa)
Binder: Nicaraguan Corojo '99
Filler: Nicaraguan Criollo '98 and Nicaraguan Corojo '99
Country of Origin: Nicaragua (TABSA)
Rambo: 4 1/2 x 48
Price: $7.80
Review: Guardian of the Farm Rambo (10/22/17)
Brand Appearances on Countdown: 5 (2013, 2014, 2015, 2016, 2017)
Coming in at #7 is Guardian of the Farm Rambo.  Guardian of the Farm is a collaboration project between Casa Fernandez's Max Fernandez and Warped Cigars' Kyle Gellis. The line is distributed by Casa Fernandez Cigars. The Rambo size is a 4 1/2 x 48 Rothschild size that was introduced in 2017.
Guardian of the Farm gets its name from the bulldogs that guard Casa Fernandez's Aganorsa farms in Nicaragua. Each of the vitola names corresponds to one of the names of the guard dogs owned by the principals. This is the second collaborative line done by Fernandez and Gellis. In 2015, the duo teamed up to release Futuro – a line distributed by Warped Cigars.
The Guardian of the Farm is a 100% Nicaraguan puro. The blend consists of a mix of Corojo '99 and Criollo '98 tobaccos grown at Casa Fernandez's Aganorsa farms in Nicaragua.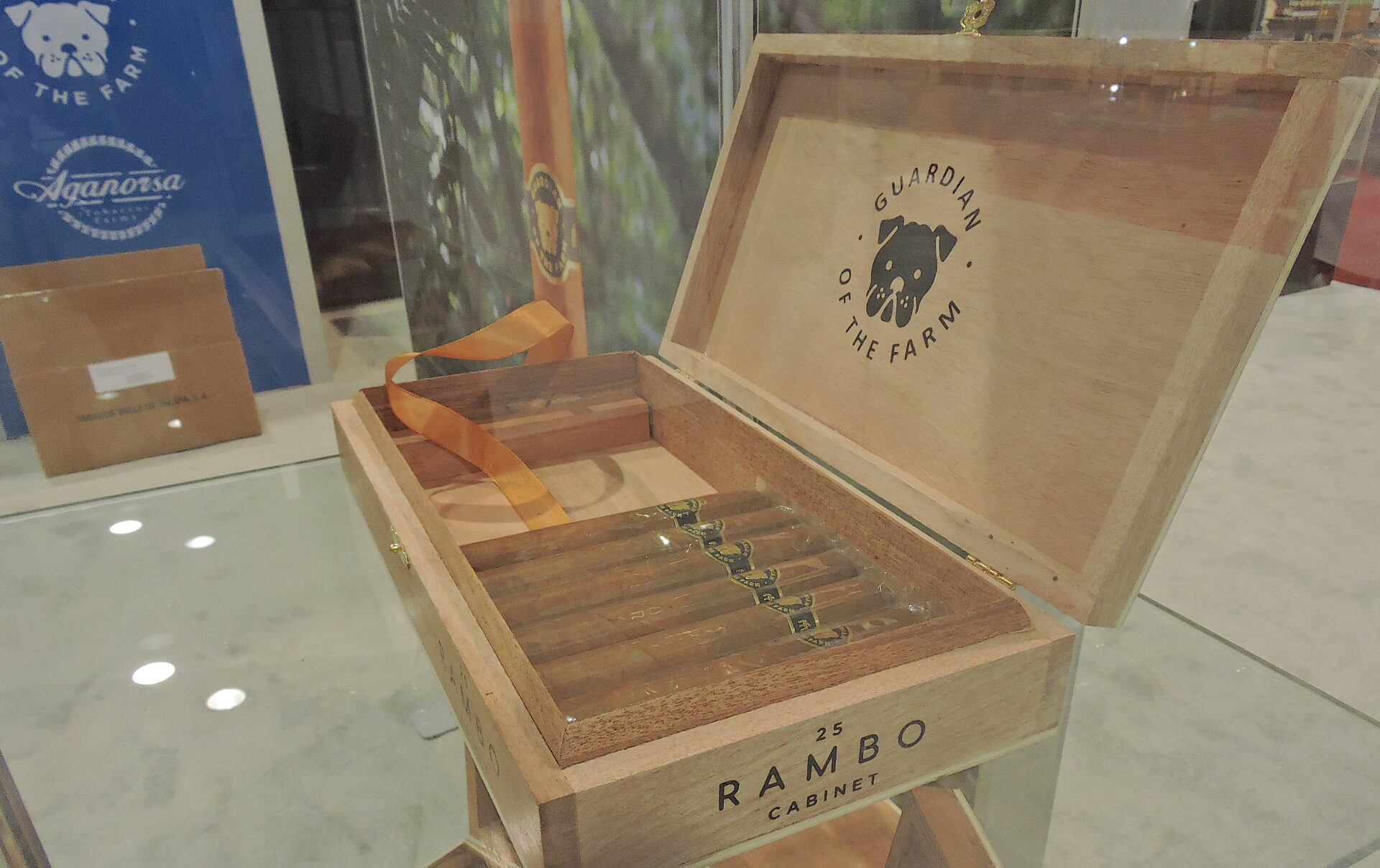 Guardian of the Farm lands Casa Fernandez on a Cigar Coop Countdown for the fifth consecutive year. Gellis and Warped Cigars, have landed on three of the past four Countdowns. This is also the third cigar from the TABSA factory to land on the 2017 Countdown. It is also the second Rothschild cigar to land on the Countdown (both in the top ten).
Guardian of the Farm Rambo delivers notes of sweet natural tobacco, earth, cedar, and red pepper. Along the way, there are some subtle citrus and mineral notes that help round out the profile nicely. The flavors start out medium to full-bodied and progress to full-bodied by the end of the cigar. In terms of strength, the Rambo is in the medium to full range.
While some of the other sizes of Guardian of the Farm have gotten more of the attention, the Rothschild size of the Rambo is one that truly shines. Casa Fernandez and Warped have had a great track record over the years on the Countdown, and with Guardian of the Farm, Rambo they another winner.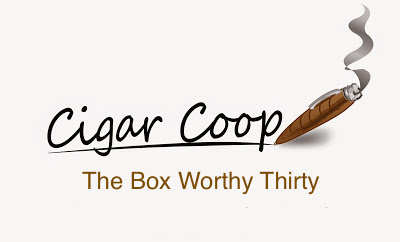 For details of the 2017 Cigar of the Year Countdown, see our 2017 criteria.
Photo Credits: Cigar Coop