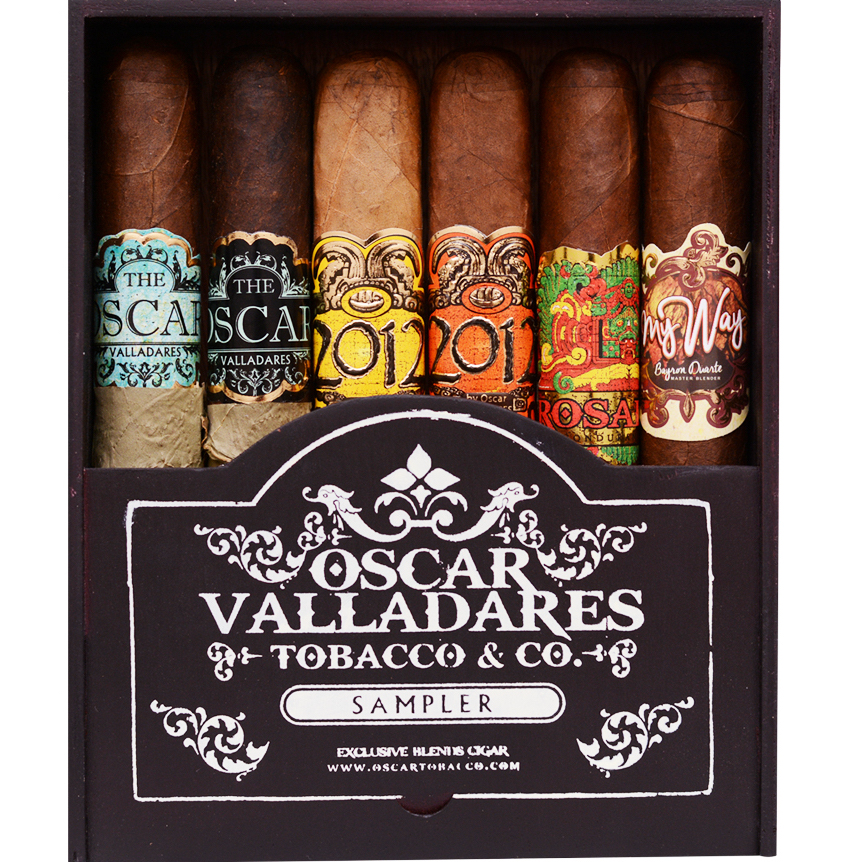 Oscar Valladares Tobacco & Company has announced the availability of a new six-cigar sampler. The sampler contains six toro-sized cigars taken from the various blends offered by the company.
The sampler includes the following cigars:
The package will be sold at authorized Oscar Valladares Tobacco and Company retailers. Pricing for the sampler is set at $51.00, essentially pricing the sampler as a buy five, get one free package.
Photo Credit: Oscar Valladares Tobacco & Company