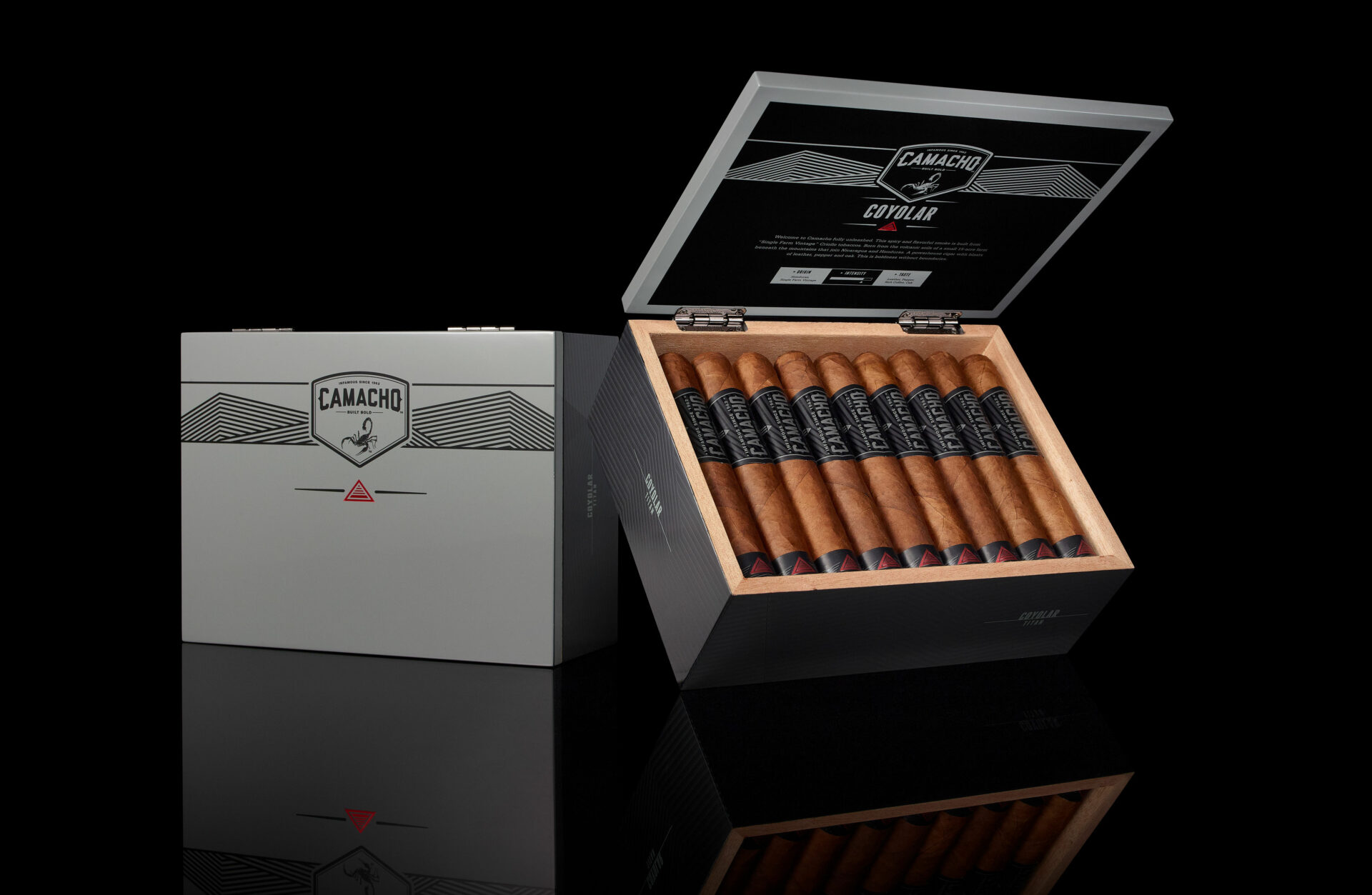 What's old is what's new once again for Camacho Cigars. Today Camacho has announced the return of the Camacho Coyolar to market. The cigar is slated to arrive at retailers later this month.
The Camacho Coyolar first hit the market in 2005. At the time, Camacho Cigars held a contest to determine the name for a new Honduran puro cigar it was releasing. The winning name was  selected by Rod Mitchell who named it for the farm where the tobaccos for the blend were coming from. The Coyolar farm is a small 15-acre operation located at the base of the mountains near the Honduras-Nicaragua border. It was the first time Camacho worked with this farm's tobaccos.
Camacho has decided to again turn to the farm where the tobaccos for the original Coyolar came from. According to Camacho, the Coyolar features the same blend consisting of single vintage criollo tobaccos from the farm. The original Camacho Coyolar was positioned as a powerhouse smoke, and the new version is also positioned as being in that category.
The Camacho Coyolar is also returning in the same five original sizes as it was when first released. The packaging and banding have been updated to be consistent with the rest of the Camacho portfolio. The five sizes are presented in 25-count grey and black lacquered boxes highlighted by an abstract design of the mountain ranges on the Honduran-Nicaraguan border.
When Camacho revamped its portfolio in 2013, the Camacho Coyolar was a line that was discontinued.
"After several years of requests, there was no better time than now to bring back the original Coyolar. We stepped outside our traditional Honduran farms to revisit the special 15-acre plot of land where Coyolar was first born. The exclusive Criollo tobaccos harvested from this area give Coyolar's 'Single Farm Vintage' blend its legendary intensity and bold character." states Scott Kolesaire, Director of Marketing at Davidoff of Geneva USA in a press release. "We are thrilled to add this powerhouse to the current Camacho lineup. Get ready to experience boldness without boundaries!"
Camacho Coyolar is the third discontinued brand to return into the portfolio over the past year. Late last year, the Camacho Diploma made a limited return and this past March, the Camacho Candela saw a limited return. The Coyolar is returning as a regular production offering.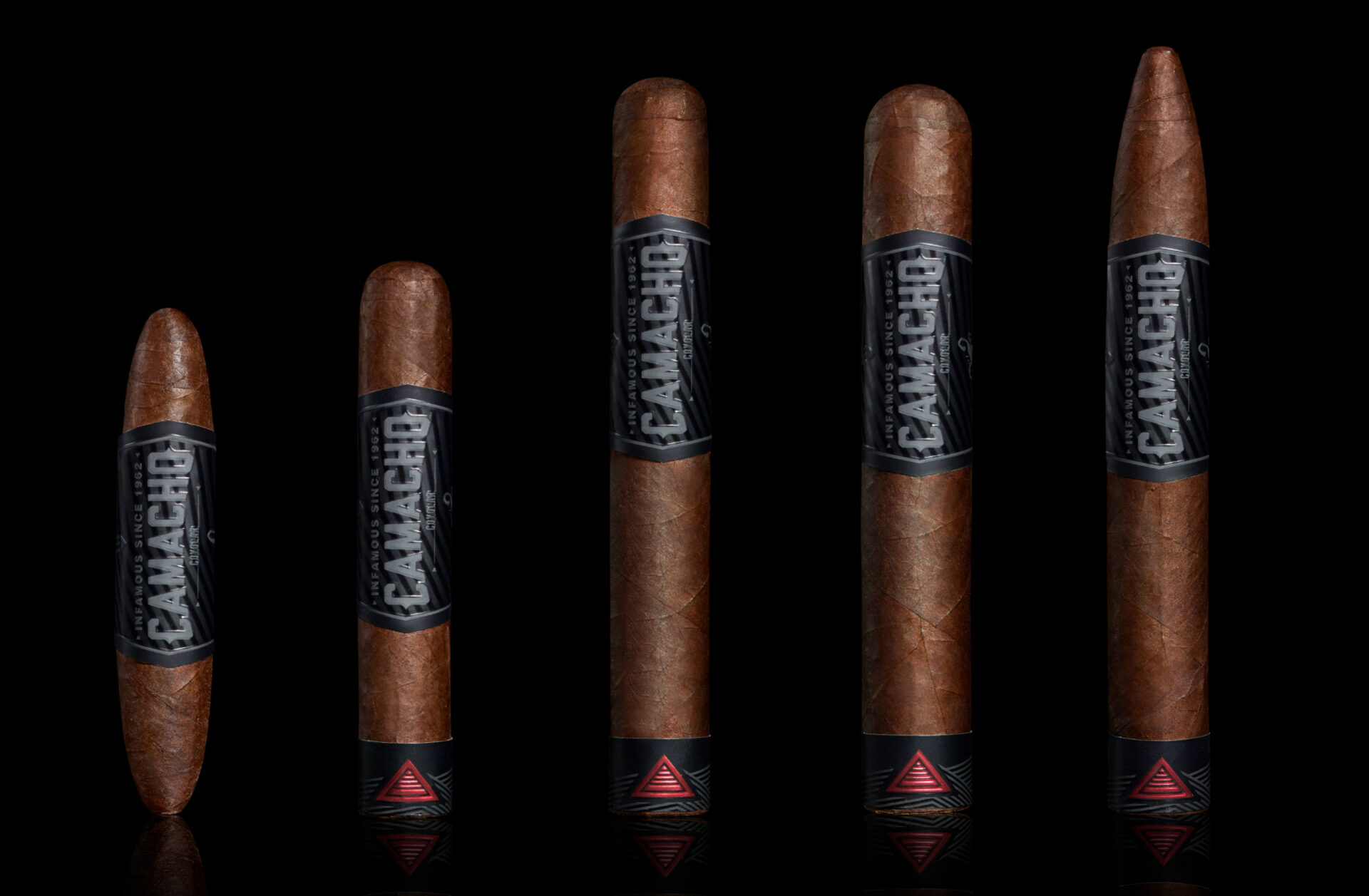 At a glance, here is a look at the Camacho Coyolar:
Blend Profile
Wrapper: Honduran
Binder: Honduran
Filler: Honduran
Country of Origin: Honduras (Diadema Cigars de Honduras, S.A.)
Vitolas Available
Perfecto #1: 4 1/4 x 50 (SRP $8.50)
Rothschild: 4 1/2 x 50 (SRP $8.50)
Super Toro: 6 x 52 (SRP $9.00)
Titan: 6 x 60 (SRP $10.00)
Figurado: 6 1/8 x 54 (SRP $8.50)
Photo Credits: Davidoff of Geneva, used with permission