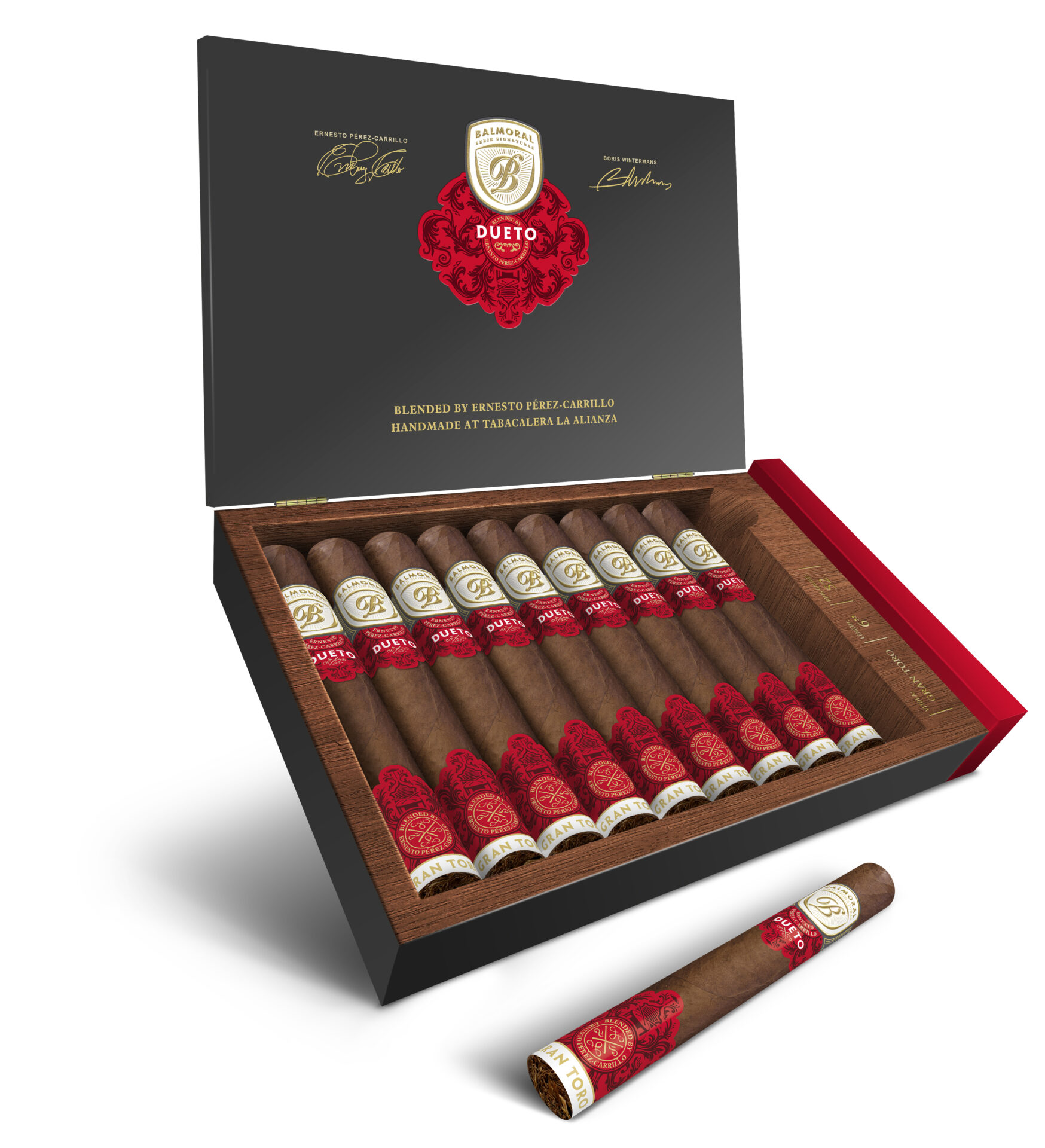 Royal Agio Cigars has announced the launch of Balmoral Series Signatures, a platform the company will use for collaborations. The first launch in the series will be Dueto, a collaboration between Royal Agio Cigars' CEO Boris Wintermans and Ernesto Perez-Carrillo Jr.
According to Royal Agio Cigars, while Perez-Carrillo developed the blend, the tobaccos used in the blend represent the preferred tobaccos of both Perez-Carrillo and Wintermans. Dueto features a Jalapa-grown Nicaraguan wrapper, an Esteli-grown Nicaraguan binder, and a combination of Nicaraguan and what the company says is exclusive stalk-cut Brazilian Mata Norte tobaccos.
Dueto will be available in five sizes presented in 10-count boxes. Sizes include Robusto, Ovación (Figurado), Gran Toro, Gordo, and Churchill.