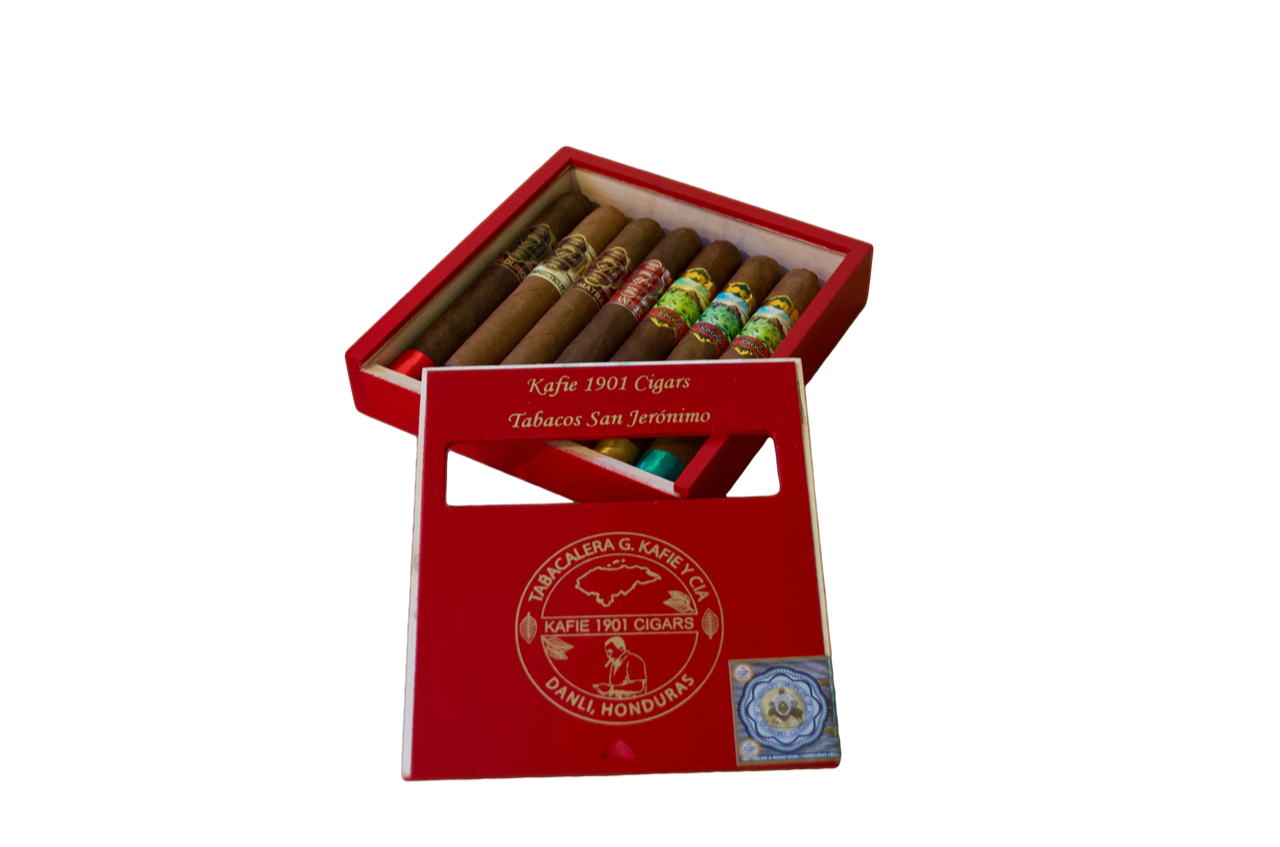 2018 was the fifth year of operation for Kafie 1901 Cigars. Next month, the company will mark the milestone with a special commemorative sampler featuring blends produced by the company's factory Tabacalera G. Kafie y Cia located in Honduras.
The sampler will feature seven cigars, one cigar from each of the premium blends produced at the factory. Each cigar is a 6 x 52 Toro. These cigars include:
Don Fernando Maduro
Kafie 1901 Connecticut
Kafie 1901 Sumatra
Kafie 1901 San Andres
San Jeronimo Connecticut
San Jeronimo Habano Natural
San Jeronimo Habano Maduro
The sampler is scheduled for release on January 10, 2018.
Kafie 1901 Cigars was founded in 2013 by Dr. Gaby Kafie. It is a brand that has grown to four regular productions lines. In 2016, the company announced it would handle U.S. distribution for Tabacos San Jeronimo, a brand owned by Oscar Orlando Ferrera and originally sold in Honduras. In 2017, Kafie announced he was moving production for the Kafie 1901 and Tabacos San Jeronimo brands to his own factory, Tabacalera G. Kafie y Cia.
Photo Credit: Kafie 1901 Cigars LLC