Agile Cigar Reviews are cigar assessments where we use a lightweight, shorter format. These will never take the place of our comprehensive reviews. They are only used on blends we have previously assessed. This might be a blend we are re-scoring or giving a score for the first time. It might be a blend we are looking at in a different size Today we look at the Joya Red Box Pressed Toro (Dew Estate Lounge Exclusive) by Joya de Nicaragua. This is a cigar line we have assessed several times in the past, most recently back in November 2014 in the Robusto size.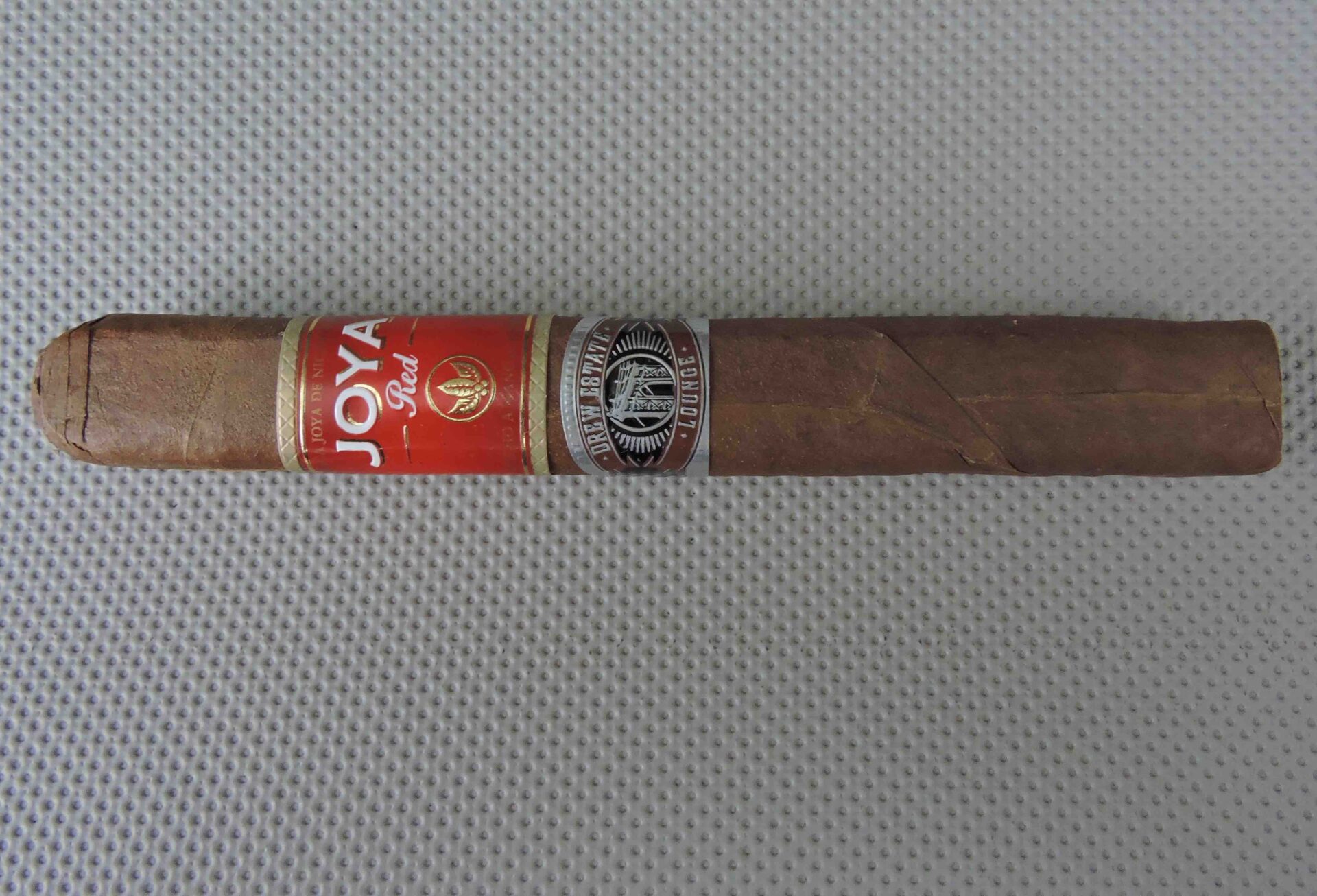 Wrapper: Nicaraguan Habano
Binder: Nicaraguan
Filler: Nicaraguan
Country of Origin: Nicaragua
Factory: Fábrica de Tabacos Joya de Nicaragua, S.A.
Box-Pressed Toro: 6 x 50
When Drew Estate launched its program for its branded lounges, it also made available a series of exclusive cigars for its partner lounges. As a part of the program, Joya de Nicaragua was also invited to participate. Drew Estate has long handled distribution for Joya de Nicaragua, but over the years it's more than just a distribution agreement as the companies have developed a close relationship. As a result, it makes sense for Joya de Nicaragua to play a role in the Drew Estate Lounge program. Today we take a look at one of the Joya contributions, the Joya Red Box-Pressed Toro.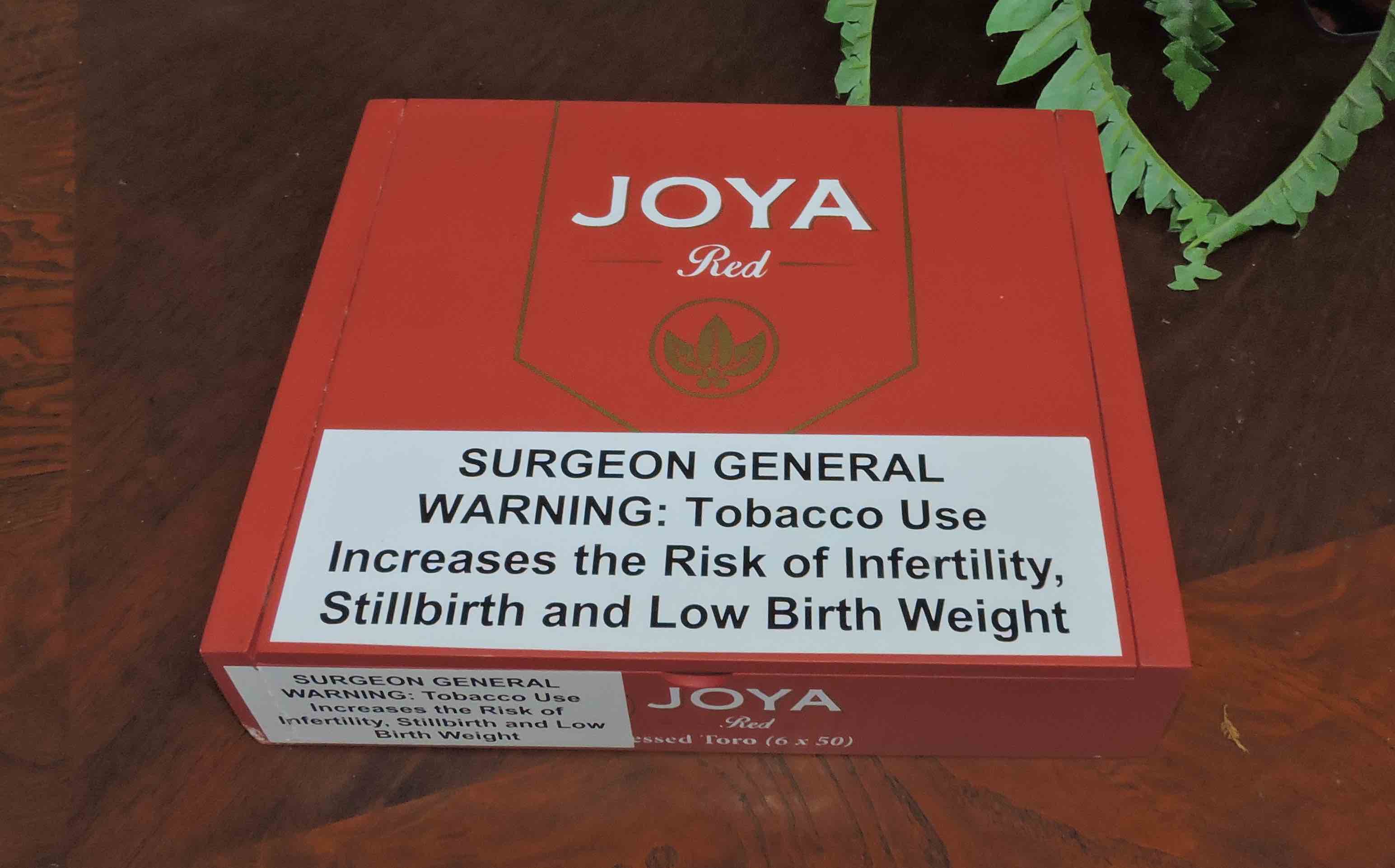 The following is a complete list of the Drew Estate Lounge Cigars:
Undercrown Box Pressed Toro
Larutan/Natural Soft Press Toro
Tabak Especial Dulce Soft Press Toro
Tabak Especial Negra Soft Press Toro
Joya Red Box Pressed Toro
Joya de Nicaragua Antano Box Pressed Toro
Joya de Nicaragua Cuatro Cinco Box Pressed Toro
The Joya Red made its debut in 2014. It was the first release under Joya de Nicaragua's Joya line. The Joya line was meant to bridge Joya de Nicaragua's rich history with the modern contemporary cigar enthusiast in mind. The Joya Red features 100% Nicaraguan tobaccos highlighted by a Nicaraguan Habano wrapper. It is a line where the regular production cigars are all rounded, but the Drew Estate Lounge Edition is a box-pressed Toro measuring 6 x 50.
In somewhat of an interesting move, the Drew Estate name appears on the packaging and a secondary band.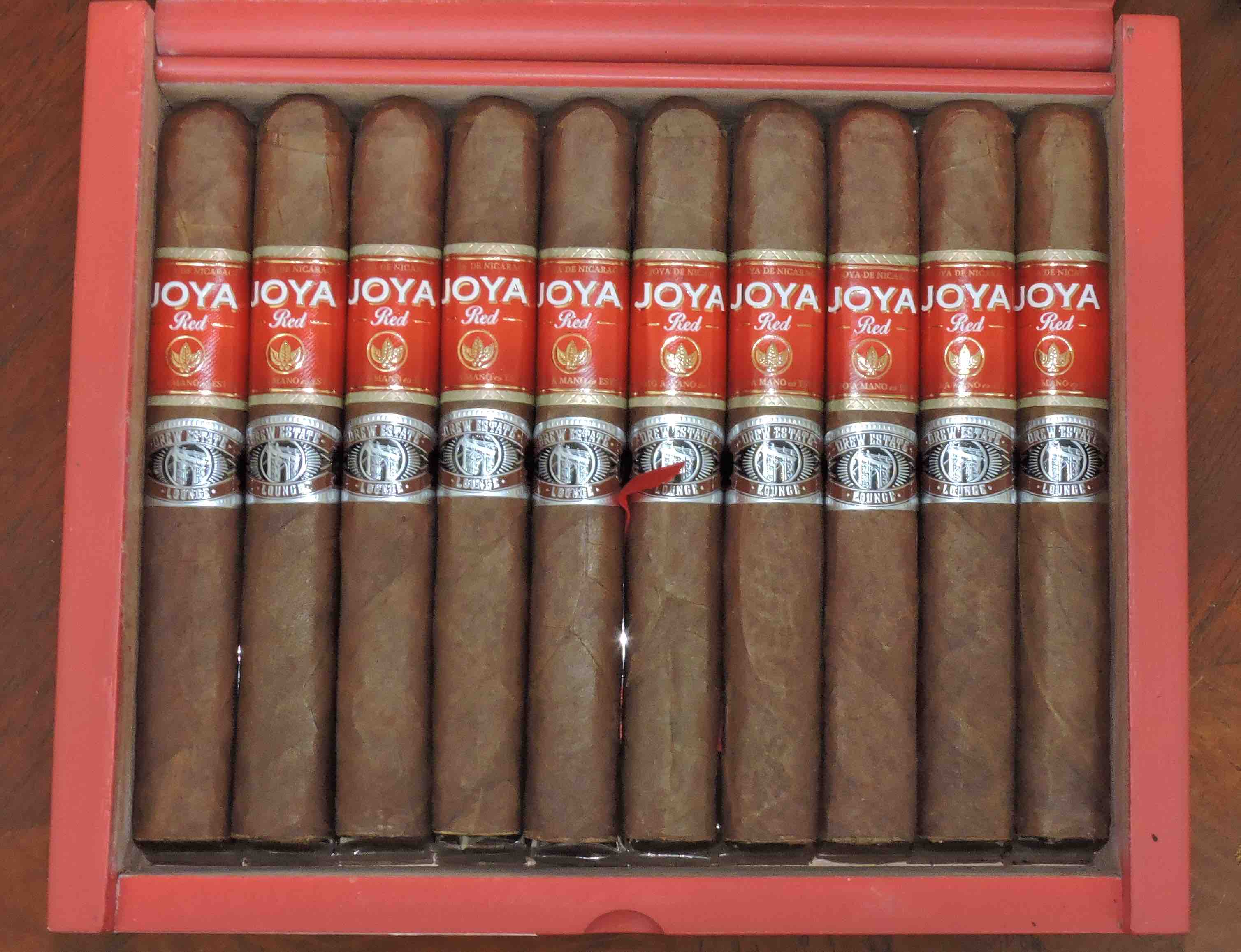 The Joya Red Box Pressed Toro started out with a combination of earth, black pepper, cherry, and natural tobacco. Early on there was more in the way of the cherry sweetness. As the cigar experience progressed, the natural tobacco notes moved into more of the forefront and took over. While there was a richness to the natural tobacco, there was some bitterness that developed on the notes. Toward the end, there was a little more black pepper, but it never became overpowering. Throughout the cigar experience, the Joya Red Box Pressed Toro delivered a medium strength, medium-bodied cigar experience.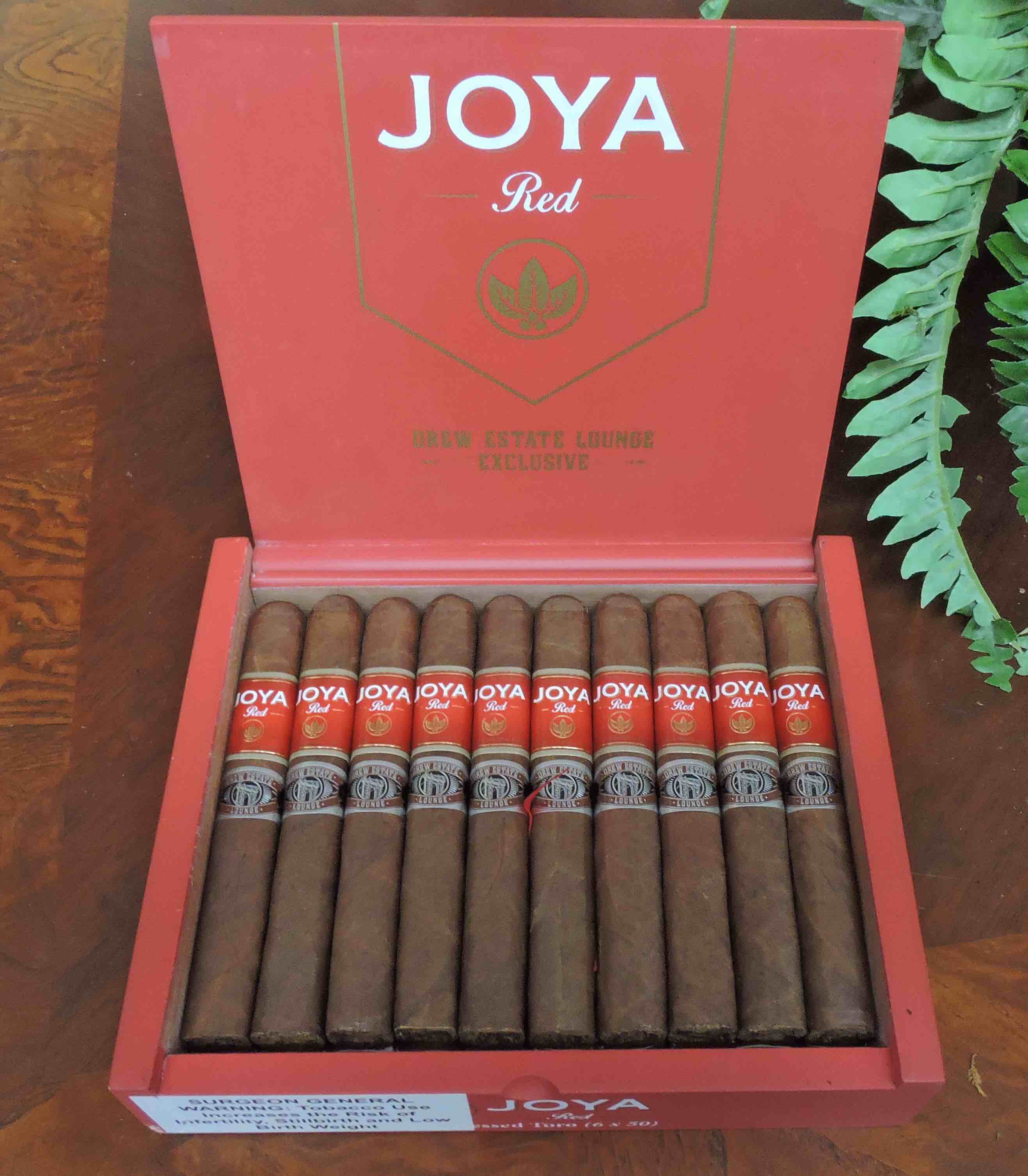 OVERALL ASSESSMENT
Final Thoughts
It's been almost five years since the Joya Red was first released and during this time, it has established itself as an excellent line. When I heard Joya Red was joining the Drew Estate Lounge series, I was pretty excited because it would deliver the Joya Red in a box-pressed format. However, when I compare it to the parejo-shaped cigars in the line, I just didn't find it to deliver a smoke at the same level. There was a little more in the way of bitterness on this smoke. While the bitterness didn't overpower the blend, it still impacted the experience. I'd recommend trying a sample first to see it's in your profile.
Summary
Key Flavors: Earth, Black Pepper, Cherry, Natural Tobacco
Burn: Very Good
Draw: Excellent
Complexity: Medium
Strength: Medium
Body: Medium
Finish: Very Good
Rating
Value: Try a Sample
Score: 87
References
Previous Assessment: Joya Red Robusto by Joya de Nicaragua
News: Joya Red by Joya de Nicaragua
Price: $10.00
Source: Joya de Nicaragua
Brand Reference: Joya de Nicaragua
Photo Credit: Cigar Coop