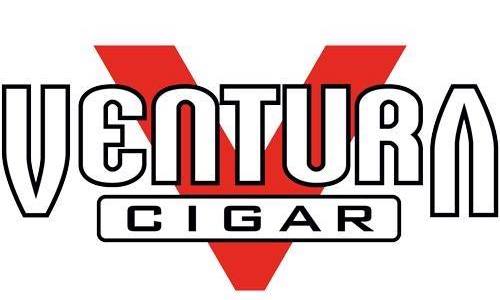 Michael Giannini and Ernesto Perez-Carrillo Jr. are once again joining forces. Today Ventura Cigar Company announced the pair will collaborate on Archetype Chapter 3. Archetype Chapter 3 is a pair of blends that Ventura will launch at the 2019 IPCPR Trade Show.
Giannini and Perez-Carrillo have known each other for two decades. Giannini worked for Perez-Carrillo Jr at La Gloria Cubana, and continued to do so after General Cigar acquired La Gloria Cubana. After Perez-Carrillo Jr. departed General, the duo reunited for a collaboration in 2014 appropriately called Re+United.
The name Chapter 3 is symbolic because it marks the third time Giannini and Perez-Carrillo have worked together – and it also makes the third installment of the Archetype series.
Chapter 3's Sacred Scales is described by Ventura as "the inflection point in this journey, beginning the hero's return to the real world from the imaginary." It's a San Andres Maduro wrapped blend over an Ecuadorian binder and fillers from Nicaragua. Sacred Scales will be available in a 5 x 50 Robusto, 6 x 52 Toro, and 6 x 60 Gordo.
Meanwhile Ventura describes Chapter 3's Dawn of Destiny as "the hero's return to reality as it travels across the threshold of flavor." This cigar fears an Ecuadorian wrapper over tobaccos from Nicaragua. Dawn of Destiny will be available in 5 x 50 Robusto, 6 x 52 Toro, and 6 x 60 Gordo.
"Ernesto Perez-Carrillo is one-of-a-kind," says Michael Giannini, General Manager for Ventura Cigars in a press release. "He and I go way back. We are champions of each other's work in the cigar industry, and creative collaborators at points along the way. It made sense for us to team up and begin this new chapter of Archetype, forging a new path in its story, and celebrating a new phase in our careers. Ernesto's a master crafter, as a creator of blends that treat the cigar smoker to an evolving flavor experience. Chapter 3 is going to be an exciting one for all of us – I just know it."
The Archetype Series was inspired by the work of psychologist Dr. Carl Jung and mythographer Joseph Campbell, The cigars utilize a common storytelling arc that document the story of a Hero's Journey.
At a glance, here is a look at the Archetype Chapter 3 series:
Sacred Scales
Wrapper: San Andres Maduro
Binder: Ecuadorian
Filler: Nicaraguan
Country of Origin: Dominican Republic
Factory: Tabacalera La Alianza
Robusto: 5 x 50
Toro: 6 x 52
Gordo: 6 x 60
Dawn of Destiny
Wrapper: Ecuadorian
Binder: Nicaraguan
Filler: Nicaraguan
Country of Origin: Dominican Republic
Factory: Tabacalera La Alianza
Robusto: 5 x 50
Toro: 6 x 52
Gordo: 6 x 60