---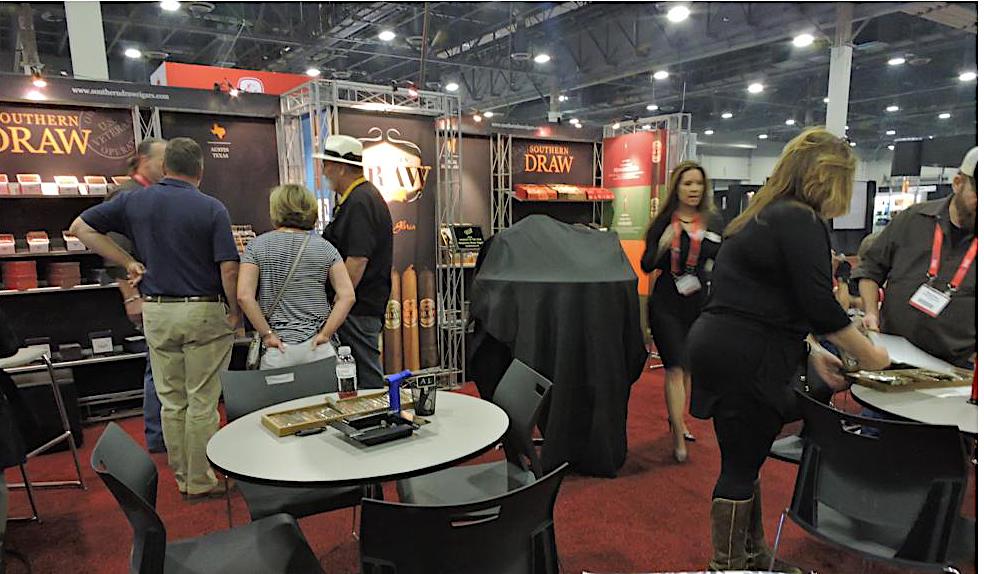 Each year Southern Draw Cigars goes beyond setting up a booth for order taking. The company goes above and beyond to create the total experience fo their brands. This includes personal and direct connection with each visitor to the booth, and giving the IPCPR experience at Southern Draw more of a true event feel to it. This year was no exception. On top of that, the company had plenty of new releases to introduce to everyone.
Southern Draw has used a very interesting strategy to introduce the brands. All of the releases were announced prior to the 2019 IPCPR Trade Show, but the actual "first look" for many of these lines did not occur until the IPCPR Trade Show opened.
While there were several new releases, the company didn't release any entirely new brands. Instead, there were new blends to enhance the brands in its portfolio. The brands to release special extensions included: Rose of Sharon, Jacobs Ladder, Kudzu, Cedrus, 300 Hands, and Ignite.
Rose of Sharon received a special new release known as the Desert Rose. While it's an Ecuadorian Connecticut Shade cigar, the Desert Rose is a different blend than the core Rose of Sharon line. The cigar pays tribute to owner Sharon Holt. It comes in one size – a 5 1/2 x 52 box-pressed belicoso. The cigar comes packaged in ten-count mazos.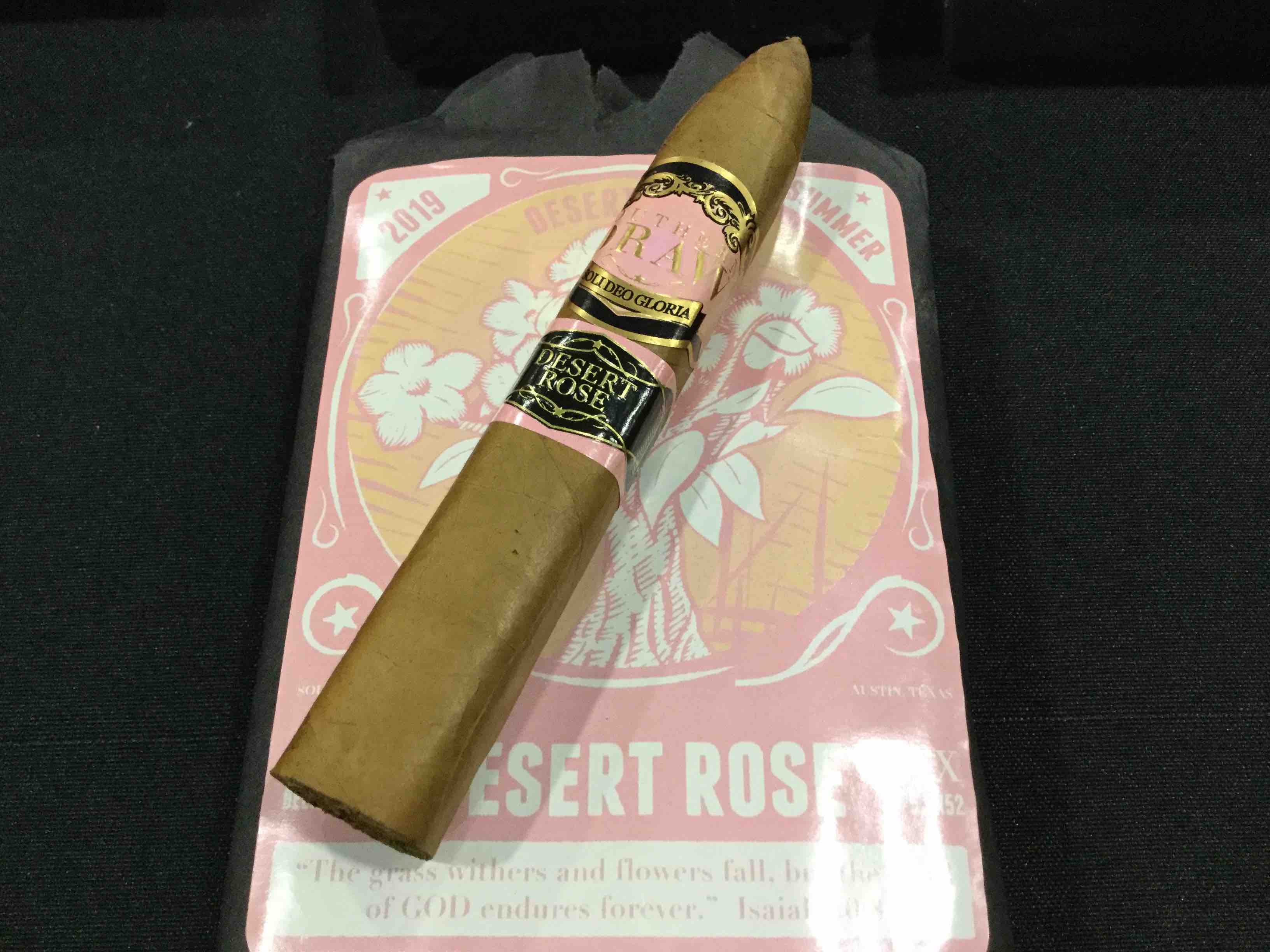 The Desert Rose was one of the Southern Draw Cigars that was unveiled for the first time at the 2019 IPCPR. Cigar Coop was center stage to cover this particular unveiling.
Jacobs Ladder also received a special release known as the Brimstone. Like the regular production Jacobs Ladder, Brimstone uses a Pennsylvania Broadleaf wrapper but has a different blend highlighted by three different ligero tobaccos. It comes in one size –  a 6 x 56 perfecto. This cigar comes in 20-count boxes. The Jacobs Ladder line pays homage to Robert and Sharon Holt's son, Ethan Jacob Holt.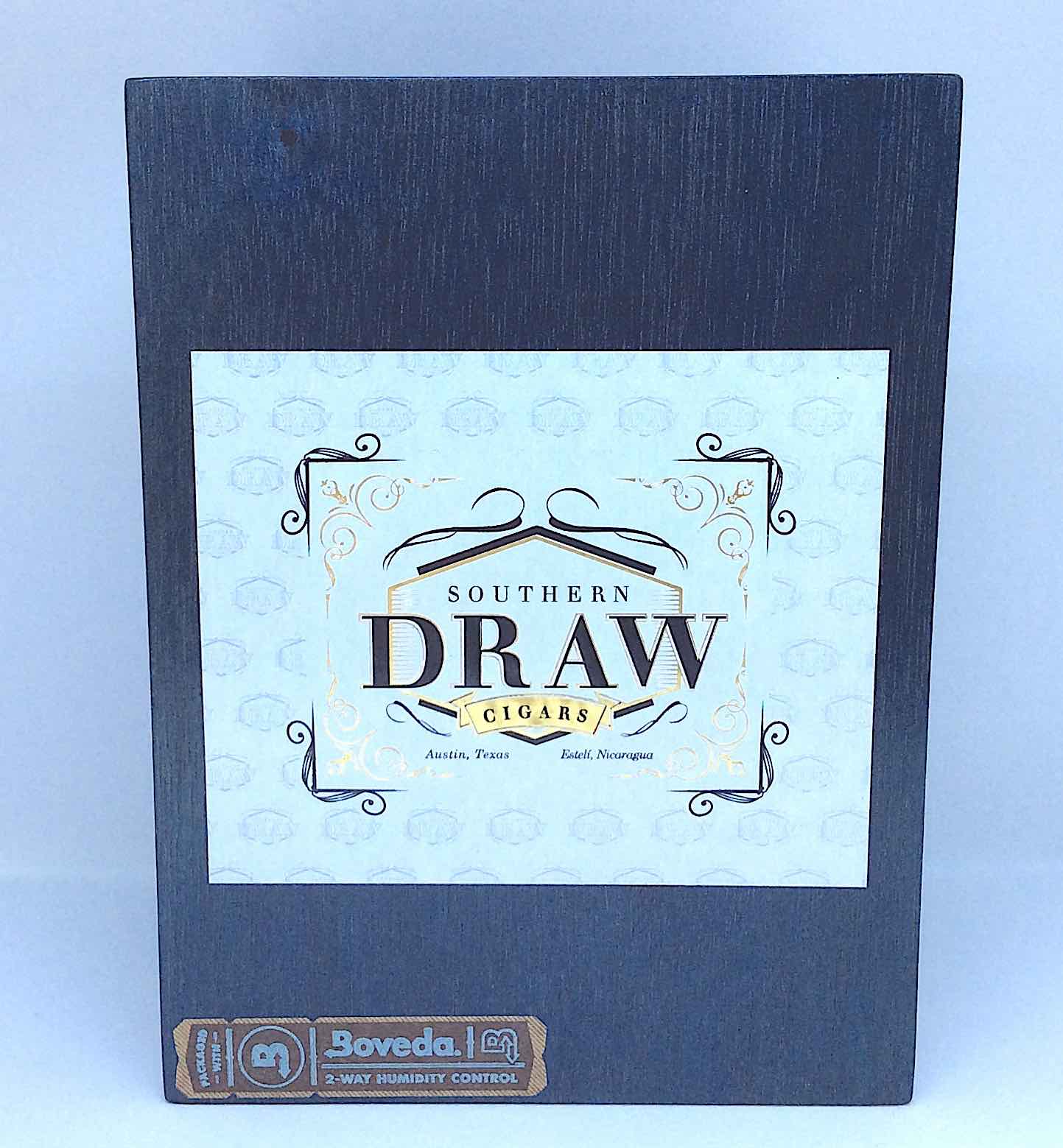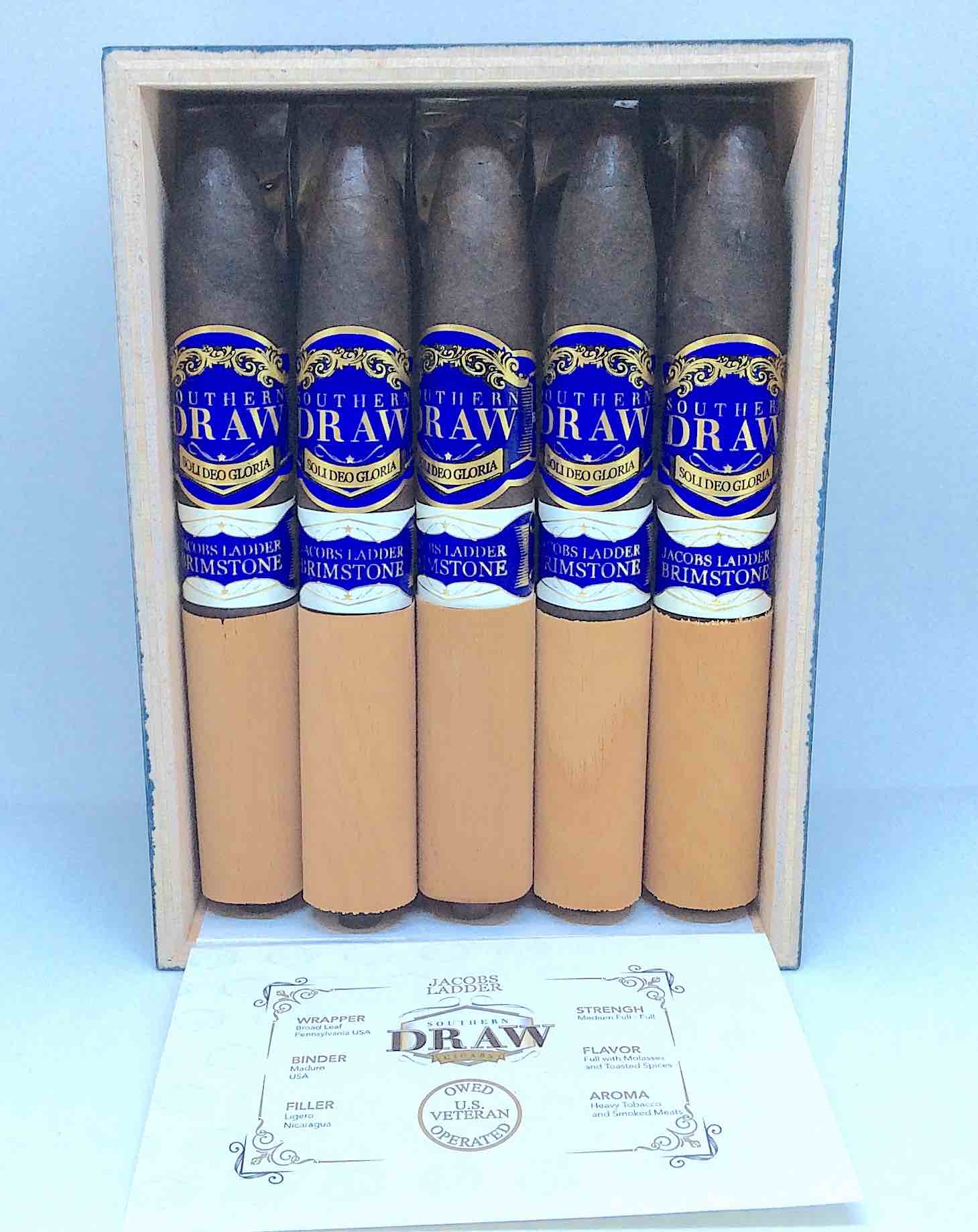 For Southern Draw's fifth anniversary, the company released a special version of its Kudzu line known as Lustrum. It's a one time limited edition cigar. Lustrum is the name that comes from the times of Ancient Rome and it means a five-year period. Lustrum will also be an ongoing series of small-batch releases (25,000 to 75,000 cigars) of future one-time releases that Southern Draw will receive on each fifth-year anniversary milestone.
Kudzu Lustrum is a different blend than the regular production Kudzu. It features a high priming media tiempo wrapper. It comes in one size – a 5 1/2 x 52 belicoso fino. A month earlier, a 6 x 52 version of this cigar was released at Smokin' in the Carolinas and made available to JR Cigars. The belicoso fino was also unveiled at the 2019 IPCPR Trade Show.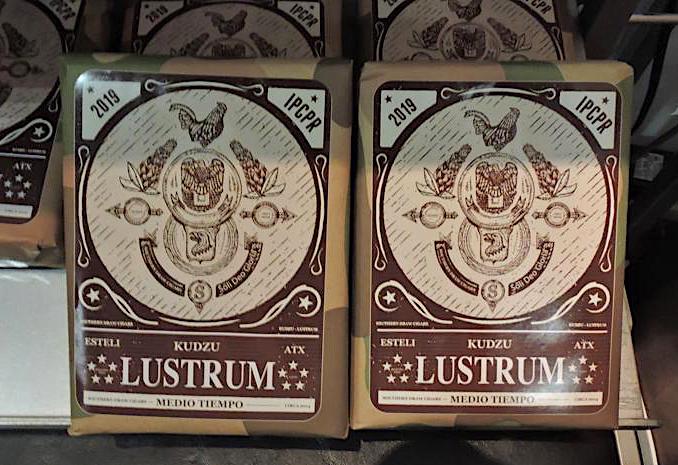 Last year, Southern Draw Cigars unveiled a new brand in its portfolio called Cedrus. At the time, it was released in one size called The Hogan, a 5 1/2 x 52 Belicoso Fino. The Hogan pays pays homage to Phil and Shelly Hogan – both of whom were present at this year's IPCPR Trade Show as well as last year's. The Hogans are close friends of co-owners Robert and Sharon Holt, and were instrumental in supporting the efforts of launching Southern Draw Cigars. This year, three line extensions were added to Cedrus in the form of a Robusto, Toro, and Gordo (all box-pressed). These sizes all use the same core blend as The Hogan.
The new sizes and packaging were unveiled at this year's IPCPR Trade Show. The cigars are available in 20-count boxes and refillable bundles. These boxes for the line extensions are more traditional compared to the special packaging used on The Hogan.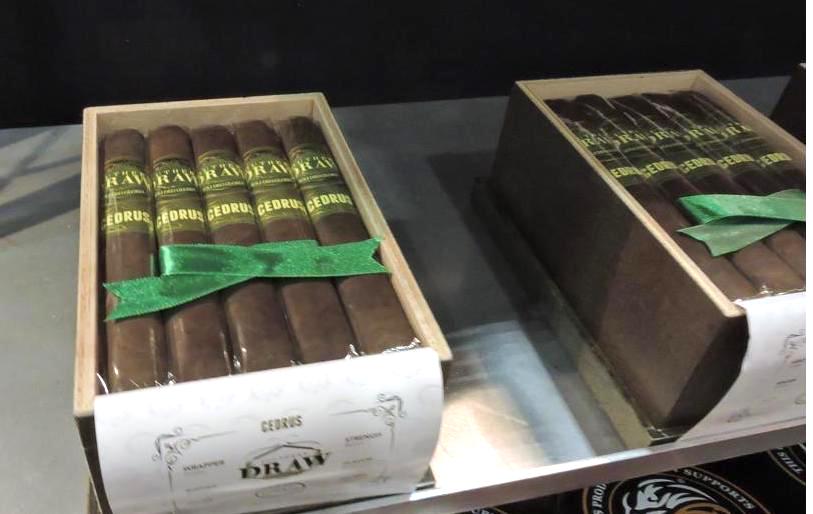 300 Hands, the company's value-priced premium brand received a Connecticut Shade offering officially called the 300 Hands Connecticut. The 300 Hands Connecticut is available in the same five sizes as the Maduro and Habano offerings. Each size is packaged in ten-count bundles. In addition, a vertical retail display tray similar to what was released with the Habano and Maduro will be available with every order.
The 300 Hands Connecticuts stand out with their blue bands with white lettering.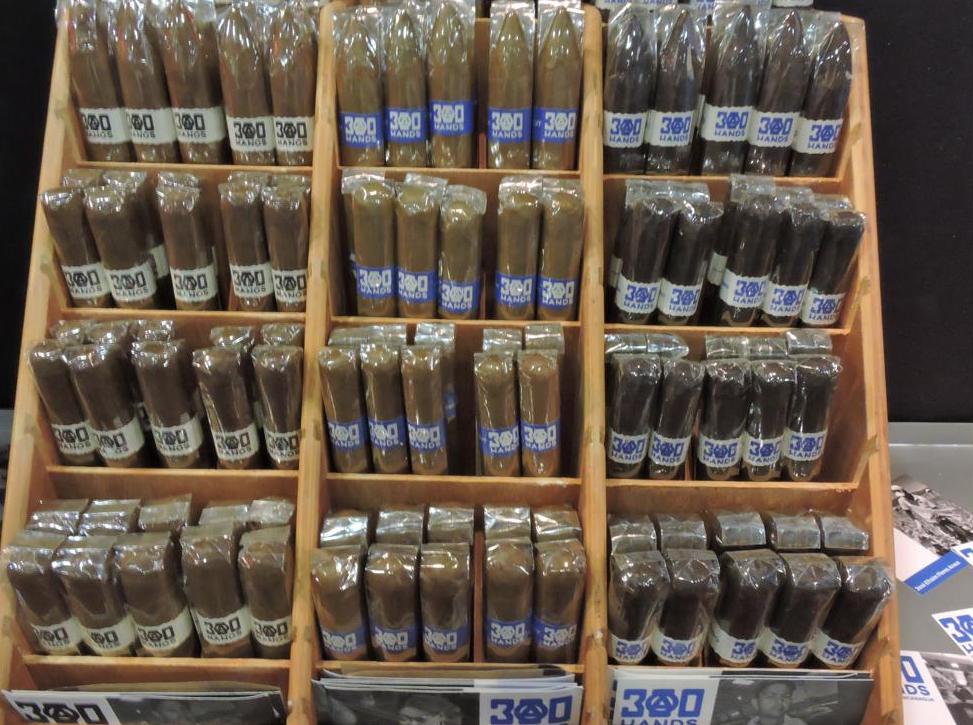 Last year the company launched a brand known as IGNITE. IGNITE is a collaborative charity project. Southern Draw is a company that has prided itself on being veteran-owned, and this year's release will see a portion of the proceeds benefit the Navy SEAL Foundation.
Last year, the IGNITE releases were originally positioned to some of Southern Draw's larger catalog-based retailers. In addition, they were releases that were extensions to existing Southern Draw brands including Rose of Sharon, Jacobs Ladder, Kudzu, and Firethorn. This year IGNITE receives three new blends which are being made to all retail partners.
The new IGNITE offerings  feature three new and distinct blends: Connecticut #1 (Ecuadorian Connecticut wrapped blend in a Double Corona format), Corojo '99 #4 (featuring a Honduran Corojo wrapped blend in a Rothschild format), and Habano #3 (an Ecuadorian Habano wrapped blend in a Double Corona format). There are plans for three more releases later this year.
Like last year, the IGNITE offerings are available in humi-jar canisters. The Corojo '99 #4 features a shorter can than has been seen in the past.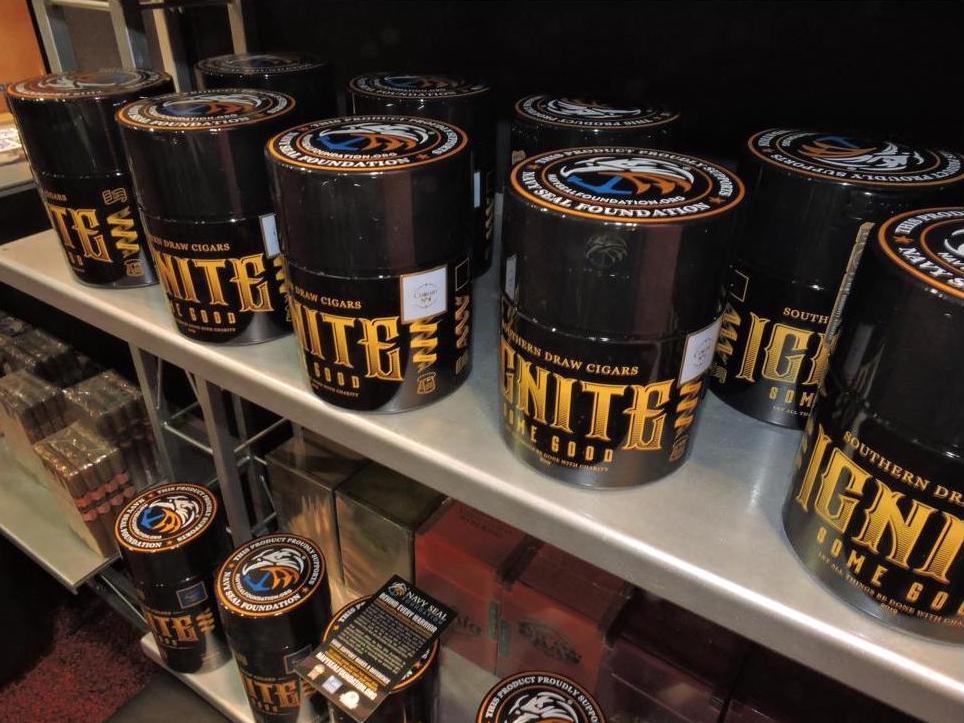 IPCPR 2019 Product Reports
Bear Duplisea contributed content and photography to this report.
Photo Credits: Cigar Coop, except where noted.