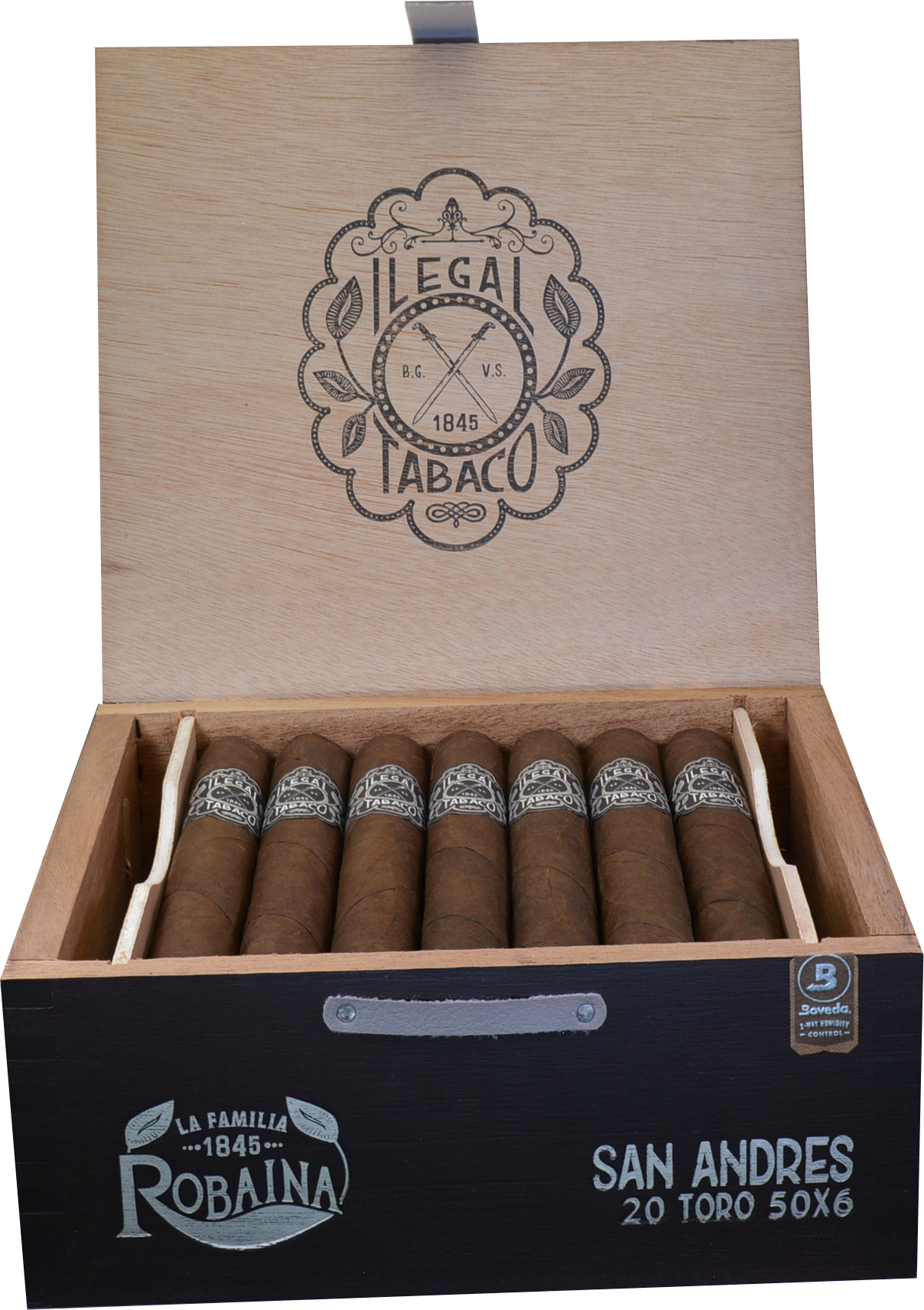 La Familia Robaina's Ilegal, a line that made its debut at the 2019 IPCPR Trade Show, is now heading to retailers.
Ilegal will feature three distinct blends: Ecuadorian Habano, San Andres Maduro, and Ecuadorian Connecticut. Each of the three blends will be available in three sizes: Robusto (5 1/2 x 54), Toro (6 x 5), and Gordo (6 x 60). Each is packaged in 20-count boxes packaged with 69% RH Two-Way Boveda Humidification. Production is handled at Omar González-Alemán's La Corona Factory in Estelí, Nicaragua.
"This is a line of cigars that we are truly proud of. We leaned on a couple of friends to help out with some of the blends. Adrian Acosta helped blend our Ecuadorian Habano and Esteban Disla of Nica Sueño helped us out with the Mexican San Andres. All of the cigars have over 6 months of age before hitting the shelves," commented Spence Drake of La Familia Robaina in a press release.
For more details of La Familia Robaina's Ilegal, see our 2019 IPCPR Pre-Game Coverage (Ilegal was announced while the company was still known as White Hat Cigars):