"I wondered how the cigar would perform in the Robusto Grande size with a bigger production run. The good news is the Herrera Esteli Miami Robusto Grande came through with flying colors."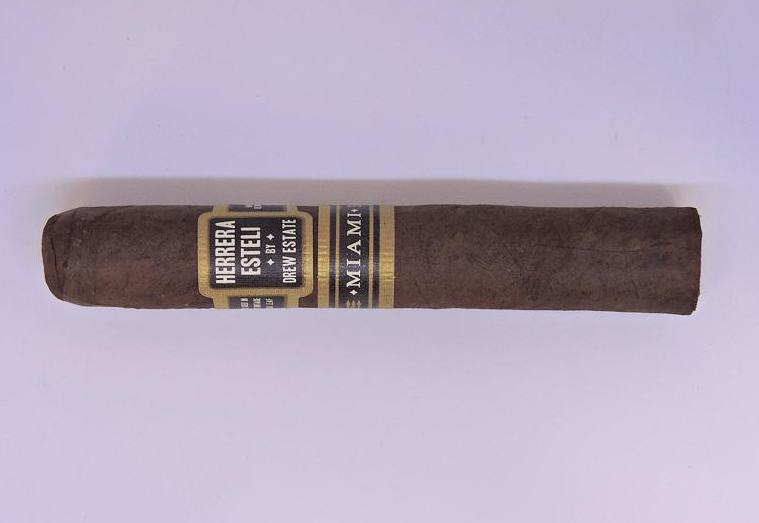 Wrapper: Ecuadorian Habano
Binder: Ecuadorian Sumatra
Filler: Nicaraguan, Dominican
Country of Origin: United States
Factory: El Titan de Bronze
Robusto Grande: 5 1/4 x 52
Price: $10.99
Review: Herrera Esteli Miami Robusto Grande by Drew Estate (8/8/19)
Appearances on Countdown (By Year/Brand): 6 (2010, 2011, 2012, 2013, 2018, 2019)
Coming in at #18 is the Herrera Esteli Miami Robusto Grande by Drew Estate. Prior to becoming Drew Estate's Master Blender, Willy Herrera worked at the El Titan de Bronze boutique factory in Little Havana. In 2016, Herrera had the opportunity to return to El Titan de Bronze to produce a special limited edition cigar for Drew Estate called Herrera Esteli Miami. The cigar was released in a Corona Large size and would go on to become a huge hit, so in 2018 Drew Estate announced that Herrera Esteli Miami would return as an expanded line with ongoing production. One of the 2018 sizes released, the Herrera Esteli Miami Robusto Grande, lands on this year's Countdown.
The Herrera Estelí Miami features an Ecuadorian Habano over an Ecuadorian Sumatra binder and a combination of Nicaraguan and Dominican fillers. The Robusto Grande measures 5 1/4 x 52. The 2018 installment was brought back with new packaging and is an ongoing production at El Titan de Bronze for Drew Estate.
Drew Estate becomes the first company to place two cigars on the 2019 Countdown. It's the first cigar produced in the United States to land on this year's Countdown. Drew Estate has landed on six Countdowns over the past ten years. It's the first time the Herrera Estelí brand is on the Countdown since 2013.
The Herrera Estelí Miami Robusto Grande delivered flavors of natural tobacco, fruit, cedar, classic wood, white pepper, and earth. The flavors produced are medium-bodied countered by medium strength.
While the original Corona Larga series was excellent, the Robusto Grande takes things to the next level – delivering a richer and more-balanced flavor profile. As a result, it earns a spot on the 2019 Countdown.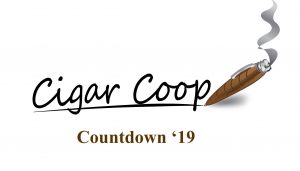 For details of the 2019 Cigar of the Year Countdown, see our 2019 criteria.
Photo Credits: Cigar Coop