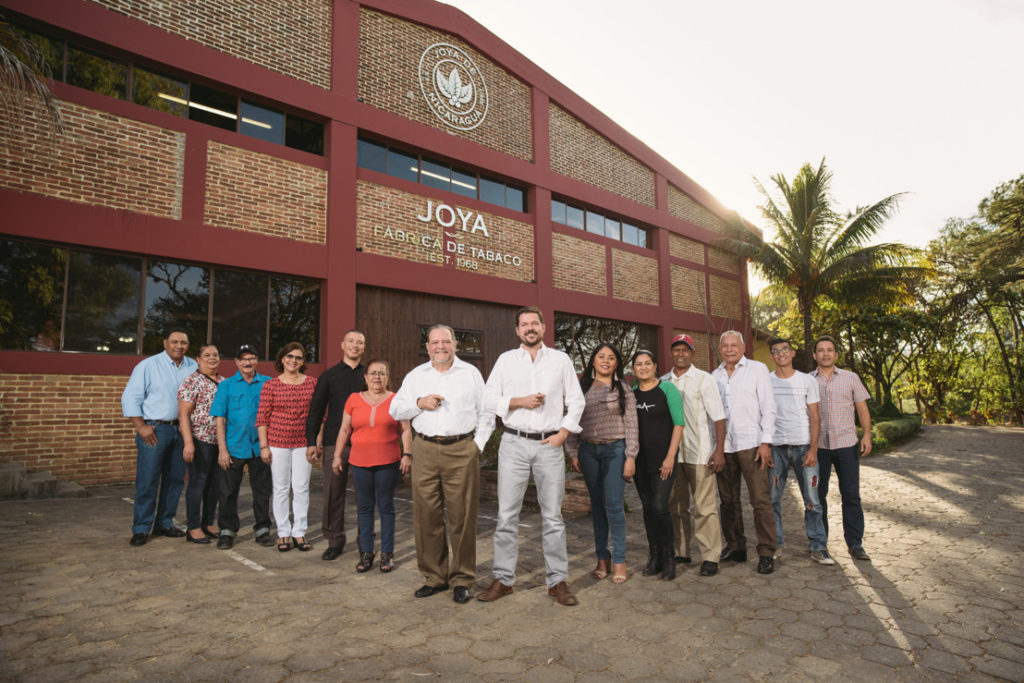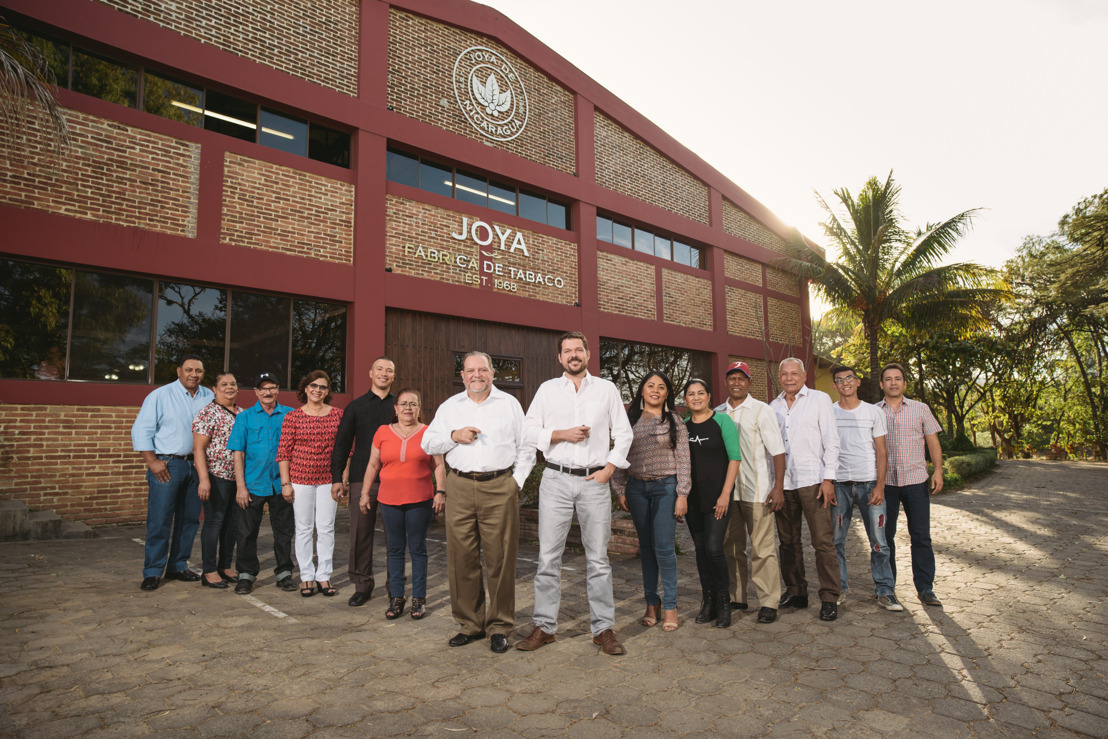 While much as been made of the "Big Four" pulling out of the 2020 PCA Trade Show (before we knew it would have to be cancelled due to the pandemic), there are some other companies that also decided not to attend. One of those companies was Joya de Nicaragua. Joya de Nicaragua is distributed by Drew Estate (one of the Big Four) and like Drew Estate, Joya de Nicaragua was as prepared as any company to deal with a year with no PCA Trade Show. Like Drew Estate, Joya de Nicaragua focused its strategy on extensions to some of its key brands.
Last year, Joya de Nicaragua released a new premium line, the Numero Uno. This is a Lonsdale-sized cigar that started out as a cigar gifted to Nicaraguan ambassadors and then an event-only cigar. After winning 2018 Cigar of the Year by halfwheel.com, it moved into its ultra-premium Obras Maestras line and was branded Joya de Nicaragua Numero Uno L'Ambassadeur. The cigar is now an ongoing limited production offering. The cigar was a big success, so this year the Numero Uno Le Premier, a 6 7/8 x 48 Churchill offering, was added. The cigar will be available in 25-count boxes. For 2020, Joya de Nicaragua is planning an allotment to Drew Diplomats of 1,600 boxes split equally between the L'Ambassadeur and Le Premier sizes. There will also be a smaller allotment for global markets.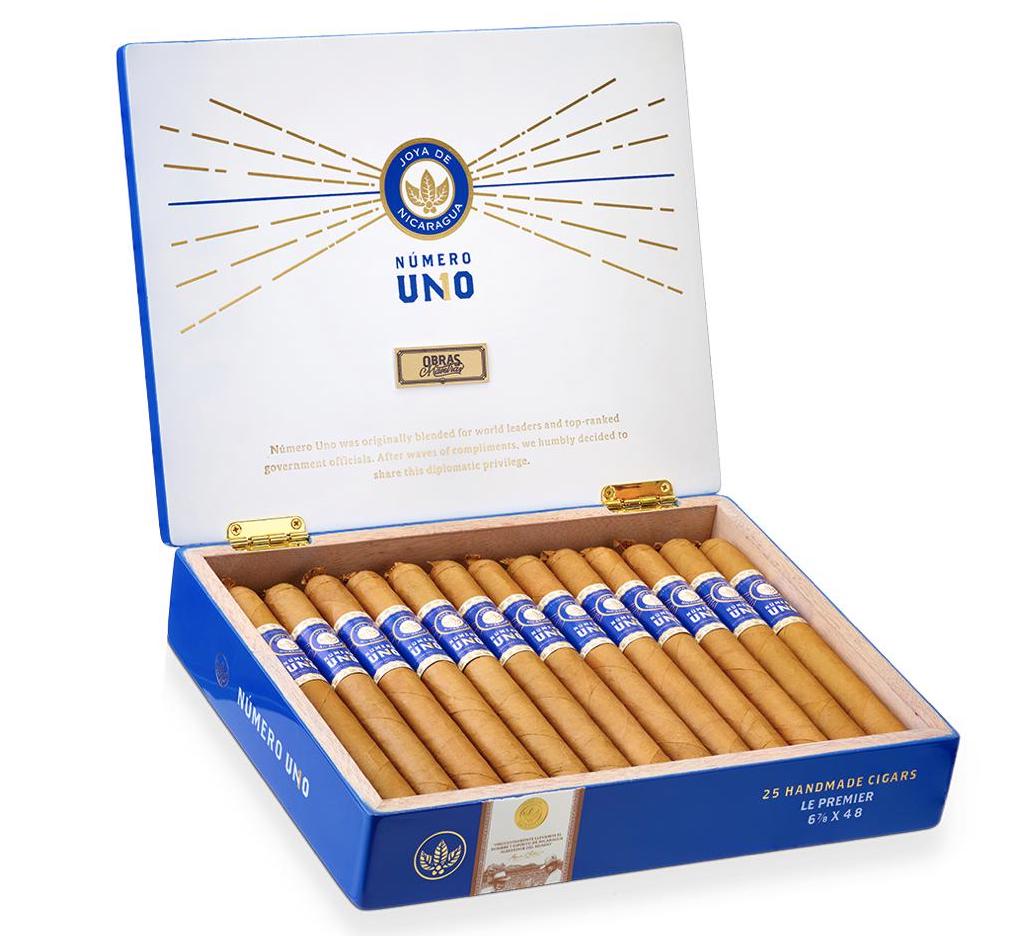 Joya de Nicaragua's Cinco Décadas, a line introduced in 2018 to commemorate the company's 50th anniversary has introduced El Doctor. It's a 6 x 52 Torpedo that is meant to be a tribute to company Chairman Dr. Alejandro Martinez Cuenca. When it was introduced in 2018, it was introduced in the Diadema (6 x 54) and El General (7 x 50). Last year, El Fundador (6 x 54) paid homage to company founders Simón Camacho and Juan Francisco Bermejo. Now El Doctor pays homage to Dr. Cuenca. A total of 600 ten-count boxes of El Doctor will be produced. In addition, there will be 600 boxes of the other three sizes released in 2020. They will be distributed exclusively to Drew Diplomat retailers. Pricing for the El Doctor is set at $20.00 SRP per cigar.
Joya de Nicaragua is offering a limited edition of its popular Antaño blend in a box that can be re-used to play the dice game Shut the Box. It's a personal favorite game of Joya de Nicaragua Chairman Dr. Alejandro Martinez Cuenca who has been known to play it on the road at events. For the Antaño Shut the Box Limited Edition, the company is producing 500 20-count Collector's Edition boxes of two its more popular vitolas: the company's signature Gran Cónsul size (4 3/4 x 60 – MSRP $ 182/box or $9.10/cigar) and Robusto Grande (5 ½ x 52 – MSRP $169/box or $8.45/cigar).  Once the box is empty, the box is ready to play "Shut the Box" – and it comes with everything one needs to play the game.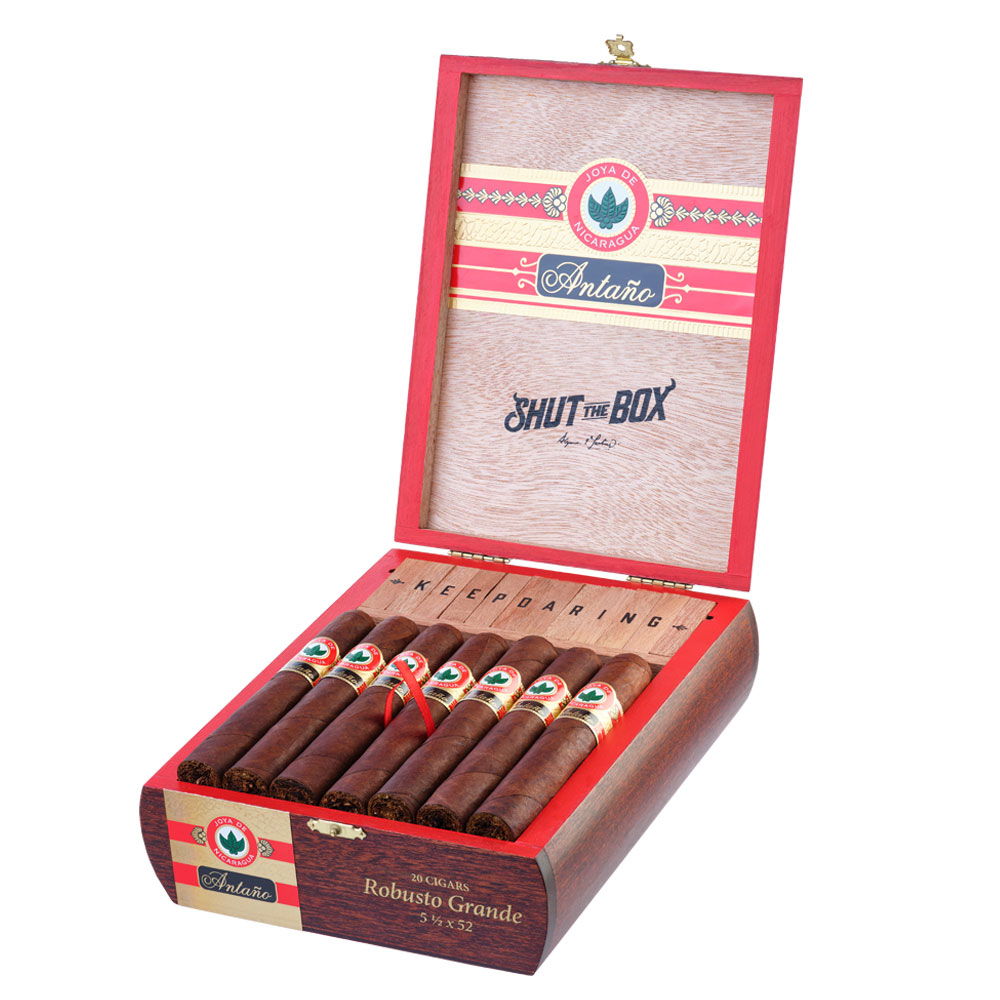 Joe Gro, Digital Marketing Manager for Drew Estate appeared on Prime Time's Virtual Trade Show 2020 to discuss this year's Joya de Nicaragua releases as well as the Drew Estate releases.
Product Reports
Photo Credits: Joya de Nicaragua/Drew Estate
Video Credit: Cigar Coop